For this year's congress destination, Vienna, hotels ranging from the most elegant and stylish to the very business-like. All of the hotels are located either in the city center, along underground line U2, which leads you directly to the congress centre or close to the congress venue. Rooms will be assigned on a "first come, first served" basis. Early booking is highly recommended. All room rates are in EUR (Euro), per room and night including breakfast, taxes and service charges.
To make your hotel reservation, please use our online hotel booking system. 
For group hotel bookings (10 rooms and more), please contact our housing partner Kuoni Congress directly at This email address is being protected from spambots. You need JavaScript enabled to view it. with your requirements. If you have questions, please feel free to contact Kuoni anytime per email at This email address is being protected from spambots. You need JavaScript enabled to view it., they are happy to be of assistance!
All mentioned rates are quoted in Euro.

Accommodation ECCO'20 Terms and Conditions
Select your category 
---
Austria Classic Hotel Wien 3*
Distance to Reed Messe Vienna: 1,4 km
10 minutes travel time on public transportation
This upscale, circa-1838 hotel in a grand stone building is a 3-minute walk from Wien Praterstern train station, 3 km from Vienna State Opera and 4 km from Hofburg Palace. Conservative rooms with streamlined wood furnishings offer free Wi-Fi, flat-screen TVs, desks and minibars. Additional perks include a cozy bar, a courtyard, a business center, and a spa area featuring a fitness room and a sauna

U1/U2 - Praterstern (5 min walk)
Suggested itinerary to the congress center: Take metro line U2 – SEESTADT, where you must get off after 2 stop at KRIEAU.
Single Room / per room per night / incl.VAT, breakfast and WIFI: 139 EUR
Double Room / per room per night / incl.VAT, breakfast and WIFI: 149 EUR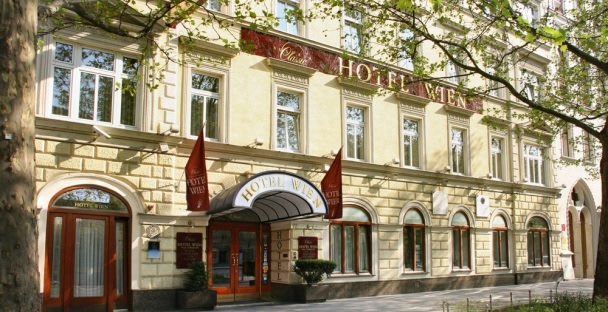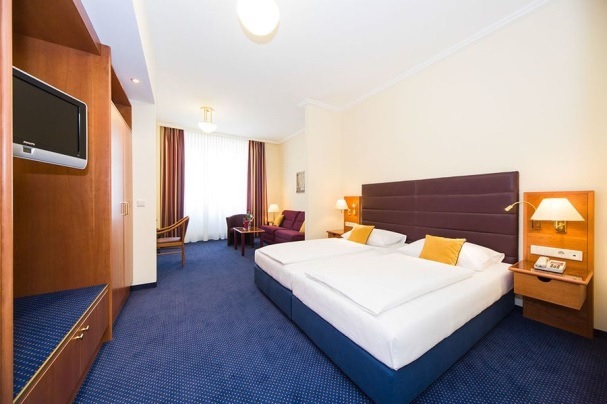 Ibis Styles Wien Messe Prater 3*
Distance to Reed Messe Vienna: 2 km
20 minutes travel time public transport
The ibis Styles Wien Messe Prater hotel lies just a few hundred meters from the Prater park, exhibition center and the city center. Right on the doorstep is the Danube Canal, which has influenced the development of Vienna for centuries and shapes the unique design of the hotel: The lobby, restaurant and each of the 102 Comfort Rooms display images from the history of the Danube Canal. Of course, you must experience the Danube Canal for yourself. Marvel at the colorful life along the shores and beaches!

U1/U2 - Praterstern (14 min walk)
Suggested itinerary to the congress center: Walk along the main street and after 0,3km, take metro line U2 – SEESTADT at PRATERSTERN station where you must get off after 2 stop at KRIEAU.
Single Room / per room per night / incl.VAT, breakfast and WIFI: 169 EUR
Double Room / per room per night / incl.VAT, breakfast and WIFI: 180 EUR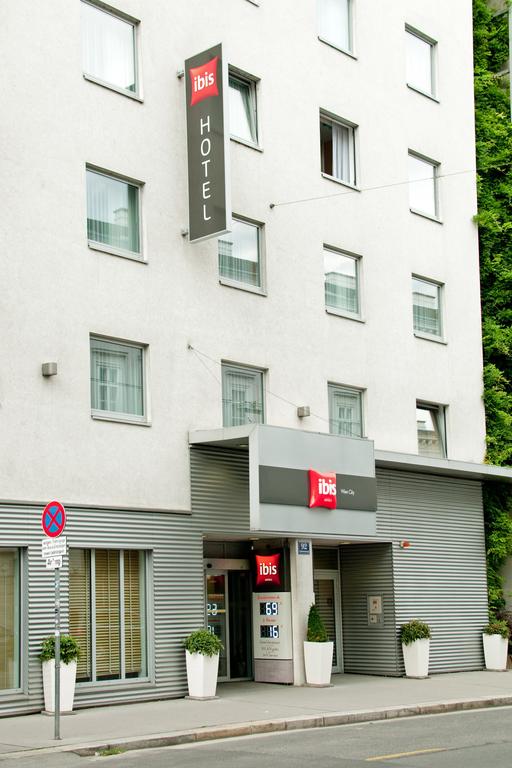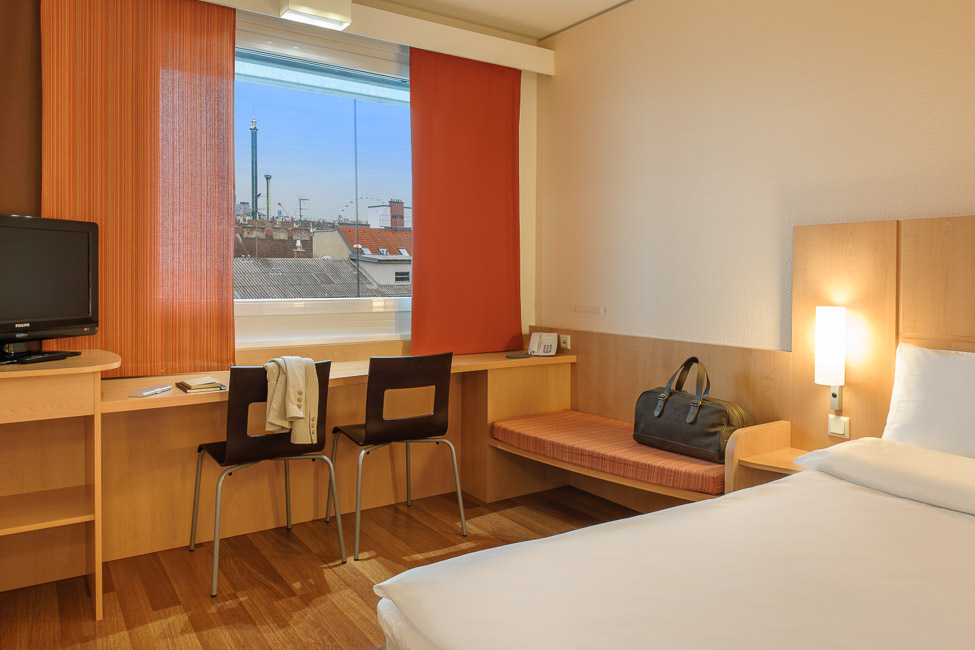 Ibis Styles Wien Hauptbahnhof 3*
Distance to Reed Messe Vienna: 4,9 km
30 minutes travel time public transport
The ibis Wien Hauptbahnhof hotel proves that successful interior design can encourage communication: Welcoming furniture, stimulating colors and sophisticated rooms create a relaxed atmosphere in which guests can easily start up conversations with each other and interact with the team. No matter where you go in the modern city of Vienna, you will find it hard not to be impressed.

U1 – Südtiroler Platz - Hauptbahnhof (5 min walk)
Suggested itinerary to the congress center: Walk along the main street and after 0,8km take metro line U1 – LEOPOLDAU at SÜDTIROLER PLATZ - HAUPTBAHNHOF station and after 6 stops change at station PRATERSTERN to metro line U2 – SEESTADT, where you must get off after 2 stop at KRIEAU.
Single Room / per room per night / incl.VAT, breakfast and WIFI: 79 EUR
Double Room / per room per night / incl.VAT, breakfast and WIFI: 101 EUR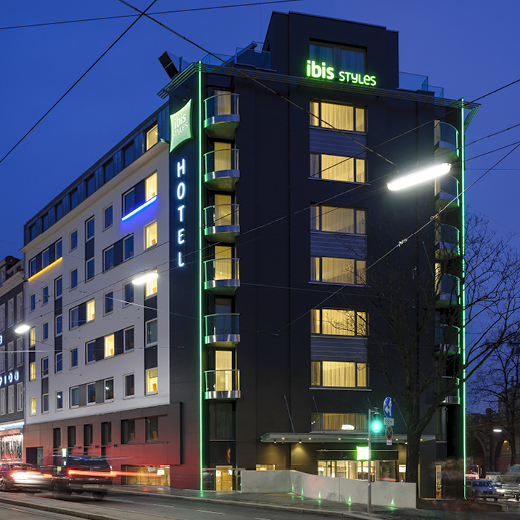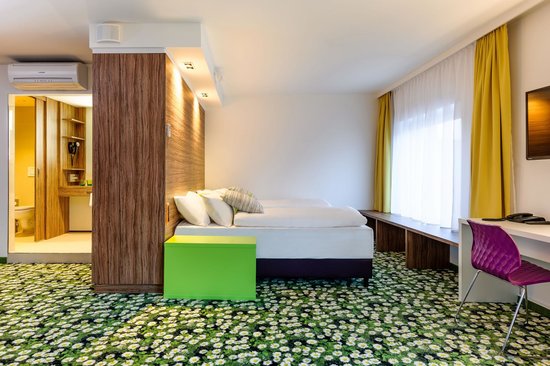 Ibis Wien Messe 3*
Distance to Reed Messe Vienna: 1,8 km
10 minutes travel time on public transportation
The ibis Wien Messe is a stone's throw from the exhibition center and Prater park. The nearby subway provides quick access to the city center, Austria Center and UNO City. The hotel is ideally located for trips to Donauinsel (Danube Island) or the Old Danube, and to many interesting sights in and around Vienna. You can access the airport directly by train. Whether you are here for business or for a cultural getaway, the 158 rooms offer contemporary comfort for a carefree stay in the Austrian capital.

U2 – Vorgartenstraße (5 min walk)
Suggested itinerary to the congress center: Take metro line U1 – OBERLAA at VORGARTENSTRASSE station and after 1 stop change into metro line U2 – SEESTADT at PRATERSTERN. After 2 stops you must get off at KRIEAU.
Single Room / per room per night / incl.VAT, breakfast and WIFI: 90 EUR
Double Room / per room per night / incl.VAT, breakfast and WIFI: 105 EUR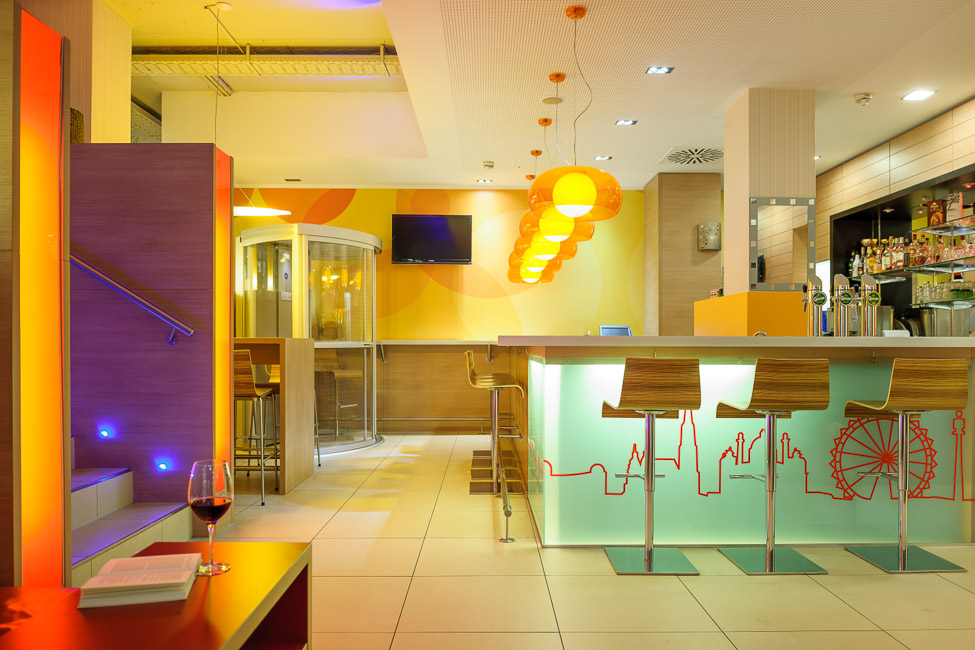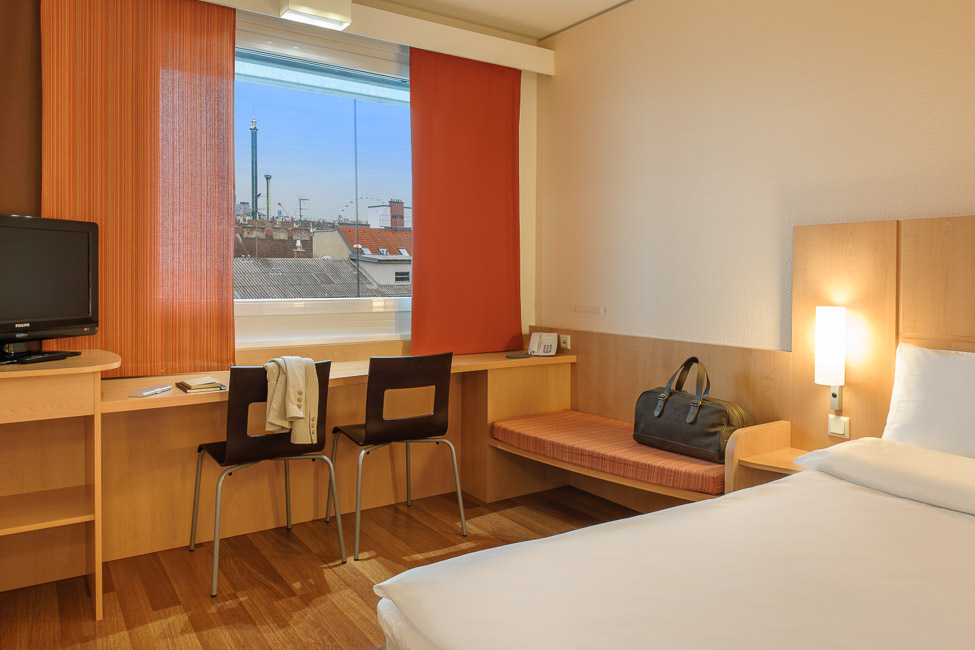 Roomz Vienna Prater 3*
Distance to Reed Messe Vienna: 1,4 km
10 minutes travel time public transport
Close to the traditional Prater, a place full of energy and joie de vivre, located in one of the best corporate, trade fair and congress locations in the city, the new roomz hotel with 265 rooms and suites was built in mid-2018. The rooms come with a desk, a flat-screen TV and a private bathroom. The rooms are equipped with air conditioning, and some units at roomz Vienna Prater have a balcony. The units feature a wardrobe. A buffet breakfast can be enjoyed every morning at the hotel and guests can also dine on-site.

U2 – Praterstern (5 min walk)
Suggested itinerary to the congress center: Take metro line U2 – SEESTADT at PRATERSTERN station and after 2 stops you must get off at KRIEAU.
Single Room / per room per night / incl.VAT, breakfast and WIFI: 119 EUR
Double Room / per room per night / incl.VAT, breakfast and WIFI: 130 EUR