P117. The first description of primary sclerosing cholangitis (PSC) in association with collagenous colitis: was this predictable?
F.M. Phillips1, S. Samadian2, 1St George's Hospital, Medicine, London, United Kingdom, 2St Helier's Hospital, Elderly Care Medicine, London, United Kingdom
Background
Primary sclerosing cholangitis (PSC) is a rare and serious condition with a strong established association with inflammatory bowel disease, particularly ulcerative colitis. Here we describe for the first time the association of PSC with collagenous colitis.
Methods
A 91 year old Caucasian lady with no significant medical history presented with persistently stool sample-negative diarrhoea. Colonoscopic investigation was unremarkable but histology showed thickened submucosal collagen bands in the proximal and distal colon, findings consistent with collagenous colitis. The diarrhoea completely settled with a three-month reducing dose of budesonide. Nine months later, she presented again with general functional decline, severe pruritus and cholestatic liver parameters (bilirubin 15, ALT 101, AST 35, ALP 1209, GGT 1175). Subsequent ERCP revealed a ragged common bile duct with irregular pruned intrahepatic bile ducts (see figure), whilst liver histology showed inflammatory infiltrates of neutrophils and lymphocytes involving the majority of portal tracts. PSC was diagnosed after subsequent histological staining for IgG4 was negative. Despite biliary decompression, she continued to deteriorate and passed away two months later.
Results
Microscopic colitis is likely to have an autoimmune pathophysiology, as autoimmune conditions occur in 53% of collagenous colitis and 26% of lymphocytic colitis. In particular, coeliac disease occurs in 20% and 15% respectively. Further evidence is provided by the presence of autoantibodies in approximately half of patients, including anti-nuclear antibody and anti-neutrophil cytoplasmic antibody. The trigger may be an abnormal response to luminal antigens, as there is a recognised TH1 mucosal cytokine profile that is similar to coeliac disease. PSC is also likely to be immune-related, given the strong relationship with IBD, a known autoimmune disease. Autoantibodies are present in up to 80% of PSC cases and the association with HLA-B8, -DR3 and -DRw52a suggests a genetic predisposition for immune dysfunction. The trigger for deregulated autoimmunity may occur from increased bowel wall permeability from an underlying inflammatory condition. Although attractive, the fact PSC can develop post-colectomy gives some doubt to this theory.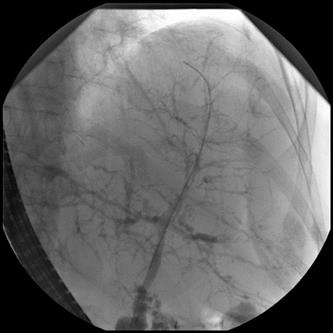 Conclusion
To our knowledge, this is the first description of PSC in association with collagenous colitis. Both conditions are caused by immune dysfunction, suggesting a common immunopathological mechanism.