P265. Clinical characteristics and oncologic outcomes in patients with colorectal cancer complicating ulcerative colitis: a single-institution experience
N. Dimitriou, D. Liakopoulos, A. Miller, M. Norwood, University Hospital Leicester, Leicester Royal Infirmary-Colorectal unit, Leicester, United Kingdom
Background
Ulcerative colitis is a significant risk factor for development of colorectal cancer. The prognosis for this group of colorectal cancer patients is worse than sporadic colorectal cancer. The aim of colonoscopic surveillance in this group is to detect colorectal cancer at the earliest time. Our study aims to describe our experience in the diagnosis, management and outcomes in these patients.
Methods
This is a retrospective review of all patients who underwent surgery for colorectal cancer complicating ulcerative colitis between 1999 and 2012. Clinicopathological parameters, management and outcomes were analysed.
Results
Forty-three patients were studied. The male:female ratio was 33:10 and the mean age at colorectal cancer diagnosis was 58.2 years. The mean interval time between the diagnosis of ulcerative diagnosis and the presentation of colorectal cancer was 16.8 years. 23.2% of patients development colorectal cancer in the first decade from the diagnosis of UC. The mean interval time from last colonoscopy to colorectal cancer diagnosis was 4.5 years. 77% of patients had regular surveillance colonoscopies every 1, 2, 3, 4 or 5 years.
51.2% had stage III or IV disease. 69.7% of the lesions were T3 or T4. Nodal metastasis was identified at presentation in 55.8% of the patients. Only 4 of the patients had distant metastases (M1). 66% had left colon cancer. Mucinous differentiation was present in 27.9% of lesions.
The most common operation performed was panproctocolectomy with end ileostomy (n = 23) followed by subtotal colectomy and end ileostomy (n = 8). IPAA was performed only in 3 patients. R0 resection was established in 88.4% of the patients. 30 day mortality was 0.
The mean follow up time was 57.1±48 months. The survival rate was 58.1% to date.
Statistical analysis showed that poor survival is associated with the stage of cancer, ASA score, mucinous differentiation and the interval time from the last colonoscopy. The interval time from last colonoscopy had no influence on the stage of cancer.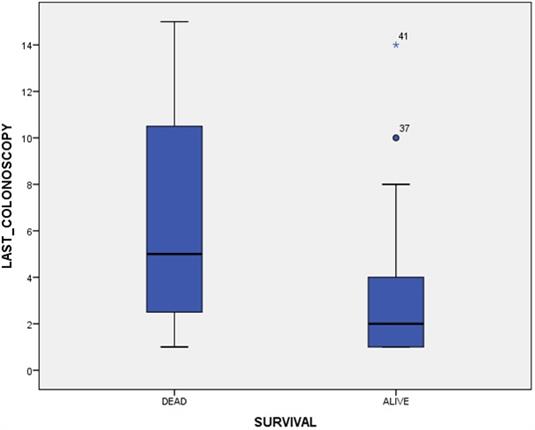 Table 1. Histopathological characteristics of patients
Histolopathological characteristics
Number of patients (%)
T1
5 (11.6%)
T2
8 (18.7%)
T3
17 (39.5%)
T4
13 (30.2%)
N0
19 (44.2%)
M0
39 (90.7%)
Mucinous
12 (27.9%)
G1/G2
30 (69.8%)
G3/G4
13 (30.2%)
Table 2. Survival rates by AJCC stage
AJCC stage
Number of patients (%)
Survival rate (%)
I
12 (27.9%)
91.7%
II
9 (20.9%)
66.6%
III
18 (41.9%)
44.4%
IV
4 (9.3%)
25%
Conclusion
In this study, 51.2% of patients with colorectal cancer on a background of ulcerative colitis presented with advanced disease. Survival was directly associated with the interval time from last colonoscopy. Our data suggests more frequent colonoscopic surveillance in these patients might be required and further work is needed to determine the ideal frequency.