P504 Clinical outcomes associated with switching or discontinuation of anti-TNF inhibitors for non-medical reasons
D. Wolf*1, M. Skup2, H. Yang3, E. Faust3, A. Kageleiry3, J. Chao2, M. Lebwohl4
1Atlanta Gastroenterology Associates, , Atlanta, GA, United States, 2AbbVie Inc., Global Health Economics & Outcomes Research, North Chicago, United States, 3Analysis Group, Inc., , Boston, MA, United States, 4Icahn School of Medicine at Mount Sinai, Medicine, New York, United States
Background
Anti-tumor necrosis factor (anti-TNF) agents are an important treatment option for Crohn's disease (CD), ulcerative colitis (UC), rheumatoid arthritis (RA), ankylosing spondylitis (AS), psoriasis (Ps), and psoriatic arthritis (PsA). However, patients with a stable response to anti-TNF therapy may discontinue or switch treatments for non-medical reasons such as cost reduction. We evaluated real-world clinical outcomes associated with non-medical switching of anti-TNF therapies in the US.
Methods
An online, physician-administered chart review collected data on patients with a diagnosis of CD, UC, RA, AS, Ps, or PsA who had response for ≥6-months to an anti-TNF therapy. Physicians, sampled equally across rheumatologists, dermatologists, and gastroenterologists, selected 2 cohorts that were matched on primary diagnosis: patients who discontinued or switched from the anti-TNF on which they achieved response for non-medical reasons (switchers/discontinuers), and patients who did not discontinue for non-medical reasons (continuers). Switchers/discontinuers were followed for 12 months from the date of discontinuation (index date); continuers were followed for 12 months from the date of an office visit within 2 months of the matched switcher/discontinuer's index date. Generalized linear models were used to compare disease flares, disease control, and use of medical services between cohorts with adjustment for baseline demographics, comorbidities, and resource use.
Results
377 matched pairs of switcher/discontinuers and continuers were analyzed (N=754). Compared to continuers, switchers/discontinuers had a higher risk of flares and more frequent flares across all severity levels (Table 1).
Table 1. Study Period Treatment Response: Discontinuers vs. Continuers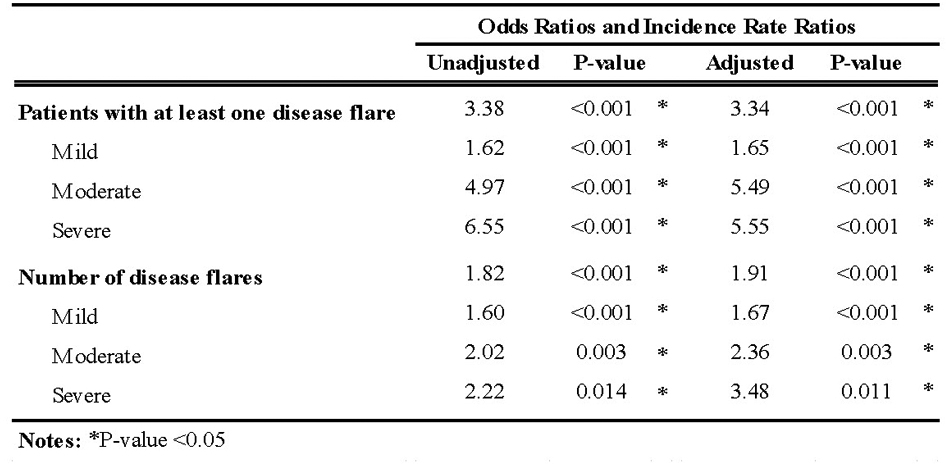 Table 2. Study Period Healthcare Resource Utilization: Discontinuers vs. Continuers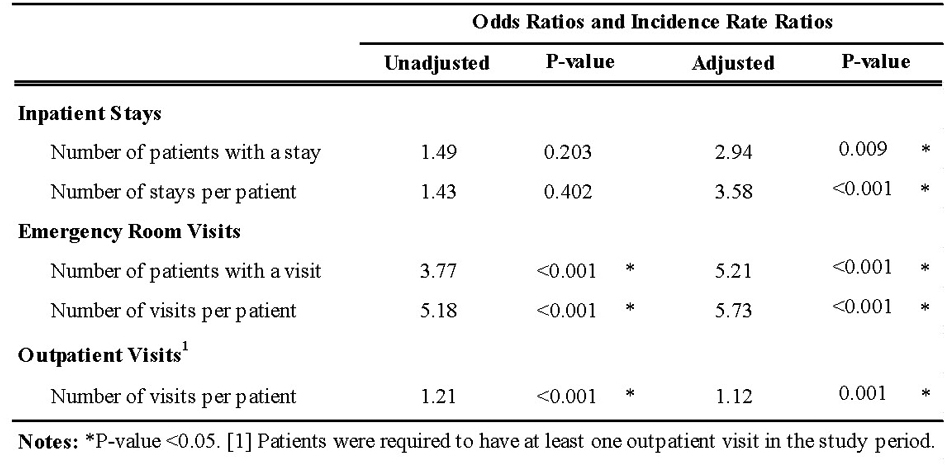 Conclusion
Switching or discontinuation of an anti-TNF therapy for non-medical reasons was associated with significantly worse clinical outcomes and increased healthcare resource use.