P515 Basic laboratory parameters of inflammation compared to serum hepcidin level in inflammatory bowel disease (IBD)
R. Dudkowiak*, K. Neubauer, E. Poniewierka
Wroclaw Medical University, Department of Gastroenterology and Hepatology, Wroclaw, Poland
Background
Hepcidin is a small antimicrobial protein produced in the liver and transcriptionally up-regulated by high iron levels as well as inflammation. Hepcidin is known as key mediator of anaemia in inflammation. One of the positive regulator of hepcidin transcription is IL-6. Both hepcidin and IL-6 are not generally assayed in the laboratory. There are a lot of study about anaemia and hepcidin in Crohn's disease (CD) and ulcerative colitis (UC). Information about hepcidin level compared with basic, generally tested inflammatory markers can be useful tool in predicting a type of anaemia and choosing an appropriate way of treatment for patient with IBD.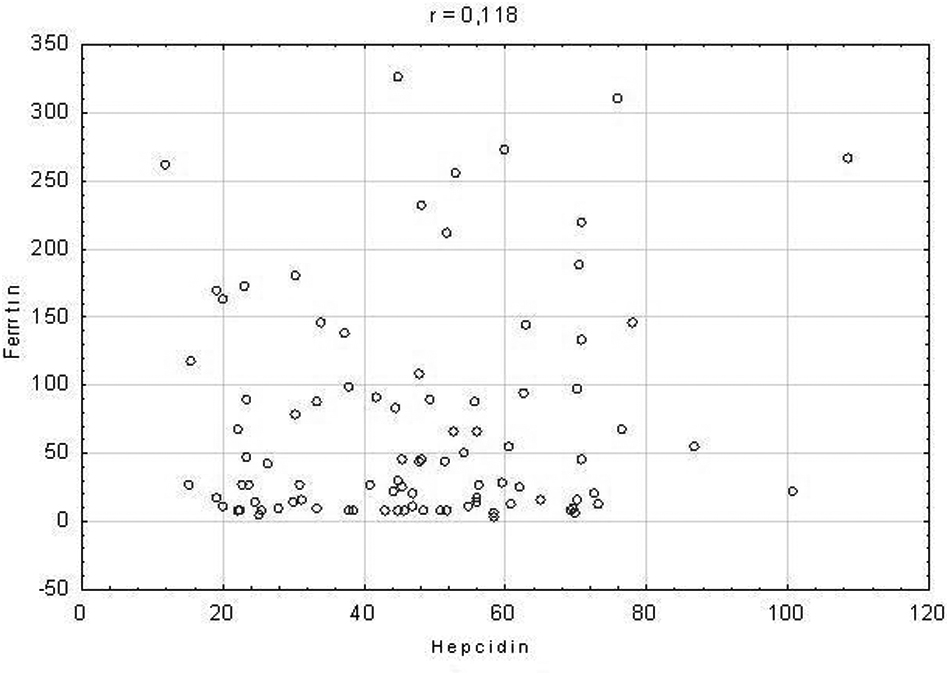 Methods
We analyzed 97 patient with IBD (51 CD, 46 UC) recruited at the Department of Gastroenterology and Hepatology, Wroclaw Medical University, Poland. Routine laboratory tests included full blood count, erythrocyte sedimentation rate (ERS), C-reactive protein (CRP), fibrinogen and ferritin. Serum hepcidin levels were measured using enzyme-liked immunosorbent assay. Anaemia was defined as hemoglobin <12.0 g/dl and 13.0 g/dl, in women and men respectively.
Results
Anaemia has been established in 40 patients (18 CD, 22 UC). 13 patient had iron deficient anaemia (IDA), 8 anaemia of inflammation (AI) and 19 IDA/AI. Significantly more cases of elevated levels of hepcidin was observed in patients with CD (23 vs. 12). There was no statistically significant difference in the distribution of hepcidin in relation to sex or age. Increased level of CRP was observed in 24 patient with CD and 21 with UC. Half of the patients (26 CD, 24 UC) had an elevated ESR. 31 patients with CD and 23 with UC had fibrinogen above the upper limit of normal. Ferritin level >100ug/l was found in 21 patients (11CD, 10 UC) and in the range of 30-100 ug/l in 22 patient (15 CD, 7UC). Leukocytosis occurred in the same number of patients (8/8). Hepcidin showed a statistically significant positive correlation with CRP (p = 0.0118) and fibrinogen (0.0096) for whole group of IBD patients. After divided into groups, a clear and statistically significant positive correlations of hepcidin with CRP, ESR and fibrinogen were found only in patients with UC. The correlations of hepcidin with ferritin (Fig.1) and WBC were weak and not statistically significant (p>0.34). In regression model for whole group of IBD patients, increased hepcidin level was more likely to occur in case of elevated fibrinogen and CRP, OR =1.1 and OR=1.5 respectively.
Conclusion
Basic, nonspecific markers of inflammation such as CRP and fibrinogen can be useful in assessing the risk of developing anemia associated with elevated hepcidin level.