P060 Alterations of brain structure in Crohn's disease with extraintestinal manifestations
A. Thomann*1, W. Reindl2, P. Thomann3, C. Wolf4, D. Hirjak3, M. Griebe5
1Universitätsmedizin Mannheim, Department of Medicine II, Mannheim, Germany, 2Universitätsmedizin Mannheim, Department of Medicine II, Mannheim, Germany, 3Universitätsklinik Heidelberg, Department of Psychiatry, Heidelberg, Germany, 4Universität des Saarlandes, Department of Psychiatry, Psychotherapy and Psychosomatic Medicine, Homburg/Saar, Germany, 5Universitätsmedizin Mannheim, Department of Neurology, Mannheim, Germany
Background
Brain morphological alterations in Crohn's disease (CD) have been reported, but data are scarce and heterogenous. CD patients with a history of extraintestinal manifestations (EIM) have not been adressed explicitly. This study examined the relationship between CD and altered brain structure and focused on the connection with EIM
Methods
In the study, 15 CD patients (of which 9 had a history of EIM) and 15 matched healthy controls (HC) were examined using high-resolution magnetic resonance imaging. Whole brain volume analysis was performed using voxel-based morphometry, whereas cortical thickness, surface area, and folding were determined via cortical surface modelling.
Results
CD patients with EIM showed significant reductions of grey matter volume in the temporal lobe and postcentral gyrus, as well as alterations of cortical surface area and cortical folding in frontal areas and the lingual gyrus, when compared with HC. Further, in comparison to CD patients without EIM, changes in cortical folding were observed in the insular cortex and an area within the superior frontal and anterior cingulate gyrus.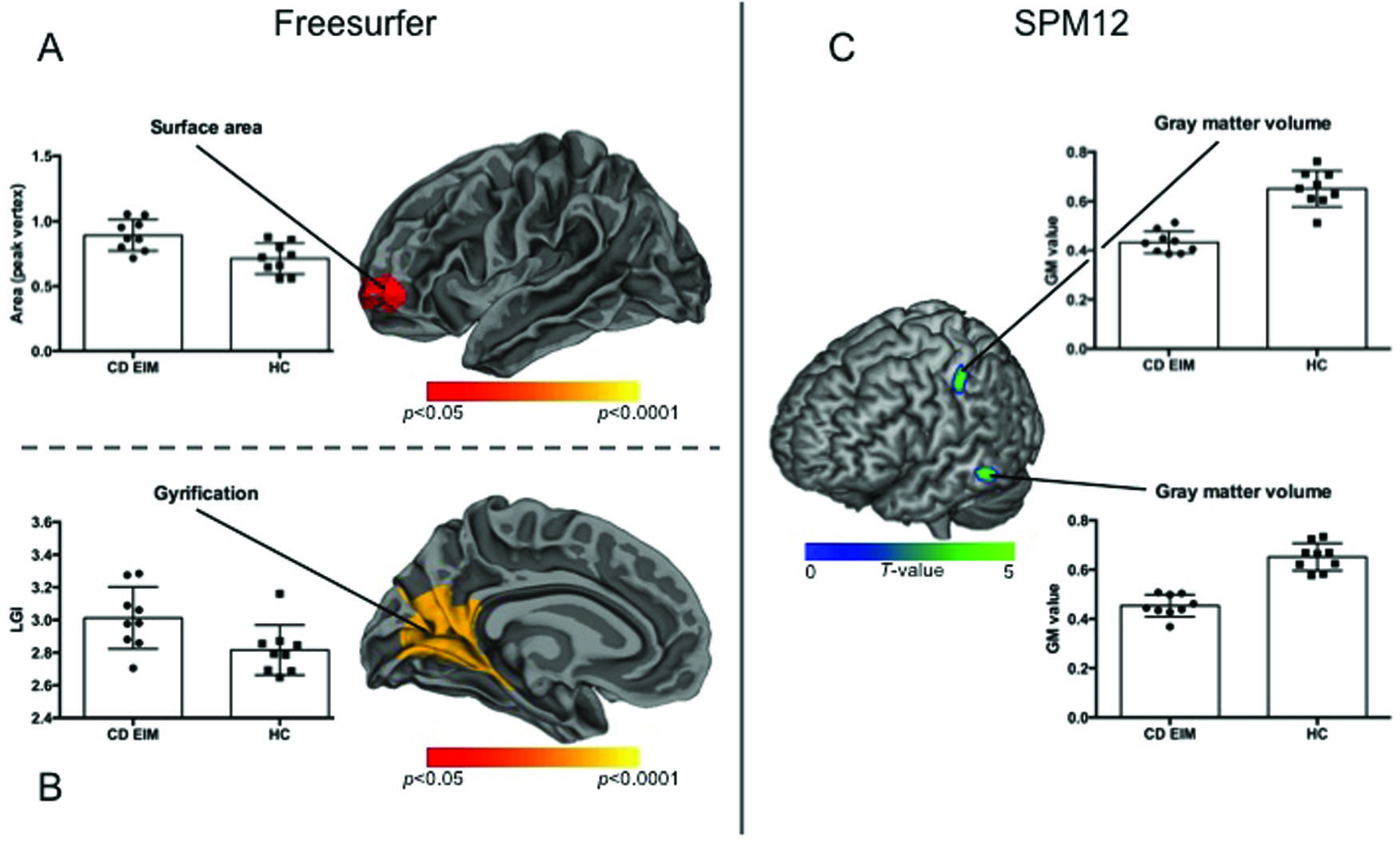 Figure 1.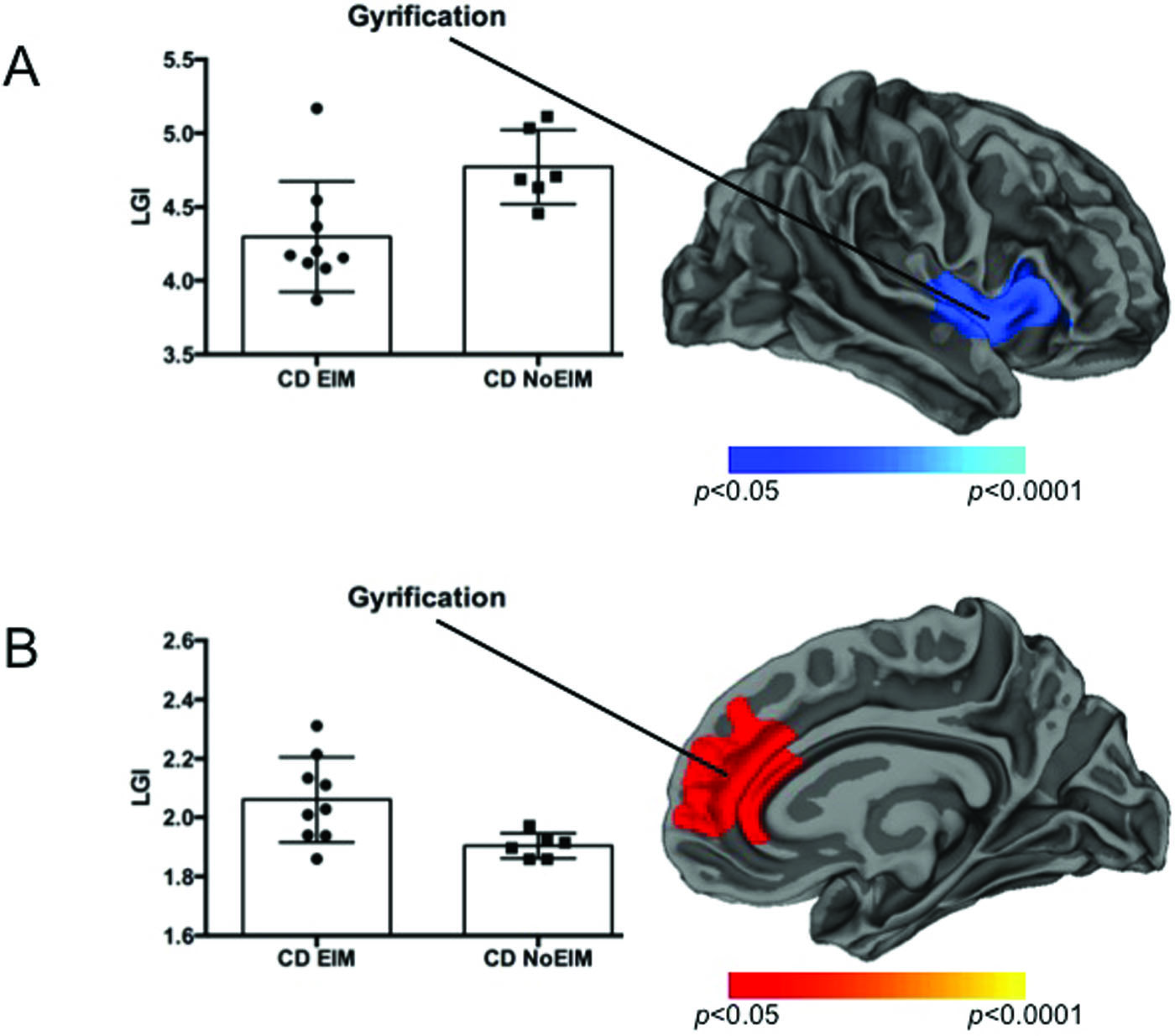 Figure 2.
Conclusion
Our findings lend further support to the concept of aberrant brain structure in CD and provide first evidence towards the hypothesis that these changes are associated with a systemic course of the disease as indicated by other EIM. Changes in cortical surface area and folding hint to a possible early involvement of CD during brain development.