P265 Inflammatory bowel disease patients with PSC frequently have subclinical endoscopic and histologic activity
N. Krugliak Cleveland*, D. Rubin, K. Meckel, A. Tran, A. Gonsalves, J. Gaetano, K. Williams, B. Jabri, J. Pekow
University of Chicago Medicine, Inflammatory Bowel Disease Centre, Chicago, Illinois, United States
Background
Primary sclerosing cholangitis (PSC) is an independent risk factor for colorectal cancer (CRC) amongst patients with inflammatory bowel disease (IBD), although the etiopathogenesis of neoplasia is not known. We hypothesised that patients with IBD and concomitant PSC (IBD-PSC) who are in clinical remission have active endoscopic and histologic disease, which may account for their increased risk of CRC.
Methods
We performed a retrospective chart review of all the IBD-PSC patients at our centre and reviewed all colonoscopy, pathology, and clinical encounters from 1998–2015. Data collected included demographics, disease activity (Harvey–Bradshaw Index [HBI] for Crohn's disease [CD], Simple Clinical Colitis Activity Index [SCCAI] for ulcerative colitis [UC]). Endoscopic activity was scored using a modified Mayo score and a similar CD scoring system for each of 3 segments: the right colon, left colon, and rectum. Histologic scores were translated from pathology reports as quiescent (0), mild (1), moderate (2), and severe (3). We evaluated for discordance between clinical remission (HBI ≤ 4 and SCCAI ≤2) and endoscopic, as well as histologic, activities between segments, exams, and per patient. The effect of medication exposure was assessed, as well. Statistical analysis using Chi-square and Fisher's exact test was performed.
Results
In total, 108 exams from 28 patients (18 UC and 10 CD) were included. Amongst them, 44 (40.7%) exams were of patients in clinical remission. Of those, 47.7% had endoscopic disease activity in at least 1 segment of the large intestine: (71.4% mild and 28.6% moderate), and 56.8% had histologic activity in at least one segment of the large intestine (52% mild, 28% moderate, and 20% severe). Of patients in both clinical and endoscopic remission, 26% had histologic activity. On average, histologic activity was greater than endoscopic activity in every segment of the colon across all exams. Patients receiving anti-TNF therapies had greater endoscopic (p < 0.001) and histologic activity (p = 0.027) than those receiving any other therapies.
Conclusion
In this assessment of an IBD-PSC population, patients in clinical remission often have subclinical endoscopic and histologic disease activity. Across all segments of the colon, histologic activity was greater than endoscopic activity. We believe that these findings may explain the increased risk of CRC amongst these patients. Clinicians should evaluate IBD-PSC patients carefully to confirm the goal of deep remission to improve outcomes.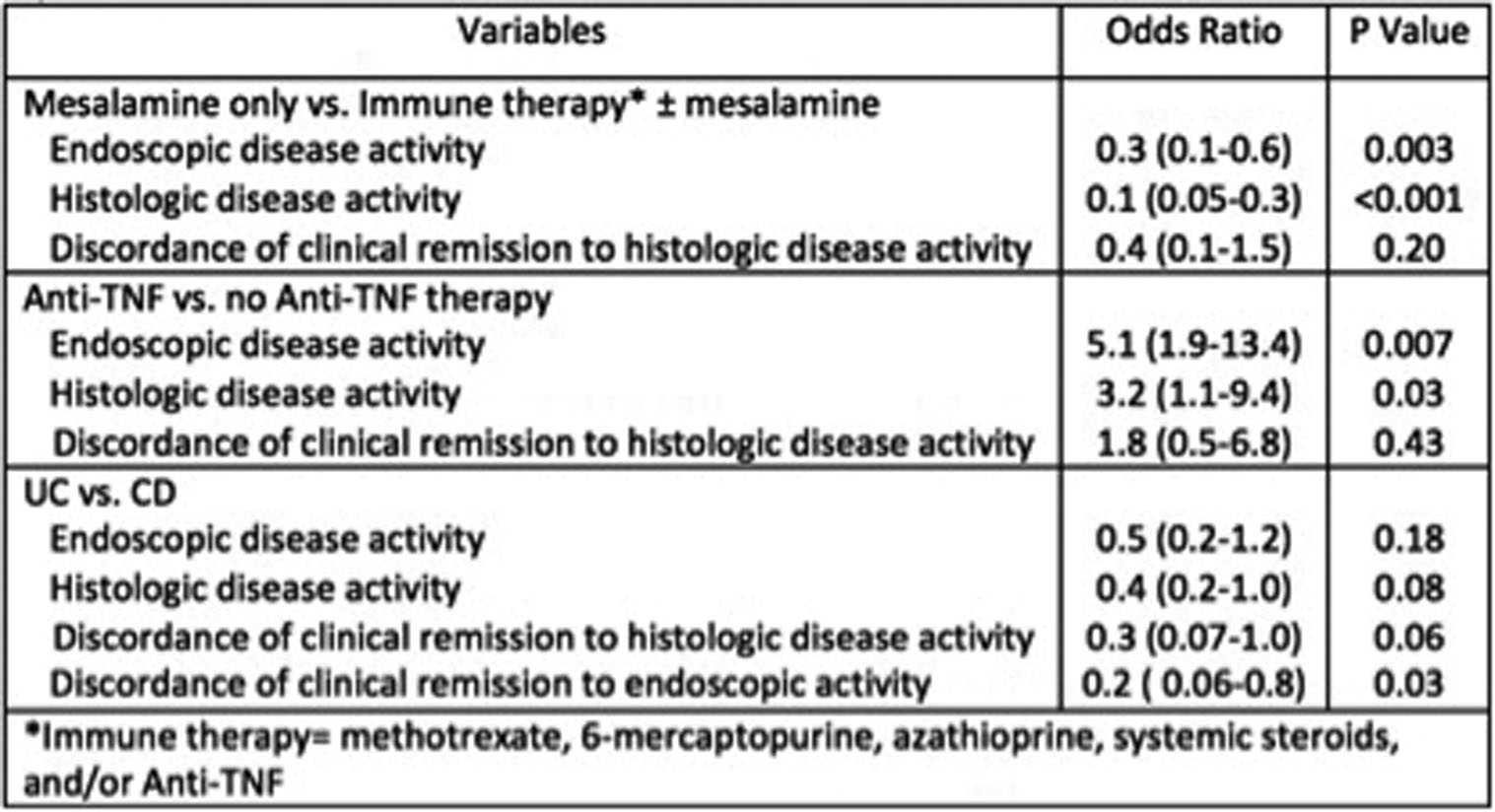 Figure 1. Variables associated with histologic and endoscopic disease activity in IBD-PSC patients.