P339 The efficacy of intravenous iron therapy in IBD patients with active disease is not influenced by the degree of inflammatory activity
A. Walper*1, A. Dignass2, 3, J. Stein3, 4
1Medice Arzneimittel GmbH, Iserlohn, Germany, 2Agaplesion Markus Krankenhaus, Frankfurt/Main, Germany, 3Interdisciplinary Crohn Colitis Centre Rhein-Main, Frankfurt/Main, Germany, 4DGD Clinics Sachsenhausen, Frankfurt/Main, Germany
Background
Iron deficiency anaemia (IDA) is a common complication of inflammatory bowel disease (IBD). Recent guidelines recommend that iron supplementation should preferably be administered intravenously in IBD patients (Dignass et al. JCC, 2015). However, data regarding the efficacy and safety of high-dose intravenous iron administration in patients with active inflammatory disease are conflicting. We studied body iron stores, haemoglobin (Hb), and degree of inflammation in patients with IBD-associated IDA treated with intravenous iron.
Methods
From March 2013 to November 2014, 197 IBD patients in 37 centres throughout Germany were included. Mean patient age was 39 years. Ulcerative colitis was documented in 53% of the patients, and 47% were affected by Crohn's disease. Anaemia and iron status were assessed by Hb, ferritin, transferrin saturation (TSAT), and C-reactive protein. The patients received a total cumulative dose of 1 304 mg (1 190–1 418 mg) iron isomaltoside during the study. Response was defined as increase in Hb levels by ≥ 2 g/dL during 16 weeks. All patients were observed over a period of 16 weeks.
Results
Mean Hb values increased from 10.7 to 13.1 g/dL (p < 0.05). An Hb increase of ≥ 2 g/dL was achieved in 57% of the patients. S-ferritin values increased by 96.4 µg/dL. Mean TSAT improved from 8.1% to 24.0%. Improvements in Hb values were similar for both CD and UC patients, irrespective of the degree of inflammatory activation (Figure 1), ferritin levels, and location of disease.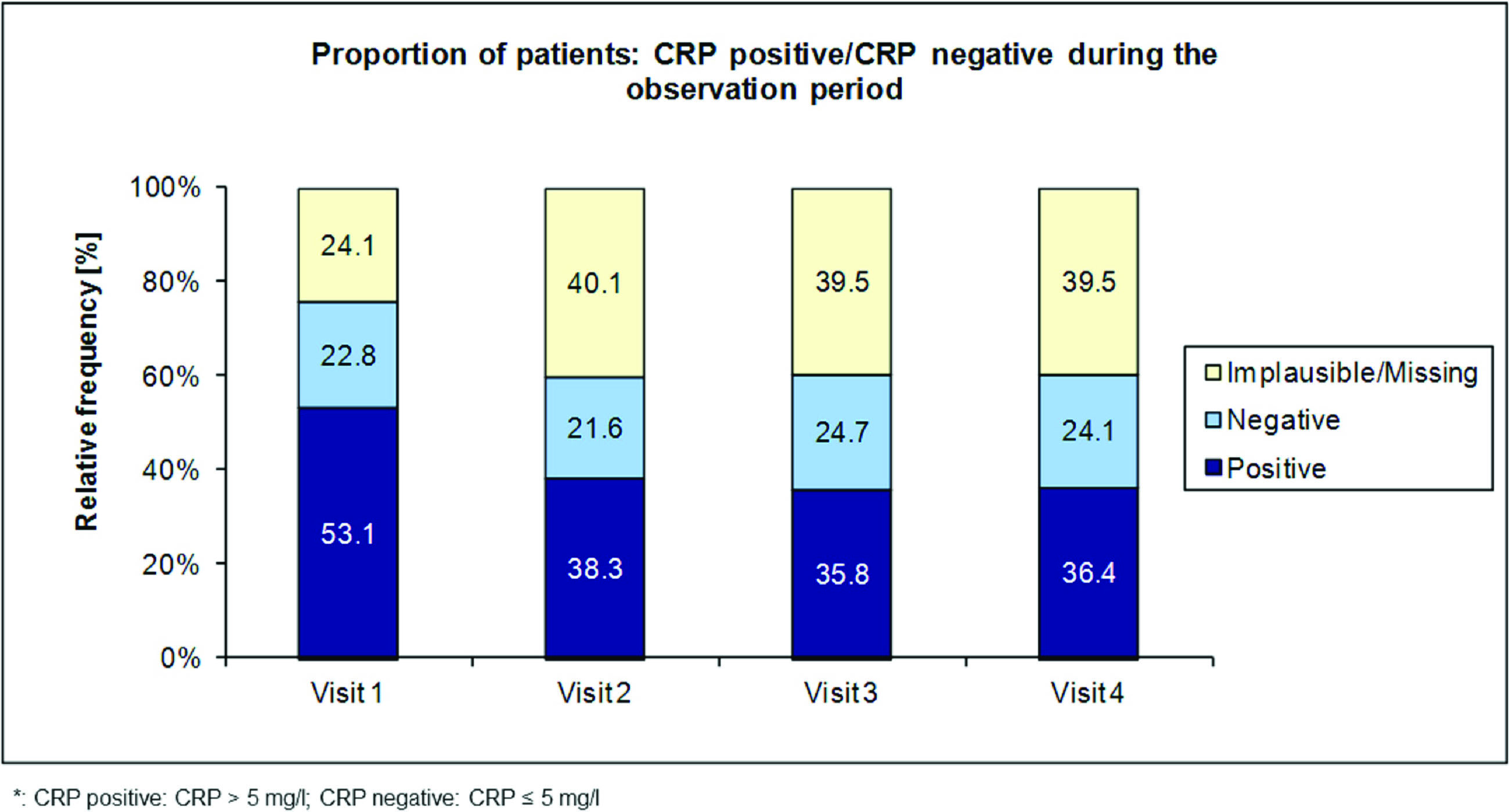 Figure 1. CRP positive: CRP > 5 mg/l; CRP negative: CRP ≤ 5 mg/l.
Conclusion
Within this setting, intravenous iron isomaltoside (Monofer®) proved to be equally effective in the treatment of IDA in IBD patients, irrespective of disease activity.