P346 Soluble transferrin receptor and its relation to anaemia in inflammatory bowel disease
R. Dudkowiak*, K. Neubauer, E. Poniewierka
Wroclaw Medical University, Department of Gastroenterology and Hepatology, Wroclaw, Poland
Background
Soluble transferrin receptor (sTfR) is a useful tool in evaluating iron metabolism, and its concentration depends on the demand for iron and erythropoiesis activity. Serum levels of sTfR is a very important part of the differential diagnosis of iron deficiency/anaemia in the case of coexistence in the body inflammation or infection. Anaemia is the most common complication of inflammatory bowel disease (IBD). Because the right diagnosis of anaemia in IBD often presents a challenge, combination of several hematimetric and biochemical parameters should be used and sTfR is one of them.
Methods
The study comprised 39 patients with Crohn's disease (CD) and 35 patient with ulcerative colitis (UC) hospitalised in a gastroenterology ward. Serum sTfR levels were measured using a commercially available ELISA. All patient underwent blood investigation comprising haemoglobin (Hgb), ferritin, transferrin, serum iron, and serum soluble transferrin receptor levels. Anaemia defined as a Hgb level of less than 12.0 g/dl in females and less than 13.0 g/dl in males has been established in 16 patients with CD (41%) and 18 patients with UC µ(51%). According to Weiss and Goodnough serum ferritin, transferrin saturation and sTfR-Fer Index were used for further group stratification on iron deficient anaemia (IDA), anaemia of chronic disease (ACD) and mixed form (MIX). Patients without anaemia were divided additionally into those with iron deficient (ID) and without abnormalities in iron metabolism (Nor).
Results
The mean sTfR level in CD was 1.96 ± 1.4 µg/ml compared with a mean of 1.76 ± 0.9 µg/ml in patients with UC, and this difference was not statistically significant (p = 0.48). There was no statistically significant difference in the distribution of sTfR in relation to sex, both within groups and between them. The group of anaemic patients consisted of 14 patients with MIX, 12 patients with IDA, and 8 with ACD. Significantly higher values of sTfR occurred in patients with anaemia compared with those without anaemia both in CD (2.6 vs 1.5) and UC (2.2 vs 1.3). The mean sTfR level in ACD (1.31 µg/ml) was statistically significant lower than that in MIX (2.45 µg/ml; p = 0.01) and IDA (3.01 µg/ml; p = 0.03). The mean sTfR level in MIX was lower compared with IDA, but the difference was not statistically significant. The mean sTfR level in IDA and MIX was significantly higher than the average level of the receptor in patients without anaemia (ID + Nor; p < 0.01).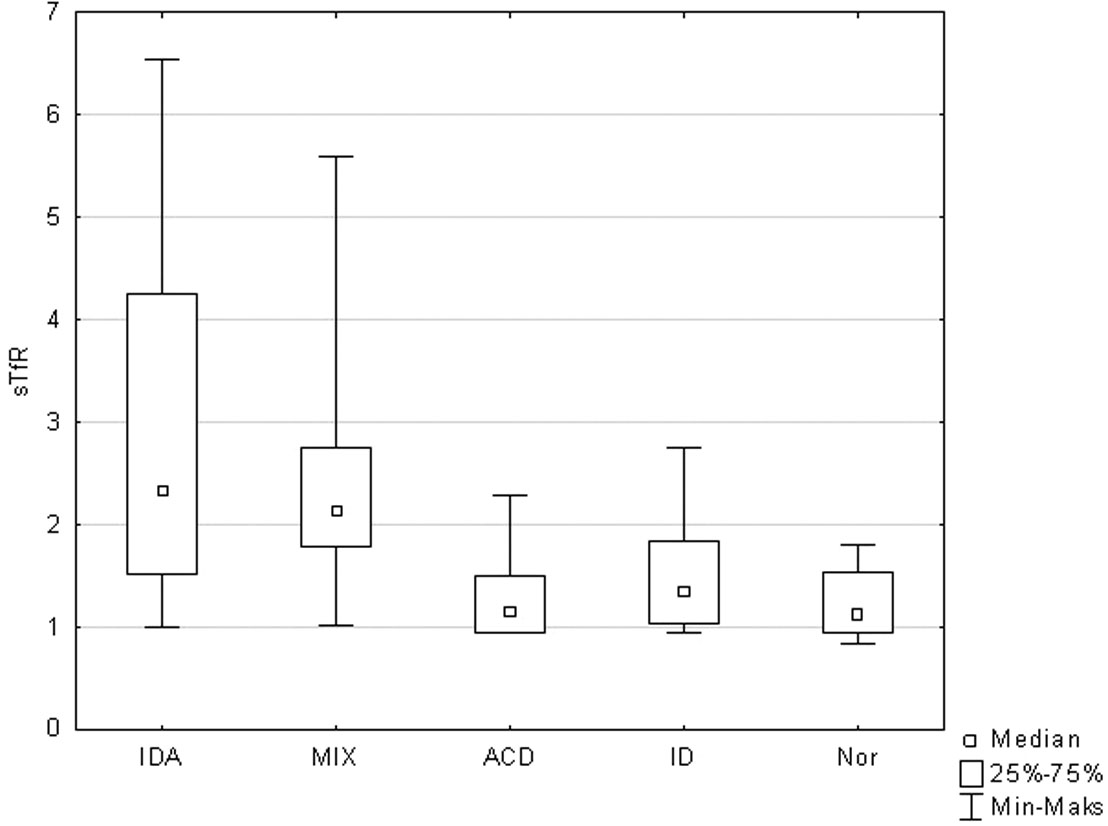 Figure 1. sTfR and iron disorders in IBD patients.
Conclusion
Elevated concentration of sTfR was observed in iron deficiency anaemia (IDA, MIX). Serum level of sTfR may be useful in the differential diagnosis of anaemia in IBD patients.