P529 Efficacy and safety of infliximab versus adalimumab in the treatment of Crohn's disease: The McGill Experience
T. Al-Taweel*1, 2, M. Strohl2, U. Kopylov2, L. Paradis-Suprenant2, M. Almaimany2, M. Martel2, A. Bitton2, W. Afif2, T. Bessissow2
1Mubarak Al-Kabeer Hospital, Haya Al-Habeeb Gastroenterology Centre, Hawally, Kuwait, 2McGill University Health Centre, Division of Gastroenterology, Montreal, Canada
Background
The efficacy and safety the anti-tumour necrosis factor (TNF) agents infliximab (IFX) and adalimumab (ADA) has been well established in the treatment Crohn's disease (CD). However, direct head-to-head studies comparing the 2 agents are sparse. The aim of this study was to compare the efficacy and safety of IFX and ADA in the treatment of CD.
Methods
We performed a retrospective study of anti-TNF naïve patients with CD on IFX or ADA followed at the McGill University Health Centre. IFX and ADA patients were matched for age, gender, Montreal classification, and disease duration and severity. The co-primary endpoint was the difference in clinical remission and response rates at 12 weeks post treatment, as well as the difference in rate of occurrence of adverse events on therapy. Secondary endpoints included comparison of clinical remission and response rates at weeks 26 and 52 of treatment, corticosteroid-free remission at week 52, clinical efficacy of combination therapy vs biologic monotherapy at all time points, as well as the rates of hospitalisations, surgery and dose escalation between the 2 treatment groups.
Results
In total, 185 patients met the inclusion criteria (131 IFX and 54 ADA). Baseline characteristics of the 2 treatment groups were similar overall. At 12 weeks after treatment, 42.6% of patients achieved clinical remission in the IFX group versus 42.9% in the ADA group (p = 0.98). Twelve-week clinical response rates were 81.1% and 69.4% for IFX and ADA, respectively (p = 0.09). Patients on ADA achieved higher remission rates at week 52 than those on IFX (72.7% vs 48.3%, p = 0.02). There was no difference in efficacy at other time points. Patients on combination therapy with an immunodulator achieved higher clinical remission and response rates at week 52 compared with those on monotherapy with a biologic (64.8% vs 47.8%, p = 0.045 for remission and 81.5% vs 61.2%, p = 0.017 for response). There was no difference between the agents for the other secondary endpoints. Adverse events were reported in 29.8% of IFX group compared with 16.7% of ADA group (p = 0.07).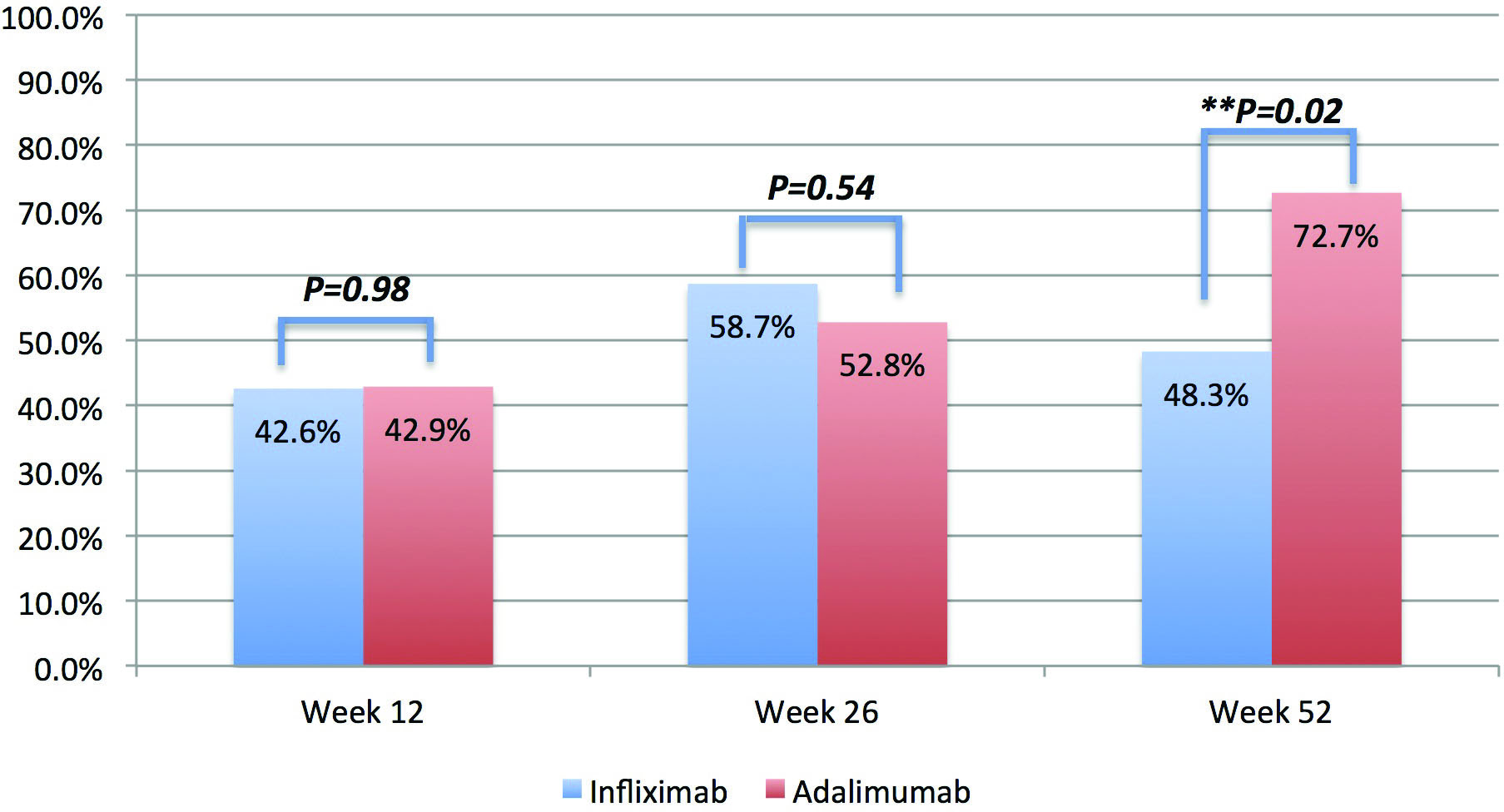 Figure 1. Clinical remission rates at weeks 12, 26, and 52.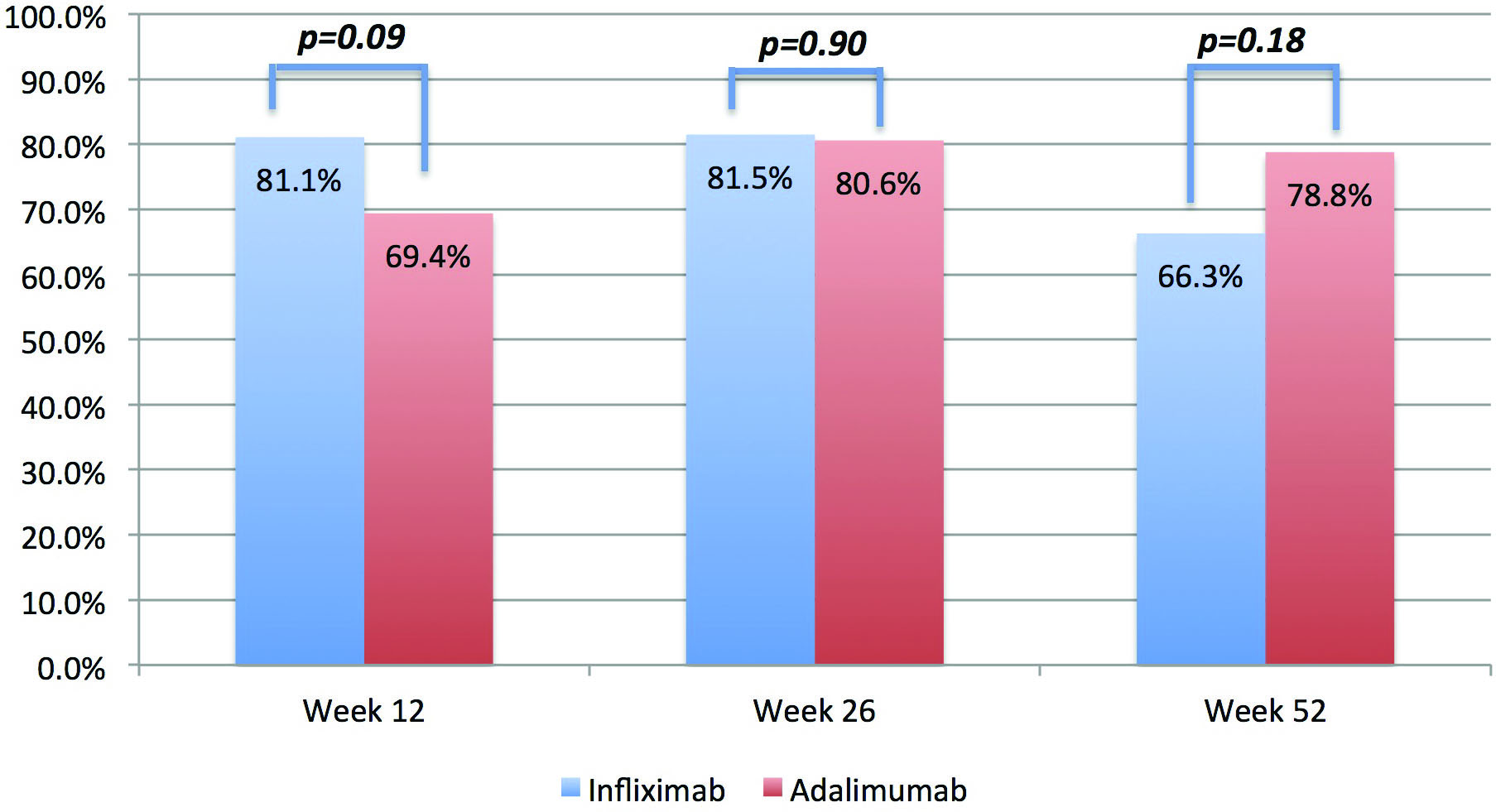 Figure 2. Clinical response rates at weeks 12, 26, and 52.
Conclusion
In our cohort of CD patients, we demonstrated that both IFX and ADA have similar efficacy in induction of remission, and comparable safety profiles. However, ADA was found to be superior in the maintenance of remission, which warrants further study.