P578 Inflammatory bowel disease patients' preference for disease treatment factors
J. Gregor1, M. Williamson*2, D. Dajnowiec2, B. Sattin2, E. Sabot3, B. Salh4
1Western University and London Health Sciences Centre, London, Ontario, Canada, 2Janssen Inc., Toronto, Canada, 3Optum Inc., Cambridge, Massachusetts, United States, 4University of British Columbia, Gastroenterology, Vancouver, Canada
Background
Numerous treatment options exist, and continue to be introduced, for patients with inflammatory bowel disease (IBD). Physicians cannot fully describe all available treatments to patients, and therefore make assumptions about the information patients will find important when discussing therapies. The aim of the study was to determine which treatment features are perceived by patients as having the highest importance.
Methods
Adult patients currently receiving therapy within a case management system were invited to access to a cross-sectional web-based discrete-choice experiment (May 22 through August 31, 2015) that offered choices of therapies with varying efficacy, safety, and administration parameters. Paired medication scenarios were presented to respondents to estimate preference for the different parameters and the willingness to pay out of pocket. Multivariate random-parameters logistic regression was used to estimate preference weights for each attribute level.
Results
In total, 1 127 patients started the study, and 744 completed the survey (66% completion rate), of which 93 were removed through consistency test. Further, 586 respondents included in the analysis were treated for IBD; 404 had Crohn's disease (CD), and 182 had UC. The median age category of respondents was 31–40, 69.7% had some post-secondary education, and median health status of 7 was reported (Likert scale: 1 [poor]–10 [perfect]).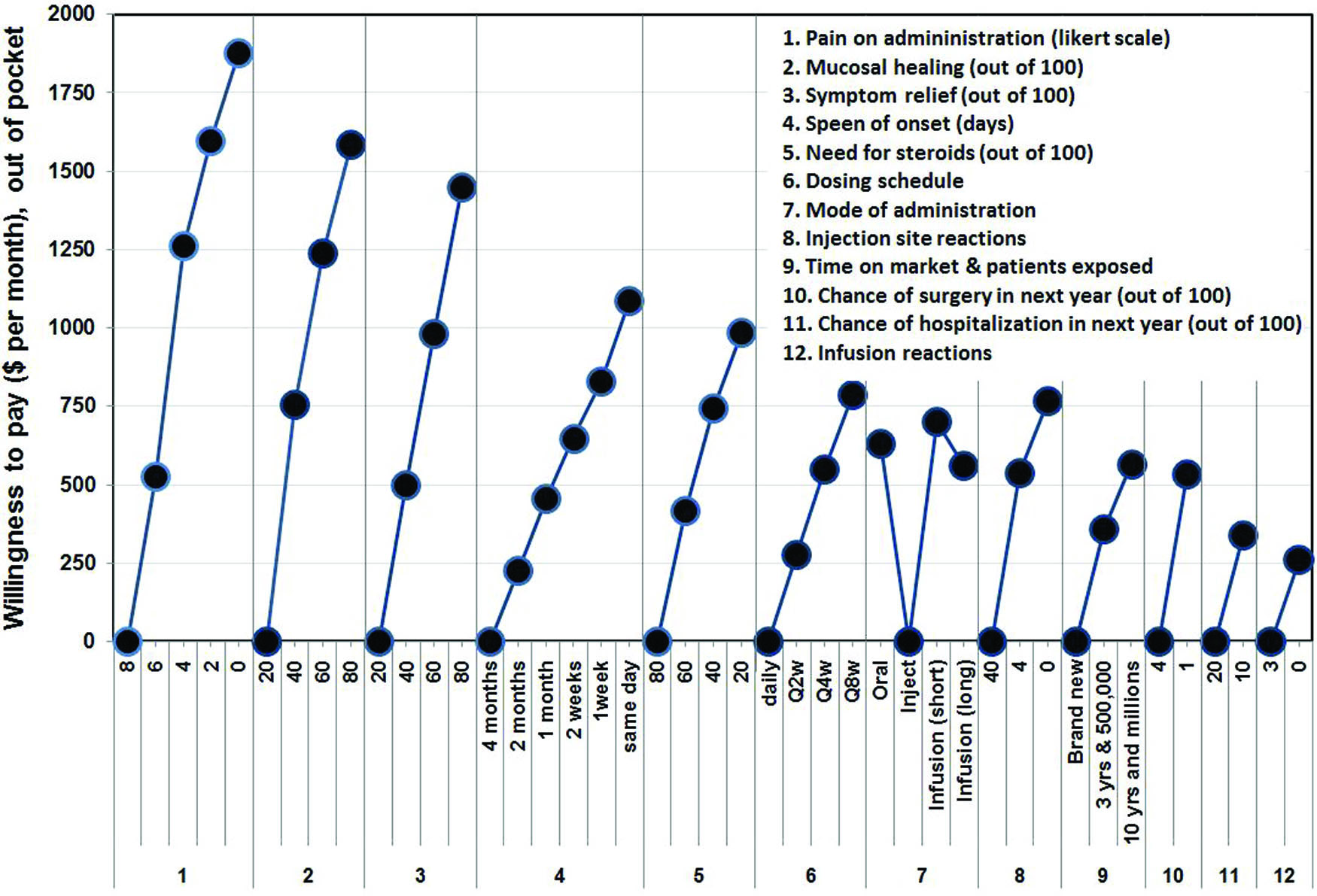 Figure 1. Preference-weight estimates (willingness-to-pay out of pocket).
Figure 1 shows relative preference-weight estimates. For the average respondent, reducing pain on administration, reducing cost, mucosal healing, and symptom reduction were the most important attributes. Conversely, infusion reactions, hospitalisation, and surgery were the least important attributes. Multivariate analyses showed that demographics and subgroups, including patient clinical status, did not substantially affect preference weights.
Conclusion
This study has important implications related to understanding patient preferences and patient-centred strategies. Surprisingly, IBD patients appear most willing to pay for treatments that offer low injection-site pain. Additionally, these results are congruent with treatment guidelines emphasising patients' strong preference for mucosal healing in addition to symptom control.