P726 TNFAIP6 is a disease activity marker in inflammatory bowel disease
Q. Yu1, S. Zhang1, H. Wang1, S. Ben-Horin1, 2, R. Mao1, Y. Zhang1, T. Feng1, L. Li1, B. Chen1, Y. HE1, M. Chen*1
1The First Affiliated Hospital, Sun Yat-sen University, Department of Gastroenterology, Guangzhou, China, 2Sheba Medical Centre Tel Hashomer & Sackler School of Medicine, Tel-Aviv University, Gastroenterology, Tel-Aviv, Israel
Background
Ideal biomarkers are needed for evaluating disease activity in inflammatory bowel disease (IBD). We aimed to investigate the value of tumour necrosis factor-stimulated gene-6 (TNFAIP6) as a biomarker.
Methods
Inflamed colonic samples were collected from patients with Crohn's disease (CD), ulcerative colitis (UC), and normal controls. The expression of TNFAIP6 was analysed by real-time polymerase chain reaction, Western blotting, and immunohistochemistry. Serum TNFAIP6 concentrations were measured in 140 sera samples (50 CD, 50 UC, and 40 controls) using enzyme-linked immunosorbent assay.
Results
The mRNA and protein levels of TNFAIP6 were significantly upregulated in colon tissue of patients with CD and UC. Serum TNFAIP6 was also higher in IBD patients compared with normal controls. Significant correlations were shown between serum TNFAIP6 and the inflammatory indicators, the erythrocyte sedimentation rate (p = 0.040), C-reactive protein ([CRP] p = 0.040), inflammatory polyps (p = 0.032), and intestinal stenosis/obstruction (p < 0.001). Compared with active patients, TNFAIP6 was decreased in both CD and UC patients in remission. However, the receiver operating characteristic curves of TNFAIP6 were not better than those of CRP in IBD patients.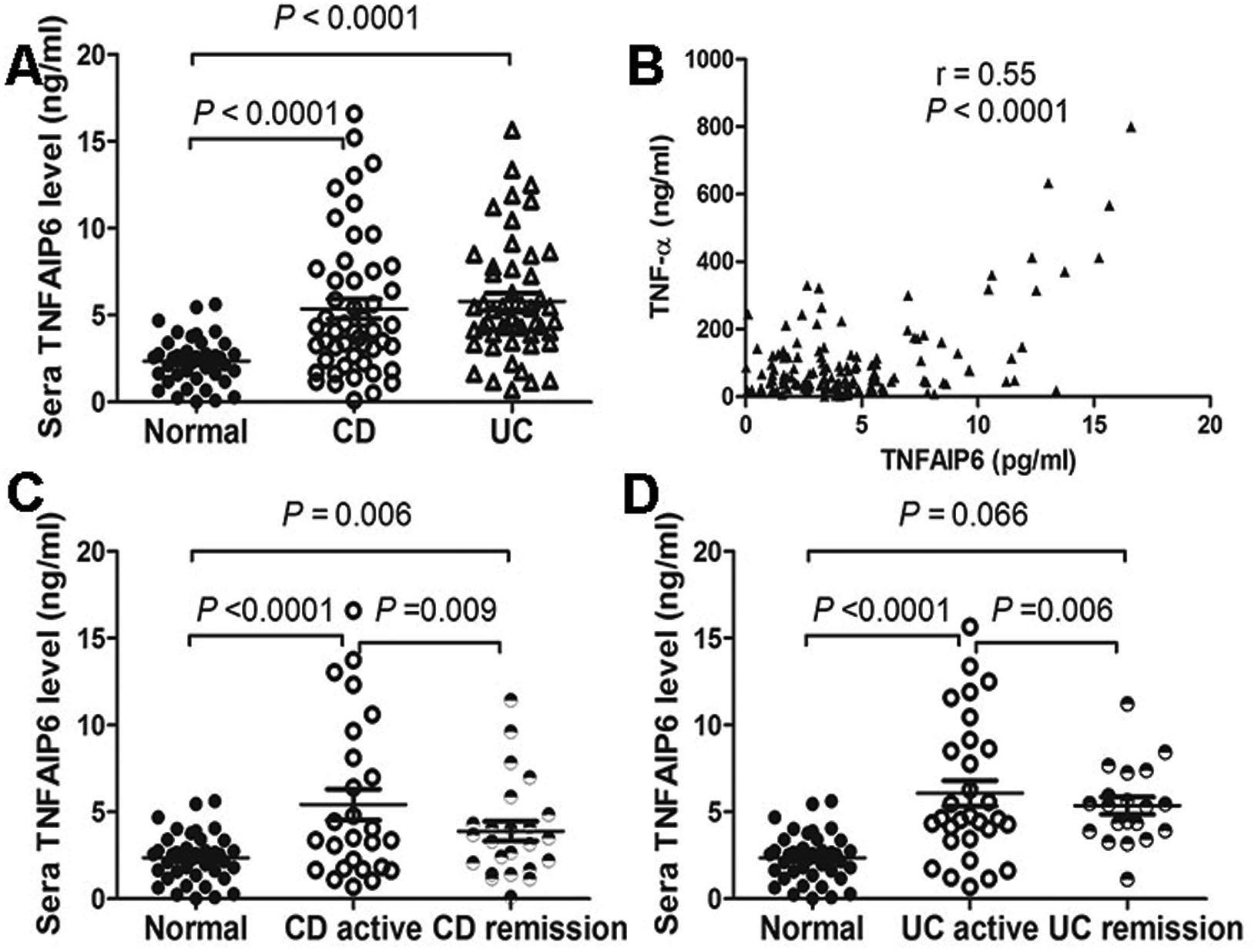 Figure 1. TNFAIP6 and CRP are correlated with disease activity in IBD.
Conclusion
This study identified that TNFAIP6 was increased in both inflamed colon tissue and serum samples of IBD patients. Serum TNFAIP6 may be a promising biomarker for evaluating the disease activity of IBD.