N21 The interpretation of thiopurine metabolites in clinical practice: IBD nurses experience in three North West England NHS trusts
R. Campbell*1, E. Nelson2, S. Kari2, J. Hocking3, T. Hickey3
1Stockport Foundation NHS Trust, Gastroenterology, Stockport, UK, 2Macclesfield District General Hospital, Gastroenterology, Macclesfield, UK, 3Royal Blackburn Hospital, Gastroenterology, Blackburn, UK
Background
Thiopurine metabolite testing in clinical practice has become more accessible in the UK with interpretation of results being determined by a wider health professional cohort.1 It is important for Primary Care to understand the rationale behind its use. The aim of the study was to examine how effective the interpretation of the results were by investigating the outcomes taken in three NHS trusts in the North West of England.
Methods
A retrospective multi-centre study was conducted to examine the aspects of current existing interpretation and if the use of therapeutic drug monitoring could be improved in each of the participating NHS trusts.
Primary medication 2.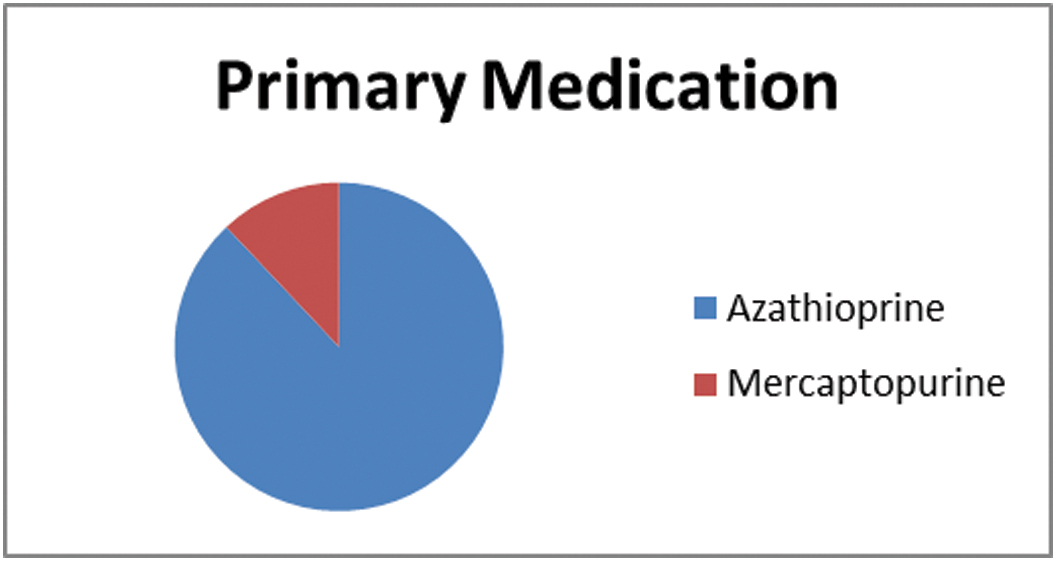 Supplementary medication 3.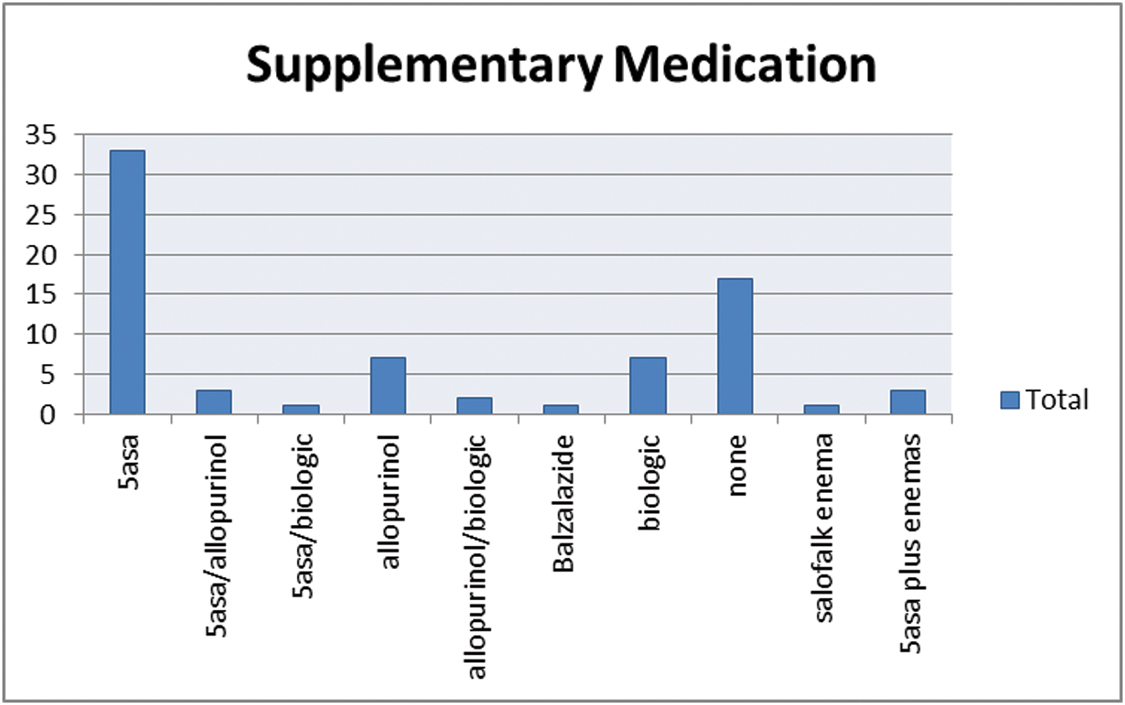 Results
Twenty-five patients from each of the three participating trusts (N = 75) were entered into the study. There were more males than females (M = 55%, F = 45%) with 61% being under the age of 45 years. Of these patients 88% were on Azathioprine vs. 12% on mercaptopurine with supplementary medication of 5asa preparations (44%) and existing allopurinol (17%) recorded, however 22% were on no other medication for their disease.
Dose optimisation.

Action taken.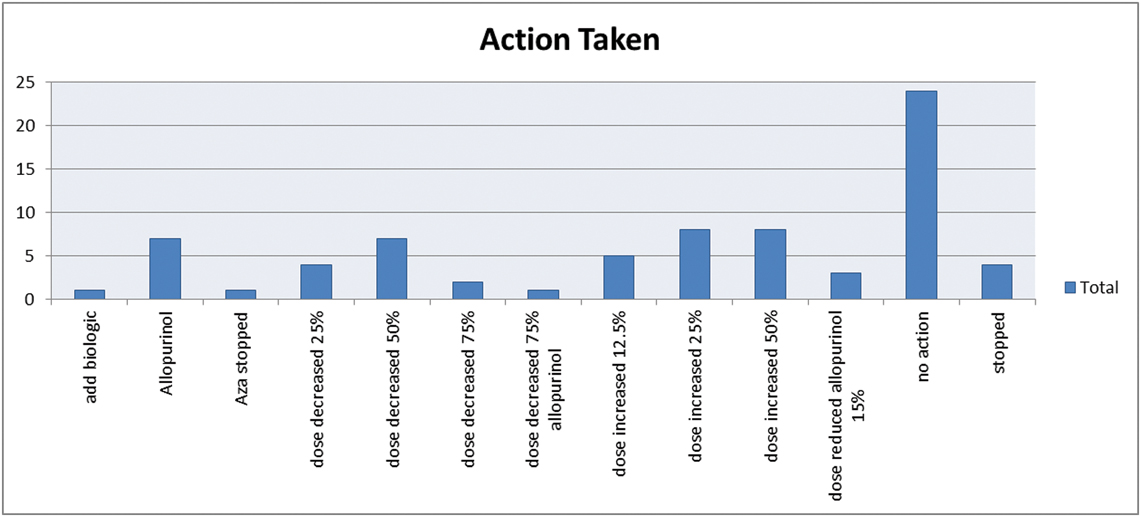 Conclusion
The majority of thiopurine metabolite blood tests were undertaken for dose optimisation purposes as part of routine monitoring for the drugs (AZA, 6MP). Fifty per cent of patients had their doses altered with 14% having Allopurinol added to their treatment plan and 32% had no action from having the blood test done. The use of faecal calprotectin as a supplementary biomarker was evident in 54% of the participants. The study highlighted the use of appropriate treatment paradigms, enabling the drugs full potential to be achieved prior to escalation to biologic therapies. Thiopurine metabolite testing alongside other biomarkers is an effective resource in managing patients on immunosuppressant therapies, with the use of Allopurinol enabling satisfactory outcomes.
Reference
1. A-Rahim YI, Farrell RJ. Overview of Azathioprine and Mercaptopurine use in inflammatory bowel disease. Wolters Kluwer. 2018 www.uptodate.com 1 September 2018.