P028 Telomere shortening and genetic anticipation in IBD
B. Truta*1, S. Brant1, M. Armani1, L. Datta1, T. Bayless1
1Johns Hopkins University, Baltimore, USA
Background
Genetic anticipation, a decrease in age of onset and increase in severity of symptoms in later generations, has been suspected in inflammatory bowel disease (IBD) families. But inability to find a biological explanation and the potential for ascertainment bias pushed away this possibility. Most recently, telomere shortening has been described as a mechanism to explain genetic anticipation in dyskeratosis congenital and Li-Fraumeni syndrome. We aimed to study telomere length in IBD families and hypothesised that genetic defects causing this disease would affect telomere maintenance resulting in shortened telomeres.
Methods
We investigated three IBD families with three successive generation of affected individuals by either Crohn's disease or ulcerative colitis. We analysed telomere length in DNA from peripheral blood leucocytes and granulocytes by flow cytometry and fluorescence in situ hybridisation (flow FISH).
Results
One Crohn's disease family and two mixed (ulcerative colitis and indeterminate colitis) families with three successive generations were included in the study. Then parent-child pairs were analysed. The average difference in the age of diagnosis between the two successive generations of IBD was 17 years. All affected members were Ashkenazi jewish. In the CD family, two siblings, the mother and the grandmother were also NODs mutation carrier; all CD patients had inflammatory ileocolonic disease. In one the other two families, the child and the grandfather had left sided colitis and the mother indeterminate colitis while in the other most of the affected members (son, mother, and uncle) had pancolitis except for the first generation who had indeterminate IBD.
In our study, the anticipation in the age of IBD onset observed in successive generations was not associated with telomere shortening. However, we recognise that these families were mixed and genetic anticipation is predominantly suspected in CD patients. However, the age of onset was significantly younger in successive generation respecting the definition of this phenomenon.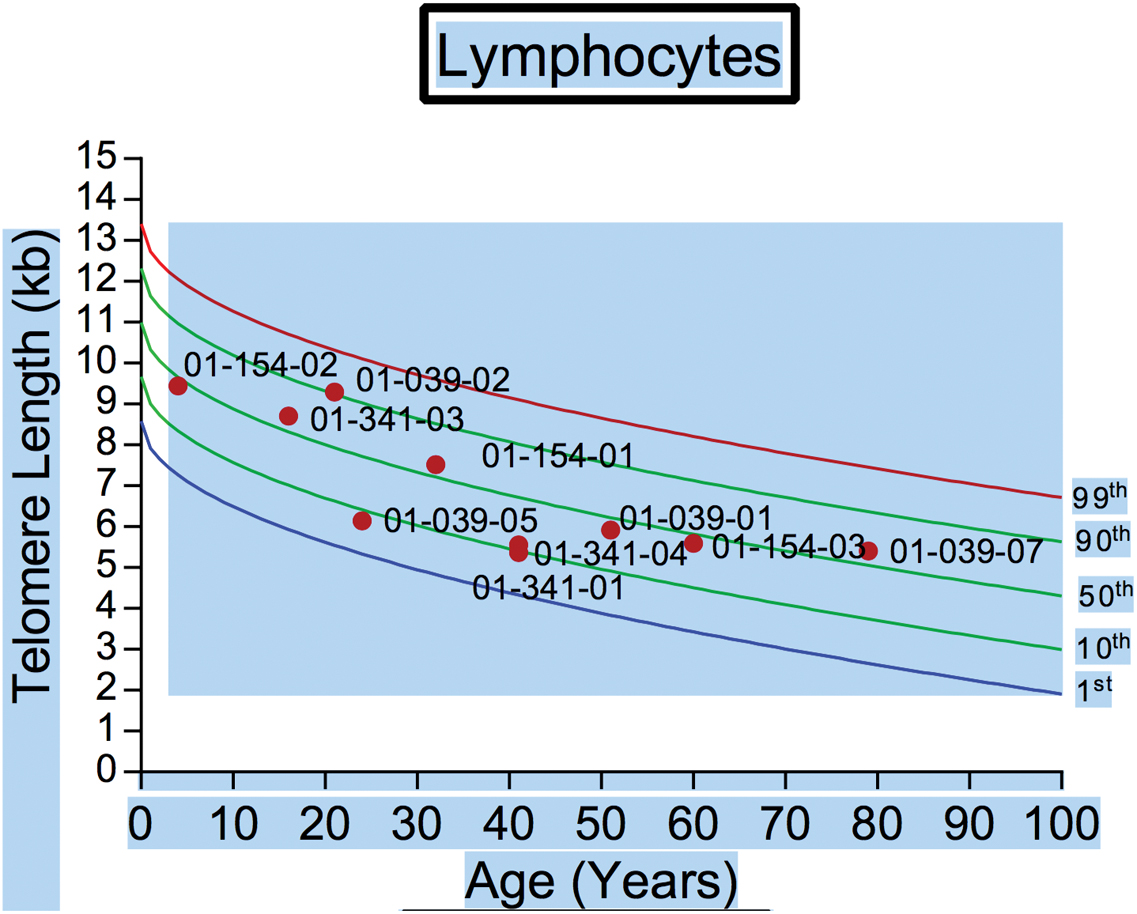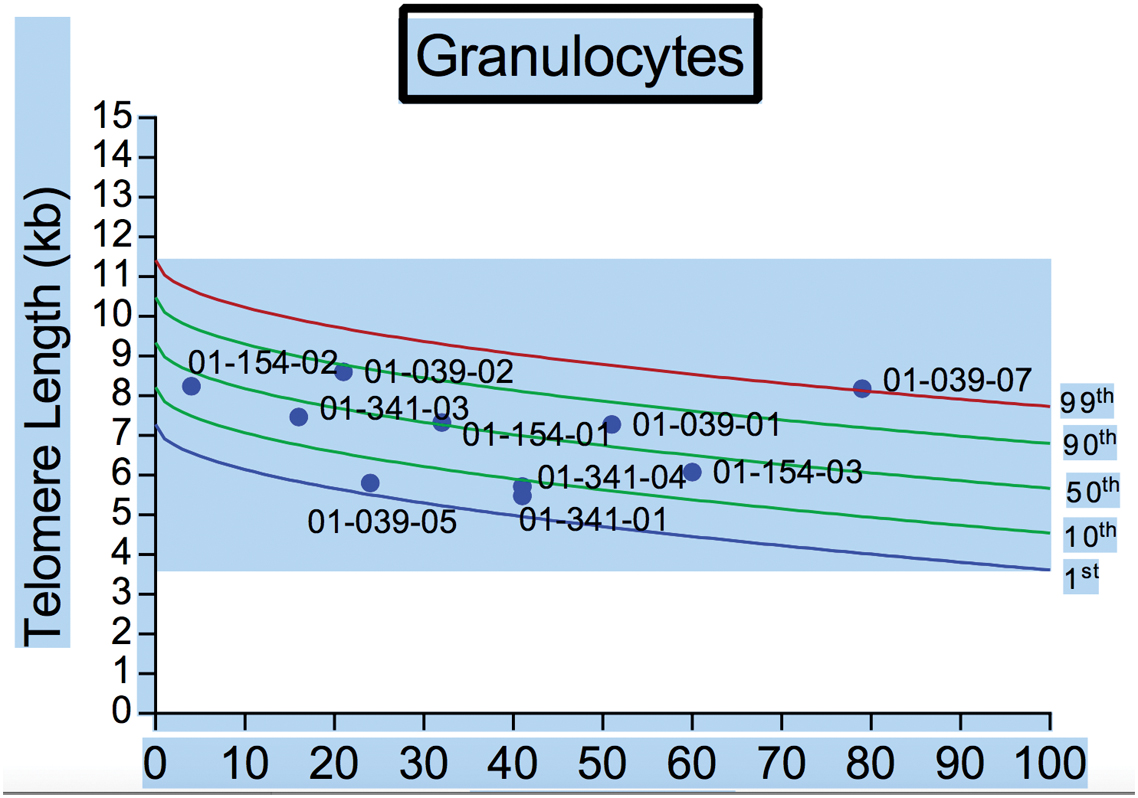 Conclusion
Telomere shortening is not associated with earlier age IBD onset in successive generations, suggesting that it might not be the mechanism of genetic anticipation in this polygenetic disease.