P575 Simple novel tacrolimus enemas are very effective in severe refractory proctitis
S. R. Fehily*1, F. C. Martin1, M. A. Kamm1,2
1St Vincent's Hospital, Gastroenterology, Melbourne, Australia, 2University of Melbourne, Melbourne, Australia
Background
Many patients with UC and Crohn's rectal disease do not respond to standard simple molecules or biologic therapies. Oral and suppository tacrolimus have been proven effective in randomised controlled trials, but are often poorly tolerated or complex to formulate. Tacrolimus is highly topically active in a short time, has minimal systemic toxicity when administered rectally, and is soluble in water; we have therefore tested a very simple tap-water based enema formulation.
Methods
Tacrolimus powder was emptied from standard 1 mg capsules into a 60 ml syringe, 60 ml warm tap water was added, and a catheter used to deliver the solution rectally. Data of all treated patients with IBD-related refractory proctitis were reviewed by two physicians (SRF, FCM) independent to the treating physician (MAK). with respect to clinical, biochemical and endoscopic response, and adverse reactions (ADRs) recorded.
Results
Patient characteristics: 17 patients [12 UC and 5 Crohn's disease, 9 female, median age 31 (IQR 26–38)] with refractory rectal disease were treated. Four patients had endoscopically impassable inflammatory strictures. All patients had failed immunosuppressive therapy, most had failed both a thiopurine (88%) and biologic therapy (71%). Treatment: Tacrolimus enemas for active disease were used in a dose of 1–4 mg, according to tolerance, followed by 1–3 mg three times weekly maintenance, for a median duration of 20 weeks (IQR 14–72). Most patients were maintained on concomitant immunosuppression.
| Corticosteroids | 2 (12%) |
| --- | --- |
| 5-ASA | 6 (35%) |
| Thiopurine | 14 (82%) |
| Biologic agent | 6 (35%) |
| Other | 4 (24%) |
Concomitant therapy with tacrolimus enemas.
Sixteen (94%) patients showed clinical and biochemical, and 79% endoscopic, improvement. In all four patients with strictures the inflammation resolved and the stricture became endoscopically passable without dilatation.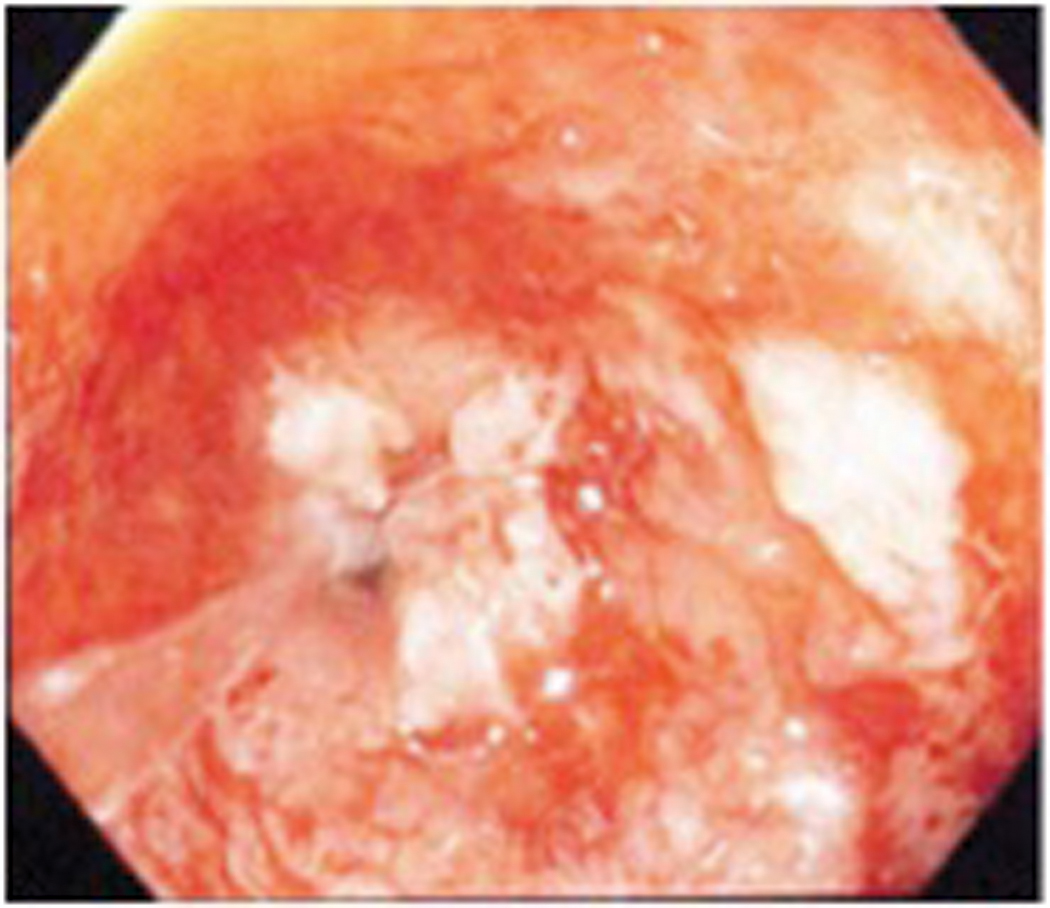 Distal end of a rectal stricture, with pin-hole lumen, in a patient who has failed immunosuppressive therapy. Prior to tacrolimus enema therapy.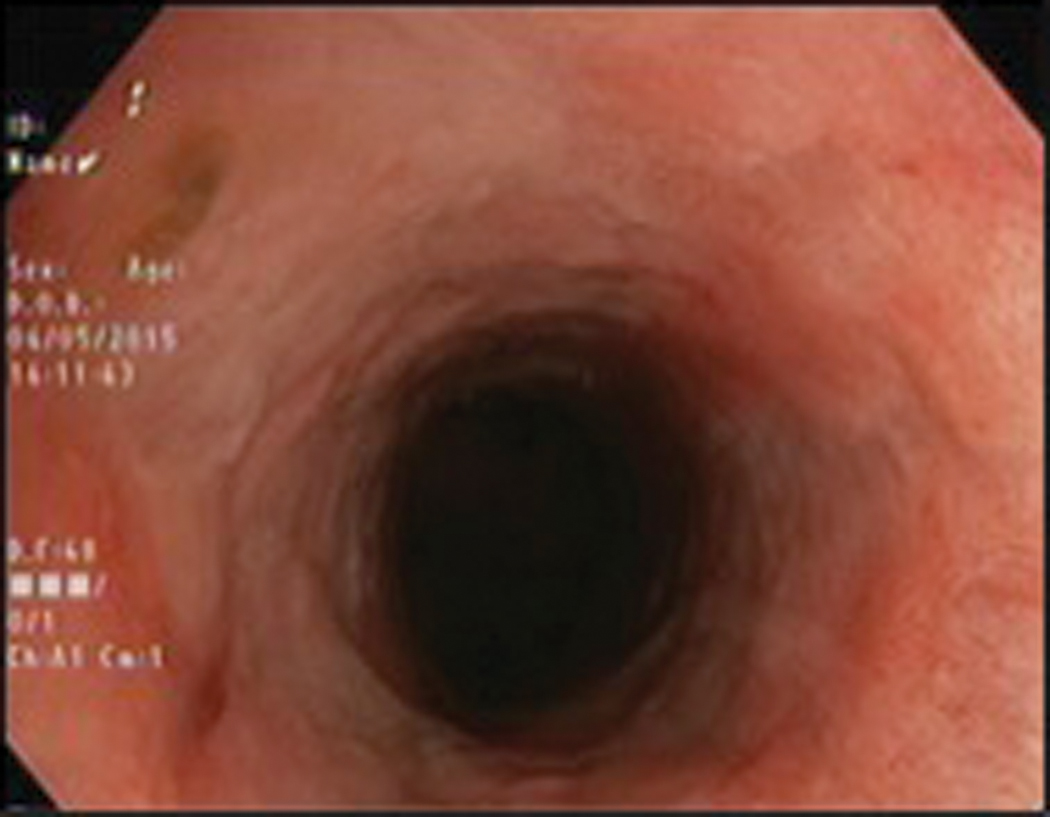 Mid stricture in the same patient after tacrolimus enema therapy. The inflammation has resolved and the stricture dilated to allow colonoscope passage.
Three (18%) patients had a flare of their disease while receiving tacrolimus therapy. 94% tolerated therapy well. No patient experienced major adverse events, 3 (18%) experienced minor ADRs including pruritus and nausea.
Conclusion
This novel tacrolimus formulation of water-based enemas is easy to prepare, very effective, well tolerated, and safe. Tacrolimus enemas should be included in the treatment armamentarium for refractory proctitis.