P632 Allogenic hPDMSCs gelatum in the treatment of perianal fistulas in patients with Crohn's disease
J. Tang*1, X. Wu1, X. Cao2, X. Gao1, P. Lan1
1The Sixth Affiliated Hospital of Sun Yat-sen University, Department of Colorectal Surgery, Guangzhou, China, 2Tianjin Medical University General Hospital, Tianjin Medical University, Department of Gastroenterology and Hepatology, Tianjin, China
Background
Perianal fistulas in patients with Crohn's disease (CD) are still lacking in effective management modalities and mesenchymal stem cell-based therapy emerges as an attractive candidate for the treatment for perianal fistulising CD. But how to maintain the MSC activity in fistula in convenient way remain to be settled. Therefore, this pilot study aimed to assess the efficacy and safety of allogenic human placenta-derived mesenchymal stem cells (hPDMSCs) gelatum for perianal fistulas in patients with CD.
Methods
Six consecutive patients with perianal fistulising CD were enrolled. The hPDMSCs gelatum containing 1 × 106 or 5 × 106 hPDMSCs per millilitre were administrated via intrafistular injection.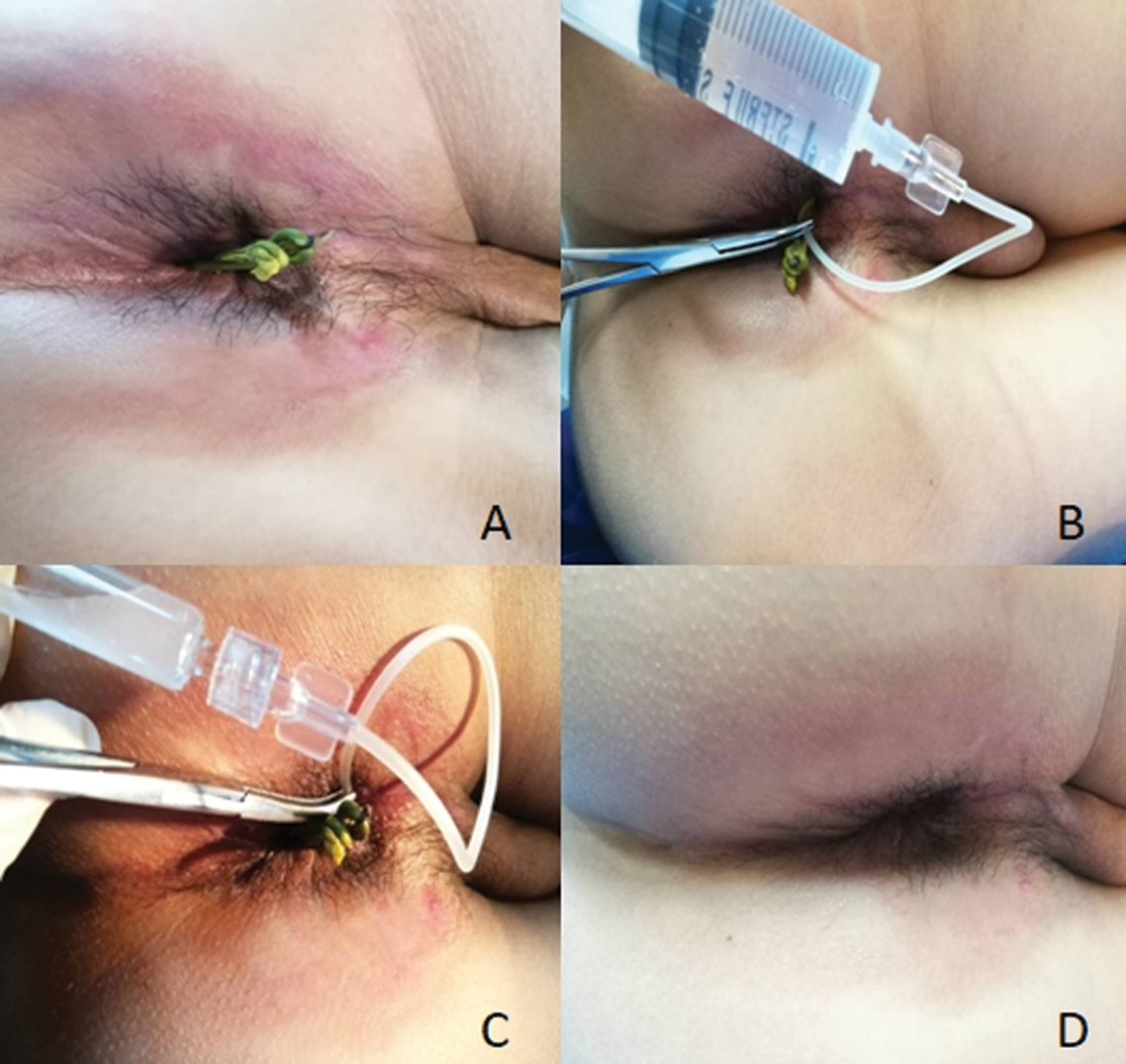 The four steps of Allogenic hPDMSCs gelatum administration:observe- flush fistula with NS –administrate MSCs -remove seton.
The primary outcome, fistula healing, was determined by physical examination 6, 12, and 24 weeks later; healing was defined as absence of discharge and less than 2 cm of fluid collection—the latter determined by magnetic resonance imaging at Week 12 and 24. All procedures were performed at the Sixth Affiliated Hospital of Sun Yat-sen University, Guangzhou, Guangdong, China, from March 2017 through January 2018.
Results
Allogenic hPDMSCs were successfully injected for all patients (n = 6). A total of nine fistulas were identified, with two patients having ≥2 fistulas. Three patients received 1 × 106 and 5 × 106 hPDMSCs per fistula, respectively. After hPDMSCs injection, 6/6, 4/6, and 4/6 patients completed the 6-week, 12-week and 24-week follow-up, respectively. At Week 6, fistula healing was observed for 4/9 fistulas in 3/6 patients. At Week 12, fistula healing was observed for 3/5 fistulas in 2/4 patients. At Week 24, fistula healing was observed for 4/5 fistulas in 3/4 patients.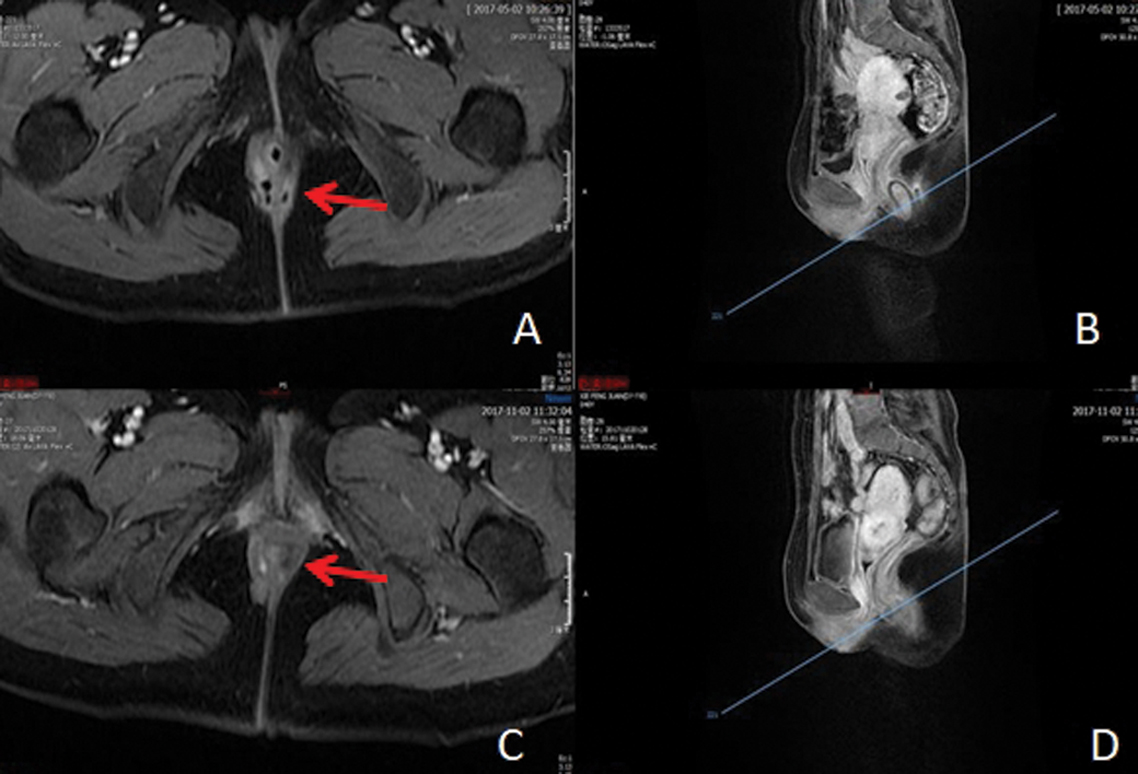 Pelvic MRI showed fistula closure in 24-week follow-up
No adverse events associated with hPDMSCs injection occurred.
Conclusion
Intrafistular administration of hPDMSCs gelatum seems to be a safe and effective treatment for perianal fistulas in patients with CD.