P795 Increasing trends in prevalence and treatment patterns of paediatric ulcerative colitis patients in the USA
T. Hunter*1, A. Naegeli1, Y. Dong1, C. Choong1, A. Larkin1, W. Komocsar1
1Eli Lilly and Company, Indianapolis, USA
Background
There has been much variation between epidemiological studies that report the prevalence of ulcerative colitis (UC) among children. This study aimed to analyse the annual diagnostic prevalence rates and treatment patterns of paediatric UC patients in the USA insured population from 2007 to 2017.
Methods
Trends in UC prevalence were calculated for the 11-year period covering January 1, 2007 to December 31, 2017. Paediatric (0–17 years old) UC patients were included in this retrospective analysis of medical and pharmacy claims data from the Truven Marketscan Commercial, Medicaid and Medicare-Supplemental Claims database. Prevalence was determined as having ≥1 UC diagnostic codes (ICD-9: 556.x; ICD-10:K51.x) within the calendar year. Patients with a Crohn's disease diagnosis (ICD9: 555.x; ICD-10: K50.x) were excluded. Prevalence rates in the database were determined and age- and gender-adjusted rates were projected to the U.S. Trends in treatment patterns were also analysed.
Results
The paediatric UC prevalence increased from 0.02% to 0.04% from 2007 to 2017. The mean age between 2007 and 2017 ranged from 12.29-13.86 years. Consistently throughout the years, approximately half of the paediatric UC patients were male. Rates of use of biologics and corticosteroids increased, while rates of immunomodulators, and opioids decreased. Rates of immunomodulators remained stable (Figure 1).
Table 1. Characteristics of paediatric patients with ulcerative colitis (2017)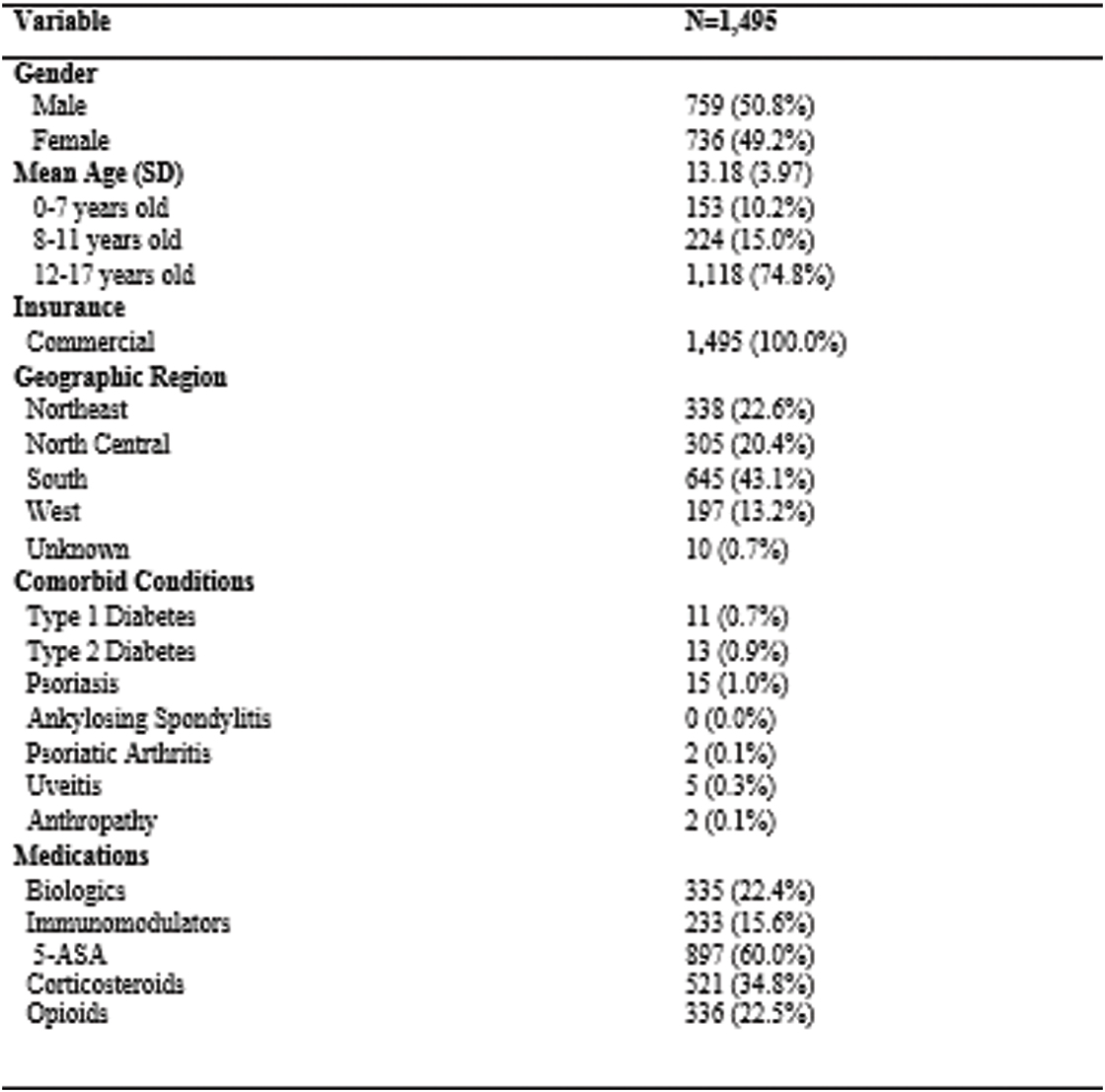 Figure 1. Trends in treatment patterns among paediatric UC patients, 2007–2017.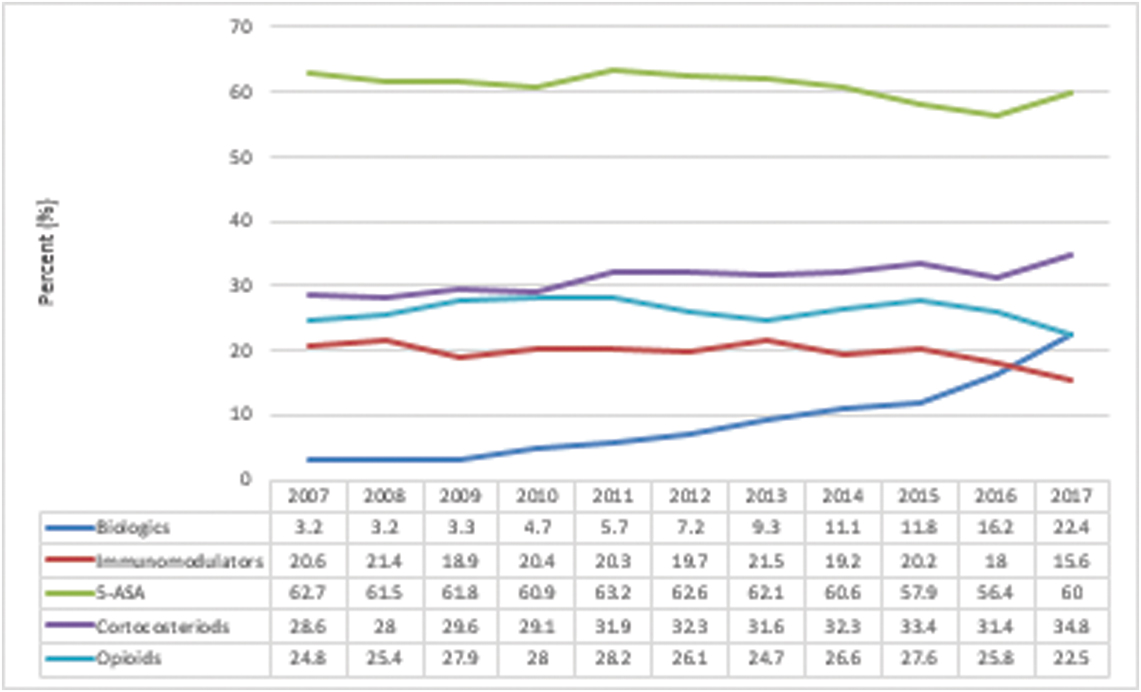 Conclusion
The prevalence of UC diagnosis codes among paediatric patients increased between 2007 and 2017, and is projected to affect nearly 29,500 U.S. children in 2017.