COllaborative Network For Exceptionally Rare case reports (ECCO CONFER)
Uri Kopylov, Head of CONFER Steering Committee and ClinCom Member

Uri Kopylov
© ECCO

Call for similar cases now open!
Rare manifestations of Inflammatory Bowel Diseases (IBD) and rare adverse effects of IBD medications are significantly underreported in the current literature. Case reports are becoming increasingly difficult to publish, and the motivation to publish them is diminishing. Moreover, accumulation of data from such reports usually does not result in a better understanding of these events. In the last five years, ECCO has created a project that aims to shed light on rare disease manifestations and treatment-related events.
The ECCO COllaborative Network For Exceptionally Rare case reports (CONFER) is an initiative to identify, assemble and report together rare IBD cases of clinical relevance that are otherwise seldom reported. By pooling the resources of the many members and supporters of ECCO, it is possible to assemble large series of rare cases that display similarities and to issue joint reports on them, thereby advancing our knowledge.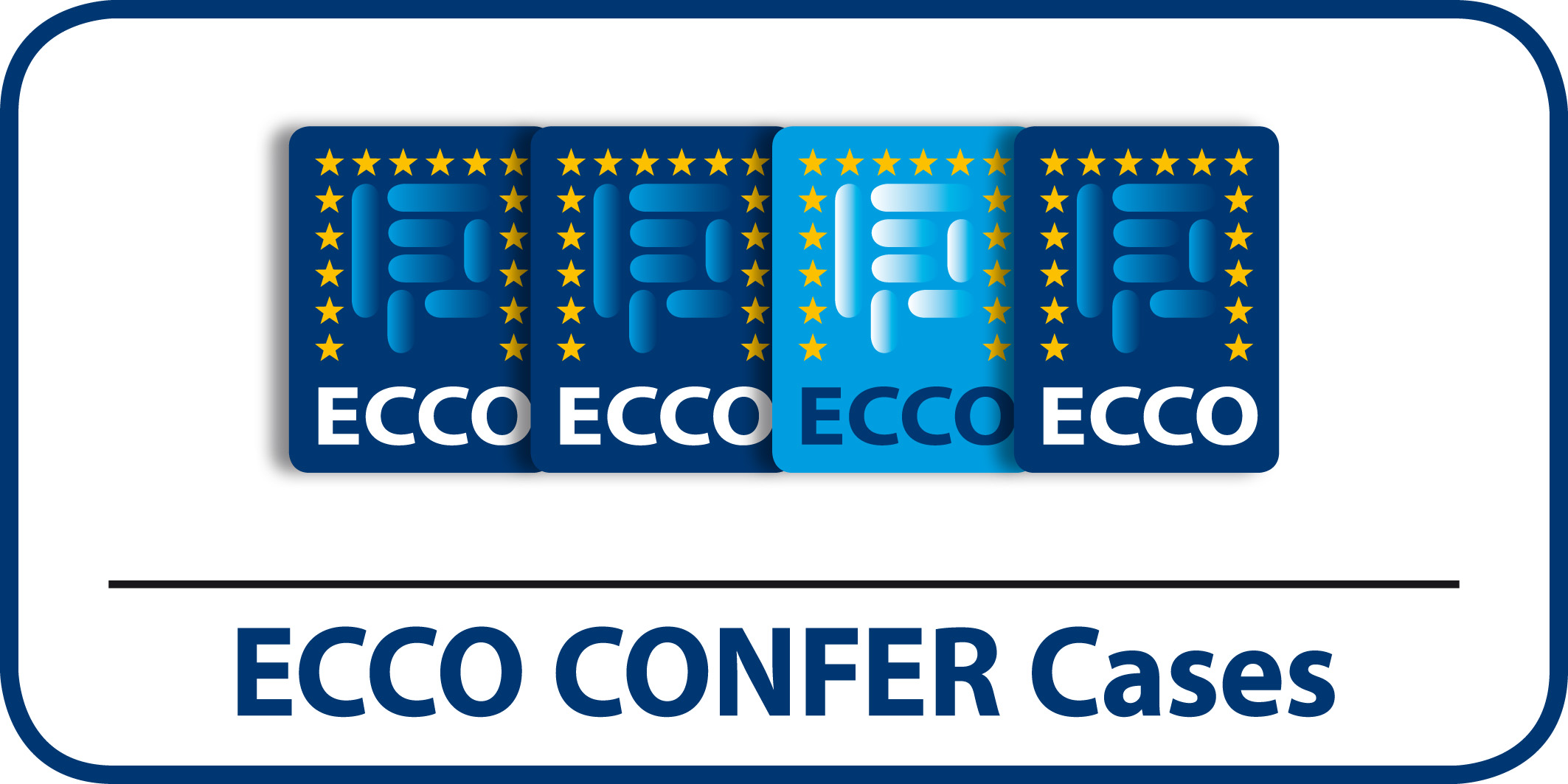 The ECCO-CONFER Taskforce issues periodic calls to the IBD Community to suggest rare cases worthy of expansion into a large case series. The cases are graded anonymously by the CONFER Steering Committee, taking into account feasibility, scientific interest, potential number of cases and additional value in relation to the existing literature. The top scoring two to four cases are developed by the suggesting investigator (PI) and a member of the CONFER Steering Committee. A call for similar cases is issued to all Members of the ECCO Community. Anyone with suitable cases is invited to contribute to the case series. All contributing investigators are included in the author list as co-authors.
To date, the CONFER initiative has yielded four manuscripts, all published in the Journal of Crohn's and Colitis (JCC), covering such diverse topics as cerebrovascular events in IBD, Cogan syndrome, optic neuritis and genital granulomatosis in IBD.
The following cases were selected for the 5th round of the CONFER cases:
• Case 1: Extranodal intestinal lymphoma in IBD
• Case 2: Orofacial granulomatosis in Crohn's Disease
• Case 3: New-onset spondyloarthropathy in IBD patients treated with vedolizumab
• Case 4: Central nervous system vasculitis in IBD
If you have encountered similar cases, please report to the ECCO Office (This email address is being protected from spambots. You need JavaScript enabled to view it.) by May 6, 2019. If a sufficient number of cases is reported, an electronic case report form (CRF) will be developed by the primary investigator and distributed to the collaborators for data collection.
We are counting on your support and collaboration!
The ECCO CONFER Steering Committee:
Uri Kopylov (Israel)
Pierre Ellul (Malta)
Konstantinos Karminis (Greece)
Shaji Sebastian (United Kingdom)