COllaborative Network For Exceptionally Rare case reports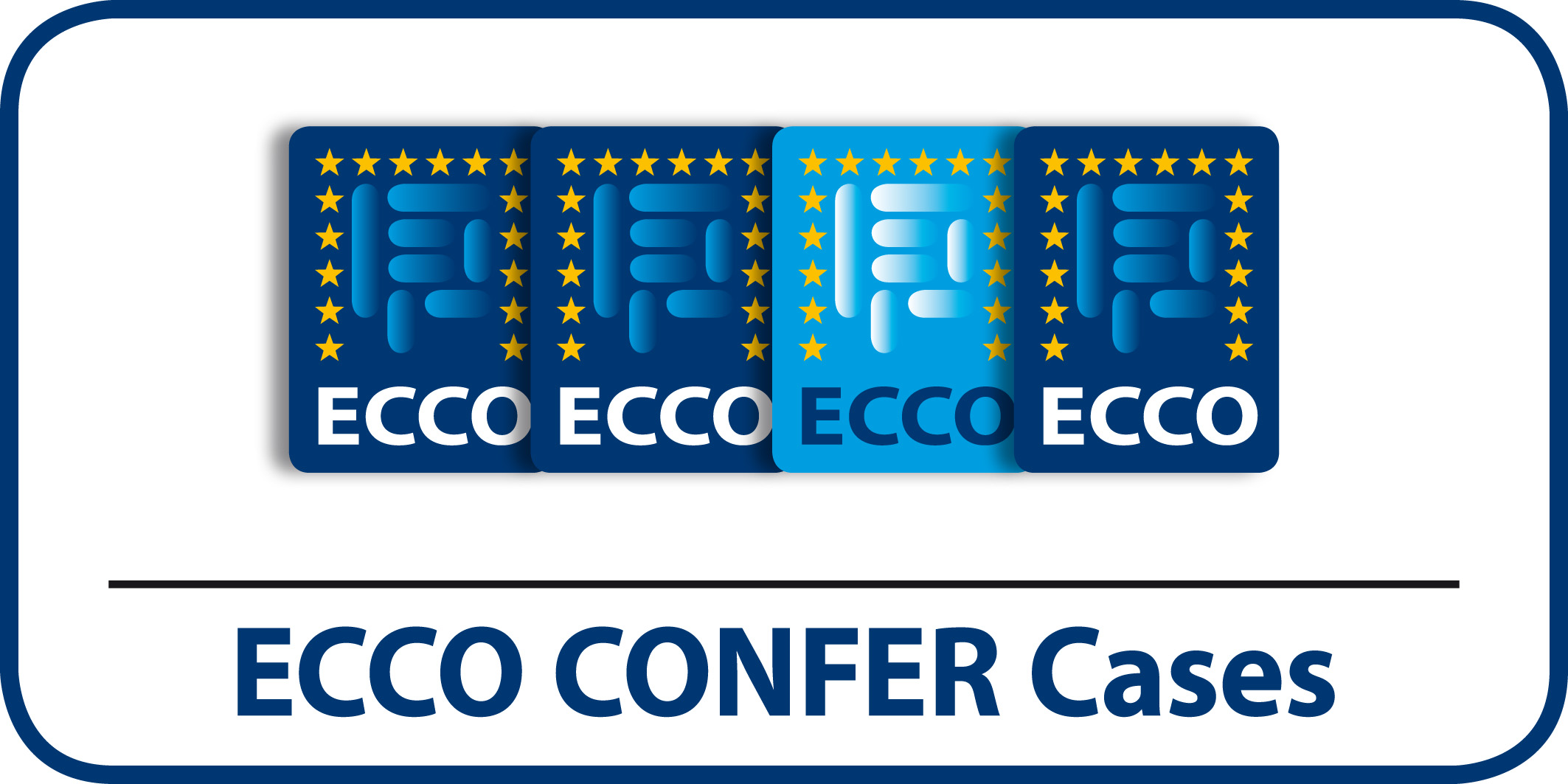 ECCO CONFER Cases Round 4: Call for similar cases
Deadline: June 29, 2018
Topics:

Drug Induced liver injury (DILI) with biologics
IBD and eosinophilic gastroenteritis (overlap cases)
Esophageal Crohn's Disease
Upper and lower extremities paresthesias under anti-TNFa therapy

CONFER Round 4: Call for similar cases
Deadline extended - Round 3 - Case 1 and Case 3
Call for similar cases Round 3, Case 1: Pneumocystis jiroveci pneumonia in IBD patients treated with any type of immunomodulator(s) - deadline extended: June 29, 2018
Call for similar cases Round 3, Case 3: Inflammatory cutaneous lesions in IBD treated with ustekinumab and vedolizumab – deadline extended: June 29, 2018
If you or anyone in your team have encountered similar case/s and will be interested to contribute them to an ECCO case-series, please simply reply to the ECCO Office (This email address is being protected from spambots. You need JavaScript enabled to view it.) indicating:
your name/institution
which case can you contribute to
how many such similar cases you can report
IRB Approval for ECCO CONFER Cases

IRB Approval for ECCO CONFER Cases
About
Unique and extraordinary clinical cases are generally reported in the form of a single case report or a small series, making it hard to derive clinical conclusions on modes of presentation, diagnosis, and treatment.
What is ECCO CONFER Cases?
ECCO CONFER Cases is an initiative to continuously identify, assemble, and report rare IBD cases of clinical relevance. By joining forces of the many members and supporters of ECCO, a joint report of all similar such cases can result in a large case series that will advance our knowledge on these uncommon patients.
How it operates
A call will be made once a year to all ECCO Members to propose CONFER case projects. Cases should correspond to 4 main themes of interest:
Rare infections
Uncommon drug beneficial effects or side-effects
Rare IBD manifestations
Infrequent disease associations (neoplastic, infectious etc.)
Two to four cases will be selected by the CONFER steering committee.
The proposing investigator will act as PI and develop his/her case into a CONFER case project with the steering committee.
A call will then be made to all ECCO Members and affiliates who have encountered a similar case to contribute their case to the CONFER case series.
All received cases will be joined into a case series by a PI and prepared for publication.
3 manuscripts from Round 1 and 1 manuscript from Round 2 have already been published/accepted for publication in JCC and 1 manuscript from phase 3 is currently in the process of being drafted! Further information will be available in due time...
Steering committee
ECCO CONFER is managed by a four-member steering committee. The current steering committee is composed of:
Uri Kopylov (Israel)
Gionata Fiorino (Italy)
Konstantinos Karmiris (Greece)
Shaji Sebastian (United Kingdom)
The steering committee's term will be 2 years, after which a new 4 member team will be elected by SciCom.
Publication and authorship
All contributing investigators will be acknowledged as collaborating authors, and the 10 who contributed most patients will be acknowledged as co-authors. When equal contributions occur, authorship status will be determined by temporal precedence in case contribution. The PI and the steering committee member who developed each case project and its publication will be the first and last author, respectively.
As per an ECCO Governing Board decision, submission to JCC would take precedence, unless a very high impact journal is deemed appropriate for publication.