What's new at the ECCO Booth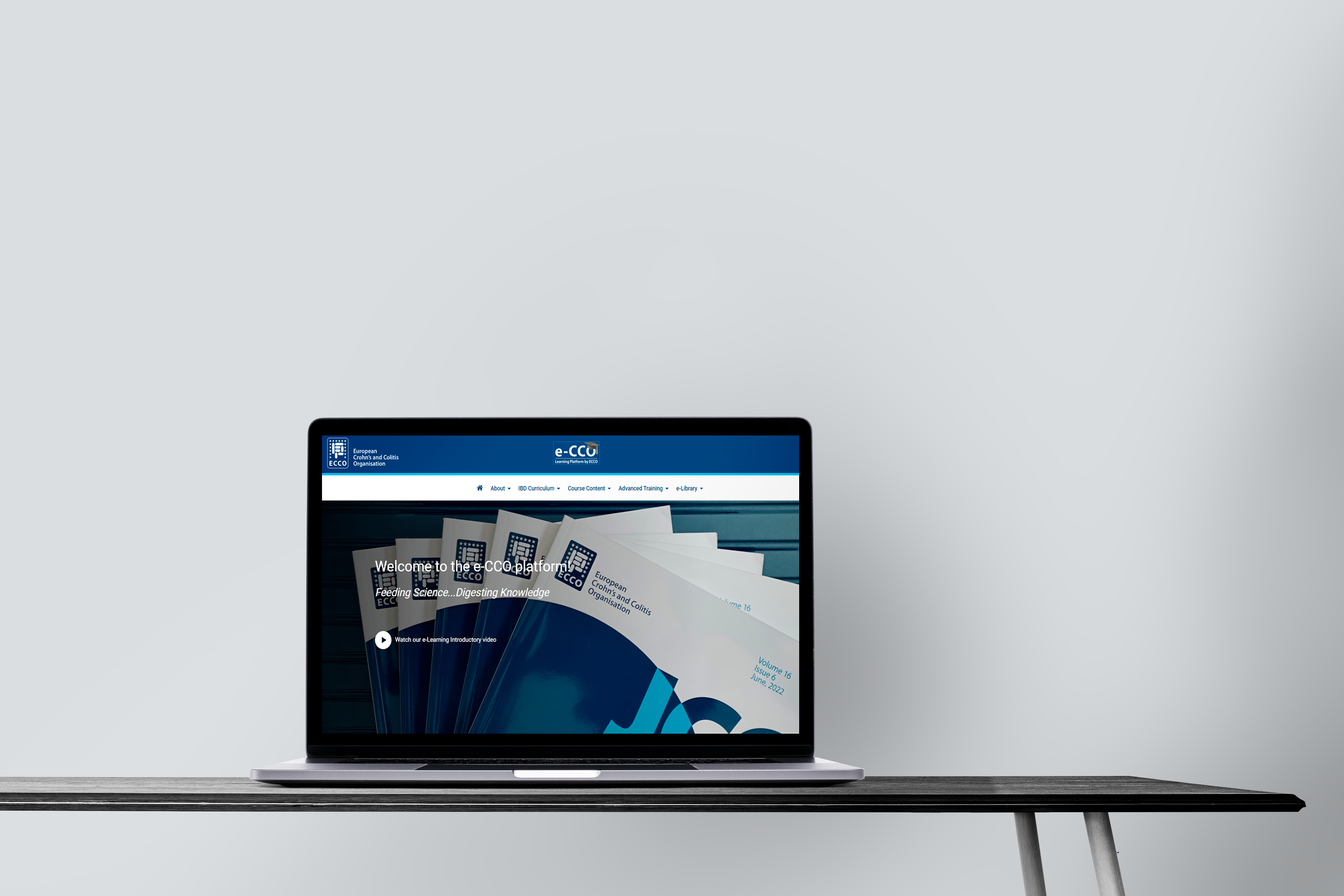 e-Terminals
Discover the ECCO Initiatives listed below at one of the computer terminals at the ECCO Booth. The ECCO Office Team onsite will gladly assist you and answer your questions.
Advanced Training Programme - Endoscopy


Anonline training encompassing theoretical and practical notions to standardise the assessment of IBD colonic lesions


Nurse IBD Curriculum
Aims to create a structured e-Learning education programme for IBD Nurses by building on the original IBD Curriculum and adapting it to Nurses and connect it with the N-ECCO Consensus Statements


IBD Communication Toolbox
Brand new series of podcasts where you can listen to how IBD experts handle questions that are commonly asked by patients


Skills Videos
Videos covering advanced topics and providing practical tips and tricks on performing IBD related procedures


Fellowships, Grants and Travel Awards
ECCO Fellowships, Grants and Travel Awards are available to encourage young physicians in their career and to promote innovative scientific research in IBD in Europe


UR-CARE


The United Registries for Clinical Assessment and Research (UR-CARE) platform is an online international registry capturing IBD patients' records in an easy and comprehensive way. UR-CARE is designed for daily clinical practice and research studies and is available to study groups as well as to individual centres. 




E-QUALITY
The E-QUALITY project is an initiative of the European Crohn's and Colitis Organisation to improve the quality of care of patients living with IBD


The Reviewers of ECCO
See the reviewers of ECCO for 2022


Journal of Crohn's and Colitis (JCC)
JCC

is concerned with the dissemination of knowledge on clinical, basic science and innovative methods related to inflammatory bowel diseases. The journal publishes original articles, review papers, editorials, leading articles, viewpoints, case reports, innovative methods and letters to the editor.