ECCO Office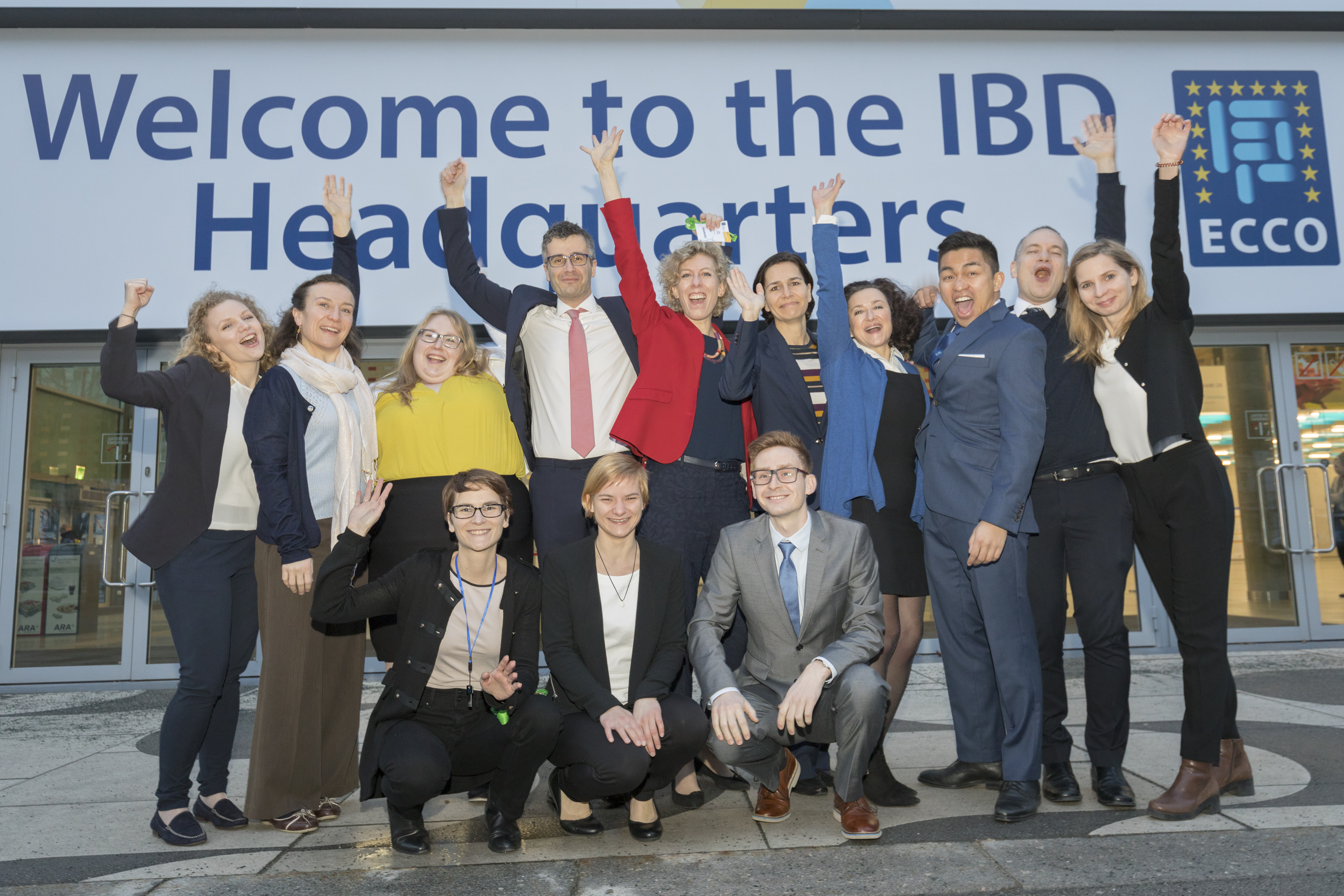 From left to right: (Top row) Lisa, Julia, Lindley, Julian, Nicole, Gabriele, Karine, Marson, Daniel, Anja
(Bottom row) Eloise, Beate, Julian

The ECCO Office is headquartered in Vienna, Austria, providing day-to-day support to its members and committees, and securing the seamless planning and organisation of the annual ECCO Congress and educational events. The team at the ECCO Office is a dynamic, very international and highly motivated group of people, who are passionate to join forces together with the physicians and healthcare professionals of ECCO.
How to contact the ECCO Office Team:
European Crohn's and Colitis Organisation - ECCO
Ungargasse 6/13, A-1030 Vienna, Austria
Tel: +43-(0)1-710 2242-0
Fax: +43-(0)1-710 2242-001
Association Department: This email address is being protected from spambots. You need JavaScript enabled to view it.
Congress & Registration Department: This email address is being protected from spambots. You need JavaScript enabled to view it.
ECCO is hiring!
---
NICOLE EICHINGER
Executive Director / COO

Tel.:+43 1 710 22 42-10
This email address is being protected from spambots. You need JavaScript enabled to view it.
JULIA GABRIEL
ECCO Senior Management

Tel.:+43 1 710 22 42-13
This email address is being protected from spambots. You need JavaScript enabled to view it.