Letter of Invitation
Laurent Peyrin-Biroulet, ECCO President 2020-2023
Dear ECCO IBD Community,                             
Dear ECCO Friends,

As you know, we were aiming to organise the ECCO Congress on February 16–19, 2022 in Vienna as the first physical international IBD conference since ECCO 2020.
    
The pandemic situation has unfortunately aggravated due to the Omicron variant, and despite the strong desire for a physical reunion of the ECCO family, we decided to change to a fully virtual congress. The date of the educational and the scientific programme remains unchanged.

We believe that this decision is the right one considering the health and safety of delegates, speakers, industry representatives and staff members.

The long-lasting pandemic means increased workload and high pressure for the hospitals where our speakers and delegates are employed. With changing to a virtual format, it will be possible for all interested IBD experts to participate at ECCO´22 without worries about travel difficulties and the risk of an infection.

The goal of the congress is to provide a cutting-edge programme with the newest insights in the world of IBD, keeping in mind the interest of the patients and we are convinced that in these circumstances this goal can be safeguarded only with a virtual congress.

The virtual experience of ECCO´22

You are most probably familiar with the Virtual Congress Platform we have introduced for ECCO´21 Virtual. The same platform will be used for ECCO´22 with updated design and some minor adaptations.

All talks of the Educational Programme and the Scientific Programme will be live transmitted with the possibility to ask questions and both will be recorded for on-demand viewing. The posters will be featured at the e-poster section and the virtual ECCO Booth will provide updates about ECCO initiatives. Pharmaceutical companies can decide to be present at the virtual exhibition.

The platform will be accessible 24/7 and it will remain available until the end of May. Until then all registered delegates can access the content of the platform, watch the sessions on-demand and visit the e-Poster and industry exhibition.

In conclusion, we thank you for your understanding for the adaptation of the congress format.

We look forward to welcome you virtually at ECCO´22.

Yours sincerely,
Laurent Peyrin-Biroulet
ECCO President 2020-2023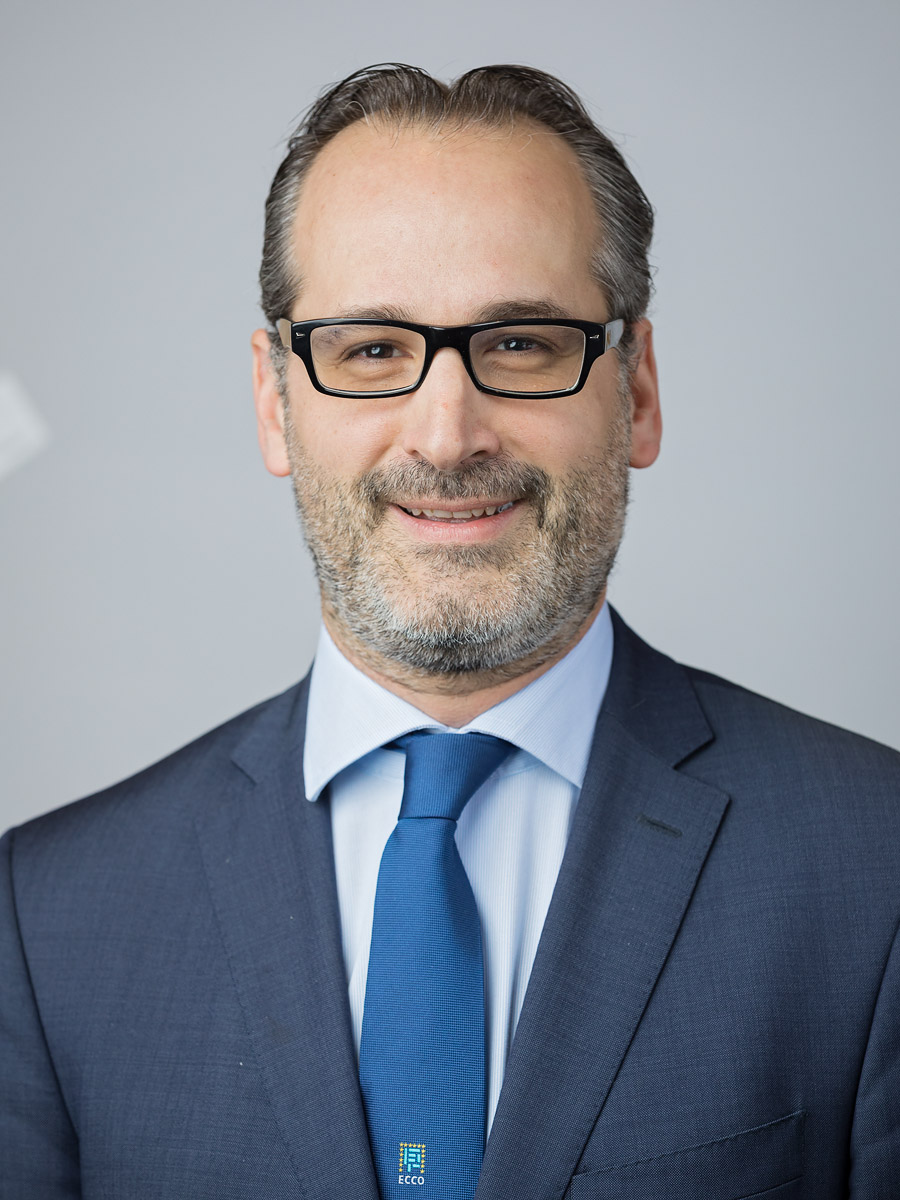 ----------------------------------------------------------------------------------------------------------------------------------
Dear ECCO IBD Community,
Dear Friends,
I gladly invite you to the 17th Congress of ECCO, which will be a physical congress after more than one year of virtual meetings, taking place in Vienna from February 16-19, 2022. During which we aim to catch up festively with the celebration of ECCO's 20th anniversary. 
Inspired by the ECCO'22 theme of "Navigating the Oceans of IBD", the Scientific Programme will certainly allow you to dive into a cutting-edge programme providing newest insights in the world of IBD.
This programme will include sessions on telemedicine, modern mentoring of IBD, COVID-19 and non-COVID-19 infections and much more. Top specialists will provide new insights into the real burden of IBD, the Optimal management of disease complications, the best way to monitor our patients and present the ultimate therapeutic goals. The Basic Science Session: from basic science to practical approach will discuss the implementation of recent findings into hands-on practice.
Additionally, the Scientific Programme will be live streamed and available on-demand on our virtual platform once the congress is over.
In well-established tradition, you can also register for a broad range of educational activities which address the multi-disciplinary IBD community with over 16 courses and guarantee a great F2F learning experience for its participants.
 We cannot wait to meet you all in person again in Vienna at the world's biggest Congress for IBD- the ECCO Congress.
Do not wait and check out the ECCO 2022 Congress website and register on time to secure your seat for our educational activities!
Yours sincerely,
Laurent Peyrin-Biroulet
ECCO President 2020-2023