52nd ECCO Educational Workshop in Kaunas, Lithuania
Antonio López Sanromán, EduCom Member
September 15, 2017
The ECCO Workshop in Lithuania was organised in the quiet and beautiful city of Kaunas. Philip Hendy, from London, and Antonio López-Sanromán, from Madrid and an EduCom Officer, joined the local faculty (Limas Kupcinkas, Gediminas Giudelis and Laimas Jonaitis).
The workshop was attended by 53 gastroenterologists from all over Lithuania and their Estonian colleagues. The organisation was perfect, and the sessions were followed with great interest and participation. The local organisers had chosen different clinical cases for discussion, always trying to select those likely to be of more interest to the attendees. A strong focus was the influence of IBD on pregnancy. IBD care is concentrated in a few centres in Lithuania, and it was important to give other colleagues a review of fundamental clinical situations in the care of IBD patients, such as new-onset Crohn's Disease, fistulising Crohn's Disease, moderate Ulcerative Colitis and the management of adverse effects and infectious complications.
The workshop was very well evaluated by attendees, which surely gives us more reasons to keep organising these activities all over Europe and in some other locations.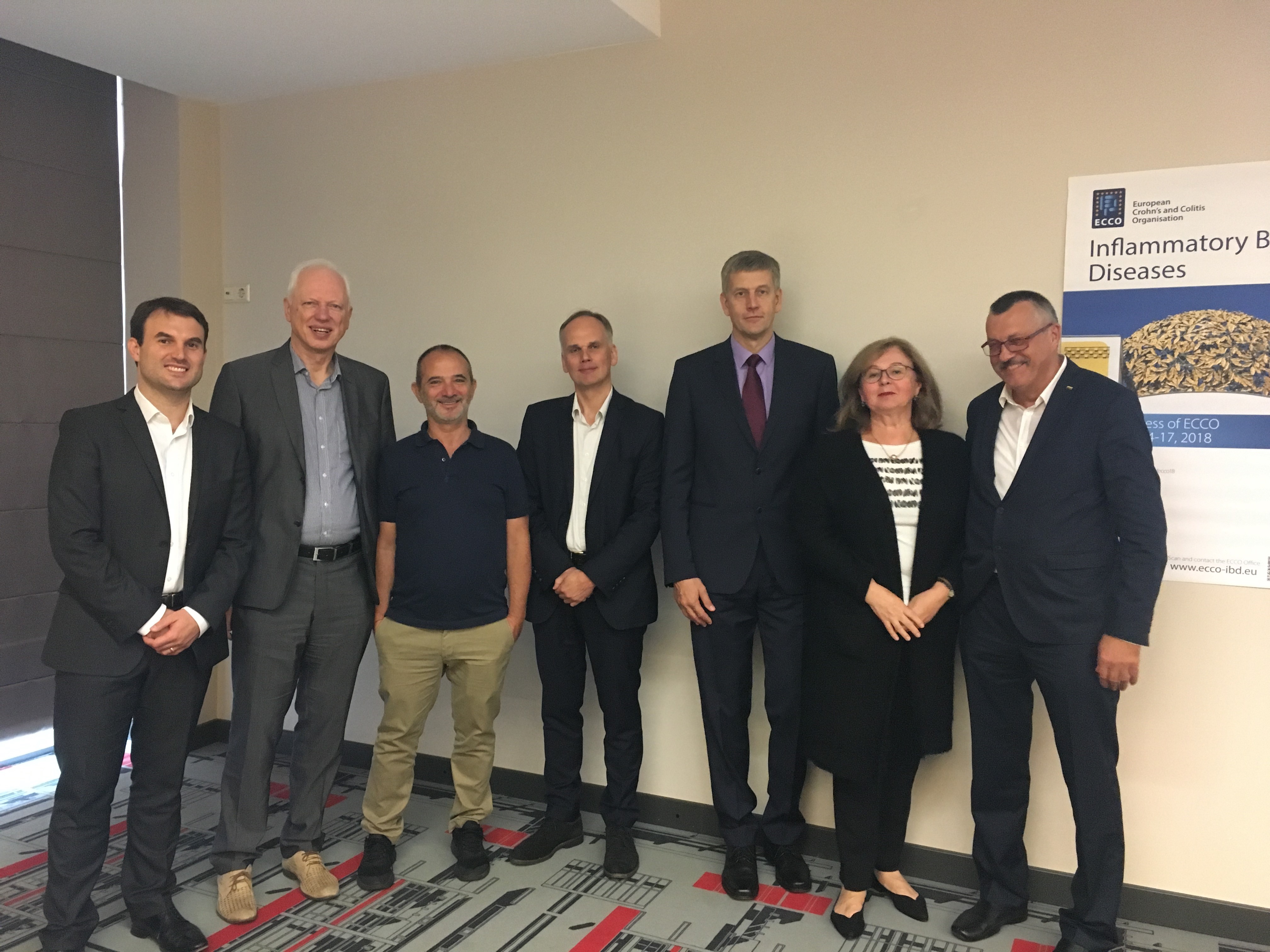 Speakers at the 52nd ECCO Educational Workshop in Kaunas © ECCO