Y-ECCO Interview Corner: Nicole Eichinger
Robin Dart, Y-ECCO Member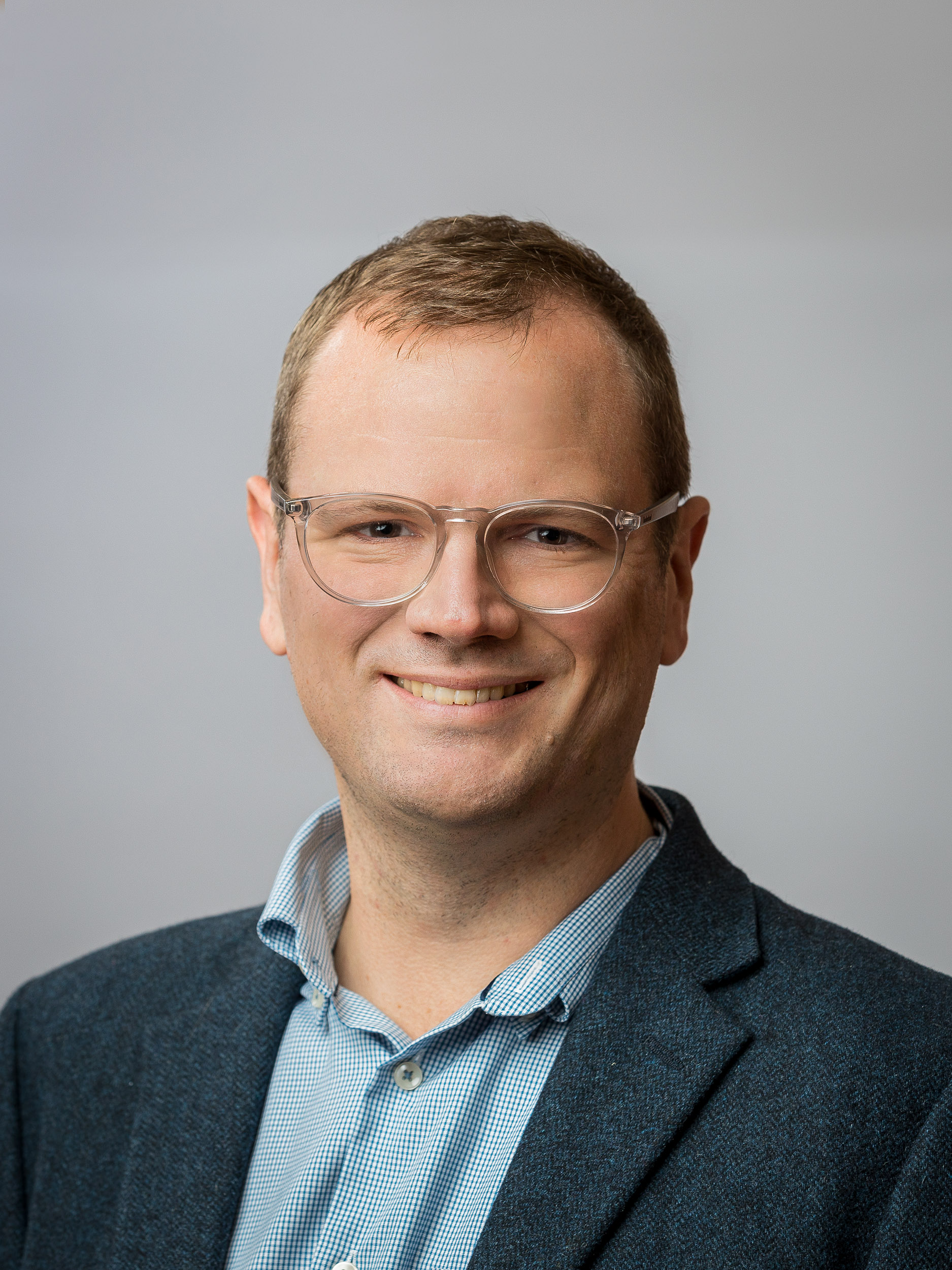 Robin Dart
© ECCO

ECCO is an ever-expanding organisation with educational activities which extend throughout the year. For this ECCO News I spoke with Nicole Eichinger, the Executive Director of ECCO, to find out a bit more about her and how the ECCO Team work behind the scenes to keep this vital organisation running as smoothly as it does.
Tell us a little bit about yourself.
I was born in and spent the first years of my childhood in Canada, then was raised in the beautiful countryside of Austria. Being able to experience an adventurous childhood with wildlife and nature, I was privileged that my parents sent me on summer trips to family friends abroad at the early age of 13 to start exploring the beauty and diversity of cultures and countries. I pursued studies in international management and then political science, and was also able to study and work abroad. I am sincerely grateful to my parents for having taught me the values and true principles of life – all this equipped me with a very good package of skills that I am able to apply in my current position with ECCO.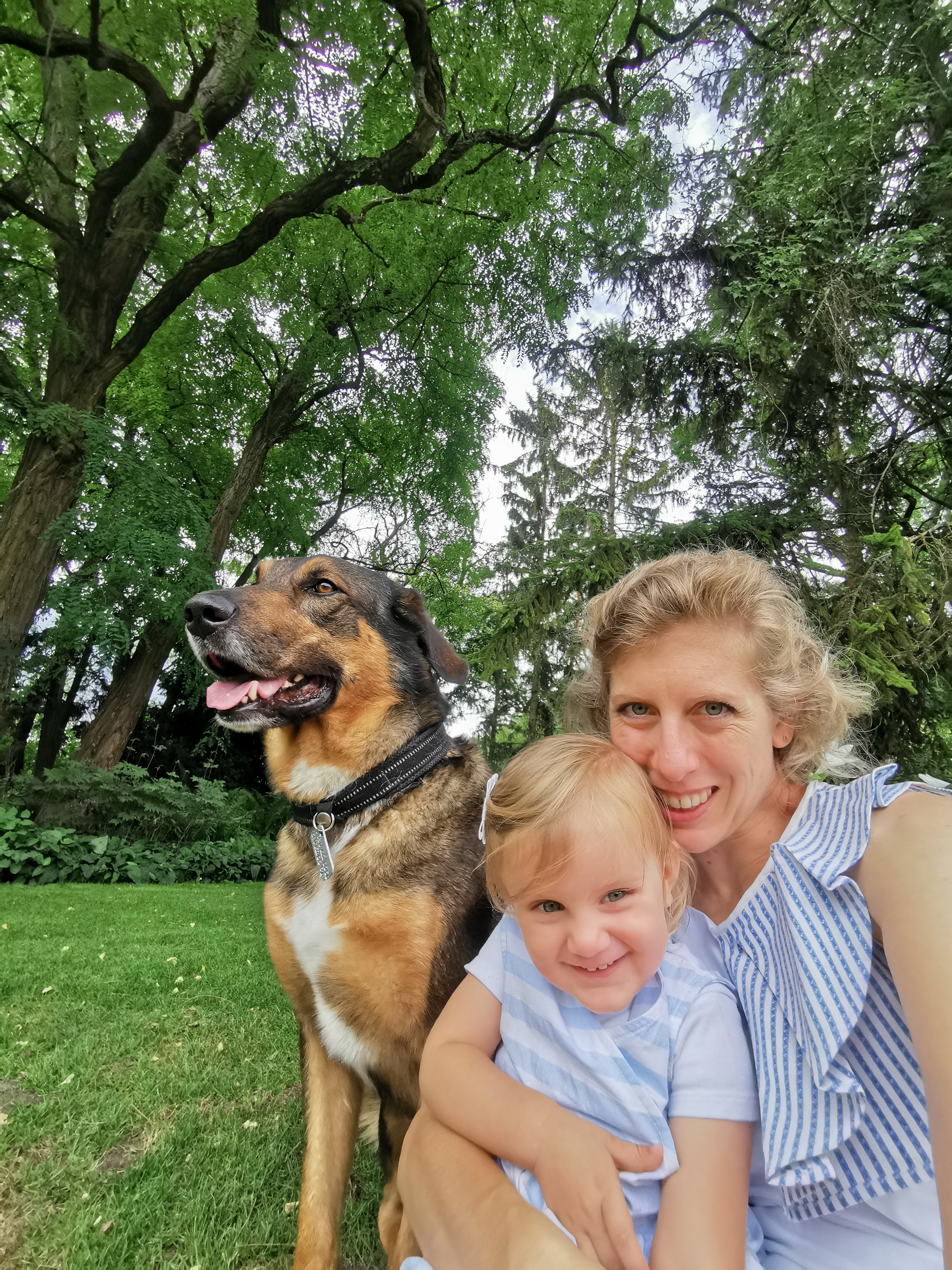 Nicole Eichinger & Clea
© Nicole Eichinger

        Tell us about how you came to work in an organisation like ECCO.
I came across ECCO in 2007 through pure coincidence. Family friends of my parents directed my attention to a very small job announcement and I truly could not make anything out of the description, but being adventurous and curious I wanted to find out and I fell in love with the principles and values ECCO is living by as well as the amicable and professional nature of the people in the IBD Community.  
       And what was it that attracted you to an organisation like ECCO?
Having been raised in the countryside on an estate surrounded by nature, my childhood dream had always been to become a vet. However, I was also fascinated by languages and different nationalities. Having a very curious mind as well as being highly motivated by the fact that we should all join forces to make this world a better place, I realised that ECCO shares so many of my own personal values and way of thinking. Another reason for falling instantly in love with ECCO was its very unique family spirit. Working with ECCO is not just a job, it is a passion and being part of a family in which we do not let each other down but make each other stronger by supporting each other. We are always aiming for the best possible version of ourselves to achieve the overall objectives of improving the lives of patients with IBD. 
As the Executive Director of ECCO, what does this mean in a day-to-day sense?
I was entrusted with this position by the founding fathers of ECCO at the young age of 27, and I have to admit, it truly has been an exciting journey – one which needs diplomacy, patience occasionally, endurance and above all an adventurous spirit at all times. I have been extremely privileged in having Julia (Gabriel) and Julian (Nitsov) join forces with me and extremely privileged to have the support of the amazing ECCO Office Team in assisting the Governing Board and ECCO Committees on a daily basis. The very close relationship/connection with so many founding fathers/mothers of ECCO, as well as Board Members, with whom I share great friendships, is yet another privilege I very much value. To me, in a day-to-day sense this means that I live and breathe ECCO. There is not a single year like any other: things are changing, shifting and evolving constantly – this is exactly what still keeps me so enthusiastic about ECCO after all these years.
The ECCO Office can seem slightly mysterious to Members. How big is your team? Have you all been working in Vienna since the pandemic or are people now more spread out?
"Mysterious" is great 😊. As an ECCO Office Team of, on average, between 18 and 20 people, we constantly work closely together in smaller teams and it is all about communication, creative ideas and hard work when running with all the projects towards the big annual congress.
Luckily, throughout the pandemic we have managed to stick together. After the first lock-downs, we came back into the office right away in order to continue the personal exchange, which I believe also contributed in large degree to the fact that the team, together with the ECCO Officers, have mastered the pandemic so well.  
ECCO Office Team © ECCO Office
How far in advance are you planning events and congresses?
Congress destinations are selected four to seven years in advance according to a thoroughly developed analysis checklist. Along with accessibility, competitive rates and architectural design of the congress centre, the human factor (professionalism of the congress centre team) plays an essential role in the selection process, since only when that factor is right are we able to advance the congress to the next level for ECCO.
You have been working with ECCO since 2007. So, you have been there from the very early days. How has ECCO changed as an organisation?
I am glad to say that throughout the 16 years I have known ECCO, it has changed from a relatively small association with a congress of less than 1000 delegates to a big association with a congress of over 8000 delegates. This obviously brings a lot of structural changes along; however, what I am very happy about is that the spirit of ECCO has not changed one bit. ECCO remains the warm-hearted, enthusiastic and energetic association, sticking to its core principles, that I got to know at the beginning.
What has been your highlight of working at ECCO?
My highlight of working at ECCO is its people. The brilliant bright minds of current and past ECCO Officers, the motivated and hard-working ECCO Office Team and the long-lasting ECCO Stakeholders. Working at ECCO is not simply a job: it is about passion, inspiration, joining forces for a good cause and making the impossible possible.
What do you think ECCO's greatest achievement has been?
Achievement should not always be measured in numbers/figures, it is not always about size and quantity. It is about all the intangible elements that in my opinion have way more impact and should be given way more importance. In that respect, ECCO's greatest achievement has been always staying true to its core values throughout its steady growth over the past years. ECCO is based on trust, honesty, respect, friendship and family spirit and always giving the best one can in order to achieve ECCO's goals. No matter whether we are facing the rapid growth of the association or the COVID pandemic, if we all hold on to these precious values, challenges can easily be overcome. 
The last few years have been hard – What has been the hardest part of the pandemic from the point of view of an organisation like ECCO?
ECCO and the ECCO Office Team have always been very creative and hence COVID has not taken an economic toll on the organisation, for which we also have to gratefully thank all our stakeholders.  The hardest part of the pandemic for ECCO has truly been that we could not meet each other in person and the need to ensure that digital interaction would not lead to a sacrifice in advancing research and science.
How do you unwind in Vienna?
I am not really a city girl 😊. Every free minute I have, I escape to the countryside, enjoy working in our garden or take my bike and dog and ride across the fields, observe wildlife and enjoy listening to the peaceful sound of nature and breathe nature. Two years ago my partner in crime (my husband) and I were gifted with a precious present and embarked on the new journey of parenthood. Putting aside the many sleepless nights, our little angel Clea truly has become a source of energy for us, giving us the chance to explore the world with her eyes and to appreciate even more the main principles of life that matter.
And do you have a message as the Executive Director to the ECCO Community?
Every day it is an enormous privilege to be able to join forces with so many bright and enthusiastic minds in research and science around the globe. Building on the many established friendships with ECCO Officers, sharing private as well as professional stories/moments with each other, is a bonding element that enables us together to form the present and future of ECCO. I believe that this quality is to be found only rarely in a profession.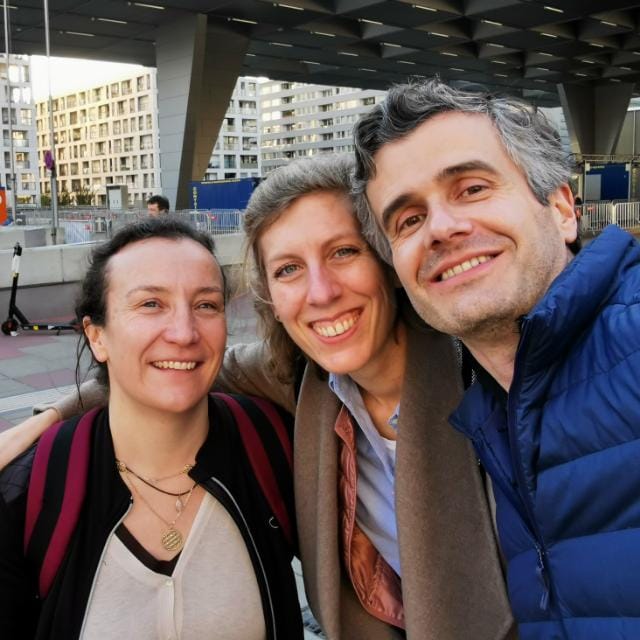 Julia Gabriel, Nicole Eichinger & Julian Nitsov
© Nicole Eichinger

I am especially grateful that I was able to convince Julia and Julian to embark on this journey with me in ECCO matters. These two precious people are truly my two towers of strengths in a world of constant and above all rapid change.
Working with a very dynamic, vibrant and truly international ECCO Office Team who are not only hard working but also up for any craziness when navigating ECCO through rough seas is something that is quite extraordinary and very precious.
On a personal note, I also want to thank my family for being understanding and patient with me with respect to my profession. I feel blessed being able to contribute to the scientific world through my set of skills and having such a fulfilling occupation. I truly look forward to meeting you all in person again at our upcoming ECCO'23 Copenhagen Congress – it has been way too long since I last saw you and I want to thank you all for making and keeping ECCO strong!
And with that I would like to thank Nicole for her insights into the organisation of ECCO and thank her and her team for all their hard work behind the scenes. We are looking forward to seeing everyone in Copenhagen.