ECCO Grant Study Synopsis: Robert V. Bryant
Robert V. Bryant, ECCO Grant Awardee
Examining a novel sulphide-reducing diet As Therapy in Ulcerative Colitis (EAT-UC trial)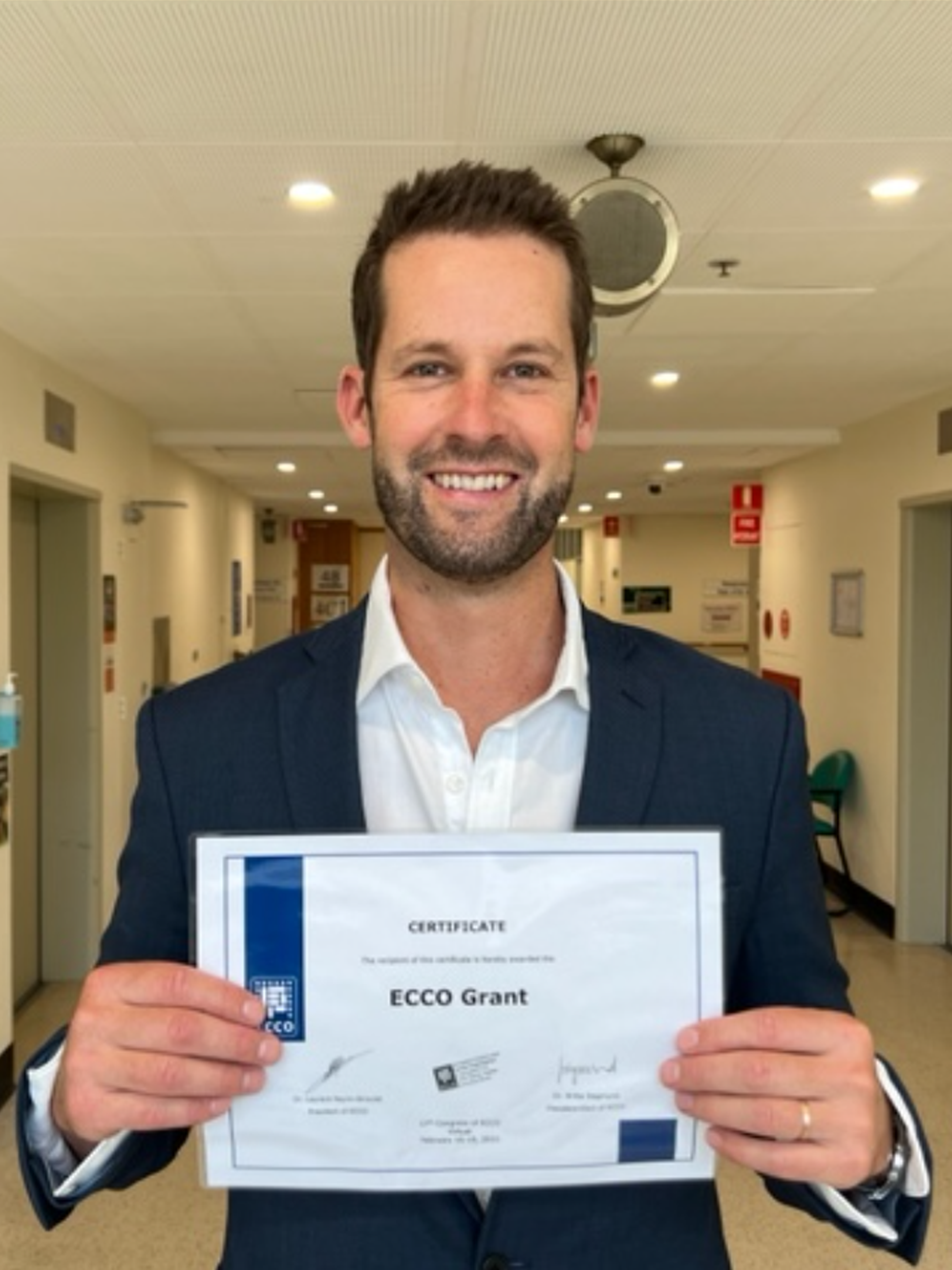 Robert V. Bryant
© Robert V. Bryant
Background & aim of research
It is currently unknown whether diet influences inflammation in Ulcerative Colitis (UC). Observational and experimental data suggest that modulating sulphide within the luminal environment may have therapeutic potential for UC. The aim of this trial is therefore to determine whether a sulphide-reducing diet, designed to attenuate excess microbial production of potentially noxious gases in the colon, can induce remission in UC.
Methodology/experiments that will be used
This is a randomised placebo-controlled dietary intervention study evaluating a sulphide-reducing dietary strategy. Participants with mild to moderately active UC will be randomised 1:1 to either the intervention diet or a sham diet for 8 weeks. Both diets will be nutritionally balanced and based on whole-food diets. Participants are required to prepare and cook simple meals following the dietary advice provided by a research dietitian.
The primary outcome is combined clinical and endoscopic response at 8 weeks. Secondary outcomes include changes in gut microbial composition and diversity, metabolomic markers of fermentation, histological response and tolerability and satisfaction of the diet. As an exploratory outcome, a novel gas capsule will be used to measure real-time production of gastrointestinal gases and transit time.
Anticipated main impact
Undertaking this research will advance the understanding of the role that diet may have in the pathogenesis and treatment of UC by providing mechanistic insight into whether dietary substrate and microbial fermentation may be drivers of inflammation. It is anticipated that the study findings will provide information on a new dietary therapy for remission induction in UC. The study findings may also offer patients with UC practical guidance on how best to eat in order to control inflammation and improve their food-related quality of life.
Proposed timeline
This trial is actively recruiting and it is anticipated that it will be completed by 2024