Letter from the ECCO President
Laurent Peyrin-Biroulet, ECCO President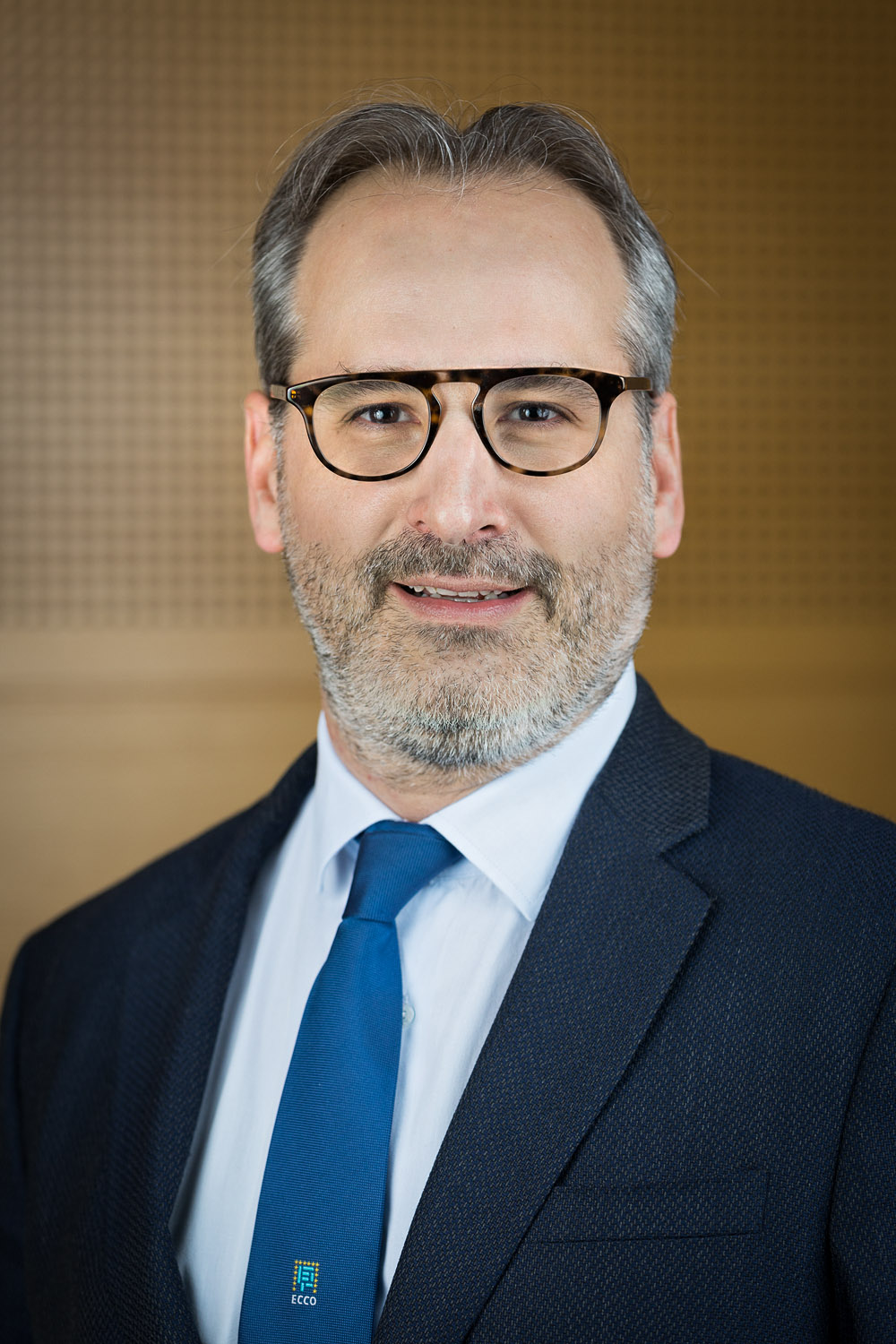 Laurent Peyrin-Biroulet

© ECCO
Dear ECCO Friends,
Research and education are priorities in the ECCO Community. Autumn is a great time for exciting new ECCO events and is the perfect time to start planning your attendance at the ECCO'23 Congress in Copenhagen – where we finally meet again in person. After two years of online Congress meetings, ECCO'23 will be hopefully again face to face, providing great opportunities for networking with 'old' friends and establishing new links and collaborations.
As a highlight feature, this ECCO News Issue introduces the new series: Meet the JCC Authors, recorded podcast interviews from selected JCC papers. I recommend to watch the interview about "Intestinal Ultrasound Early on in Treatment Follow-up Predicts Endoscopic Response to Anti-TNFα Treatment in Crohn's Disease", with the author Floris de Voogd.
This edition of ECCO NEWS includes numerous reports from the ECCO Grant Study Synopsis.  
Y-ECCO is of key importance within the ECCO Family. Young scientists and physicians are an incredible source of advancement in research and innovation within the IBD field.
The first edition of the Y-ECCO Mentorship Forum took place in Vienna in June and it was a great success. A summary of the meeting can be found in this ECCO NEWS Issue. Please also join the upcoming Y-ECCO Basic Science Workshop at ECCO'23 and carefully read the Y-ECCO Literature Reviews in this issue of ECCO News. You can also find an interview with the Executive Director of ECCO, Nicole Eichinger, in the Y-ECCO Interview Corner. She gives us an insight about her and how the ECCO Team work behind the scenes.
Considering the pause of the  ECCO Basic Imaging Workshop at ECCO'22, I am happy to announce that the 4th edition of the ECCO Basic Imaging Workshop in collaboration with ESGAR & IBUS will be held during the ECCO'23.
Education can also be achieved through intense collaborative projects. The 21st ECCO IBD Intensive Course for Trainees will take place during ECCO'23 in Copenhagen and will provide a multidisciplinary broad base of knowledge in IBD.
I would also like to draw your attention to some interesting articles:
Last but not least we also offer activities for our IBD-Nurse specialists at ECCO'23 – we are proud that the 17th N-ECCO Network Meeting will take place in Copenhagen.
Please do not forget to join us for the 18th Congress of ECCO in March 1-4, 2023, in Copenhagen. 
I really hope you enjoy this issue, stay safe and tuned!
Laurent Peyrin-Biroulet