N-ECCO Grant Study Synopsis: Zahira Pérez
Zahira Pérez , N-ECCO Grant Awardee
Assessment of desire and sexual function in Inflammatory Bowel Disease patients: a cross-sectional study with matched controls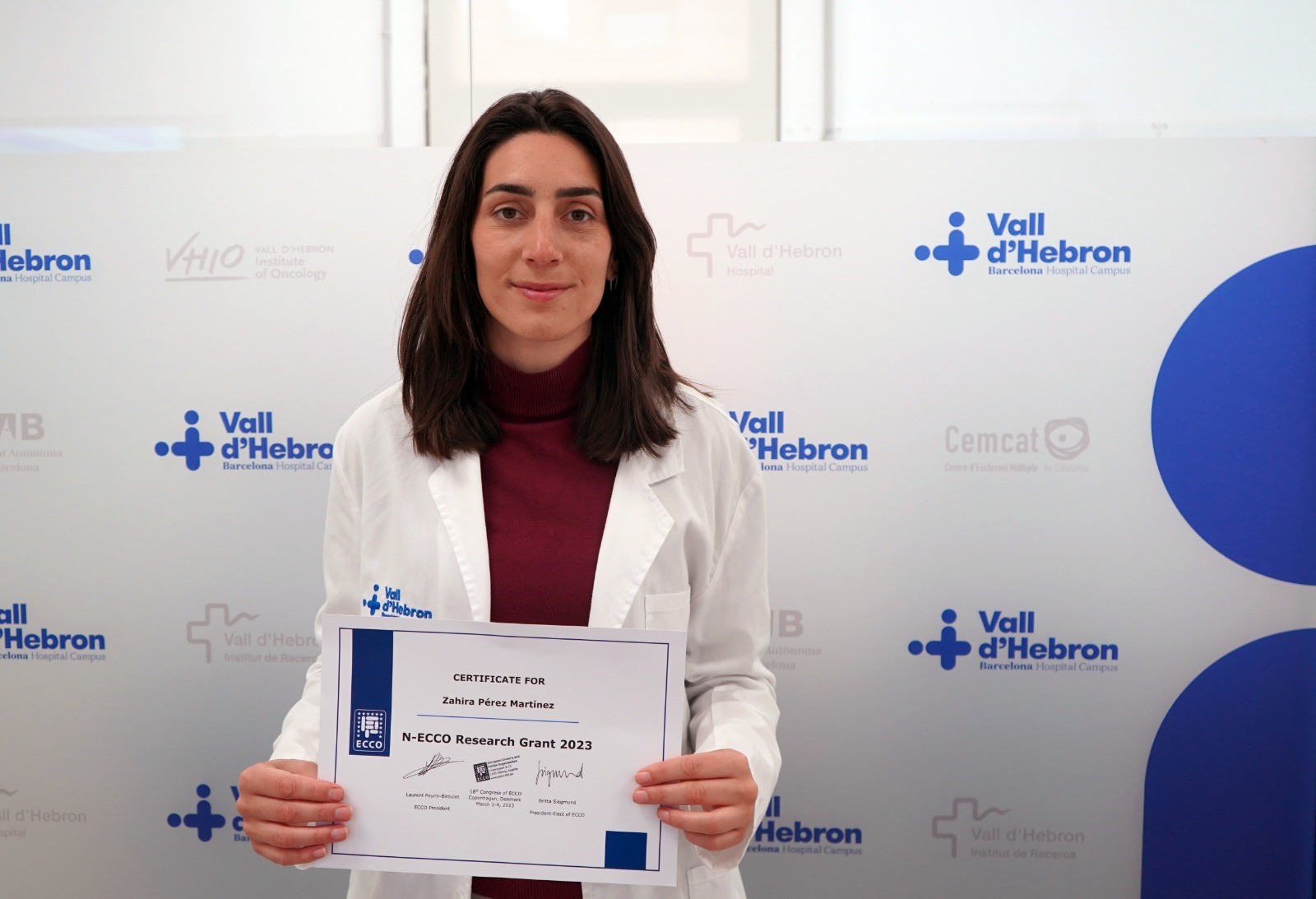 Zahira Pérez 
© Zahira Pérez 
Background & aim of research
Sexual dysfunction (SD) rates are higher in the Inflammatory Bowel Disease (IBD) patient population compared with the general population. Overall among IBD patients, low sexual desire and greater difficulty in achieving orgasms are the most frequently reported sexual problems. In addition, women report worse body image and lower sexual desire. Being diagnosed with major depression, undergoing surgery or suffering IBD symptoms are the usual triggers.
Despite the importance of sexual well-being, there is a lack of research focusing on sexual desire in IBD patients. This study aims to assess the prevalence of sexual dysfunction and to analyse sexual desire from a dual viewpoint: a dyadic and a solitary perspective. The intention is to describe sexual function and its possible correlations with the presence of anxiety and depression, disease activity and quality of life.
Recognizing the prevalence of sexual dysfunction in IBD patients can improve clinical practice and optimize resource planning for sexual healthcare. Early diagnosis and primary prevention can help address sexuality-related concerns in this population.
Methodology/experiments that will be used
We will perform a cross-sectional study with IBD patients from Vall d'Hebron Hospital and controls will be recruited from non-IBD members of a Spanish IBD association. Inclusion criteria will be age 18–80 years and presence of an IBD diagnosis for at least one year. Cases will be age- and gender-matched to controls in a 1:1 ratio. Individuals with major depression, a previous diagnosis of SD or recent hospitalisation will be excluded. All subjects will complete anonymous self-administered questionnaires: sexual function will be assessed using the International Index of Erectile Function or the Female Sexual Function Index and sexual desire will be assessed using the Sexual Desire Inventory. Anxiety and depression will be measured using the Hospital Anxiety and Depression Scale. In addition, patients will fill in the Inflammatory Bowel Disease Questionnaire in order to appraise quality of life and the Harvey-Bradshaw Index or Simple Clinical Colitis Activity Index in order to measure clinical disease activity. Sociodemographic and health-related data will also be collected.
Proposed timeline
The recruitment period will last for eight months, starting from February 2023. Data transcription and analysis will take about three months and the final report, one month.