58th Educational Workshop in Antwerp, Belgium
Els Van de Vijver, local organizer and Patrick van Rheenen, P-ECCO Member
September 28, 2018
The 58th ECCO Educational Workshop on paediatric IBD, held on September 28, 2018 was jointly organised by Belgium and the Netherlands and took place in Antwerp, Belgium. The ECCO Faculty, comprising Patrick van Rheenen and Lissy de Ridder from the Netherlands and John Mansfield from Newcastle, United Kingdom, joined the local faculty consisting of Isabelle Scheers, Nicolette Moes and Els Van de Vijver. Lindley Fritze from the ECCO Office provided efficient and smooth organisation of the meeting on the spot.
The ECCO Workshop was very well attended, with participants from different backgrounds, from the United Kingdom, the Netherlands and Belgium.
The programme of the workshop was based on paediatric clinical cases illustrated by a set of ECCO Statements that were relevant to the local IBD experience. The way in which the cases were presented stimulated active participation by the audience.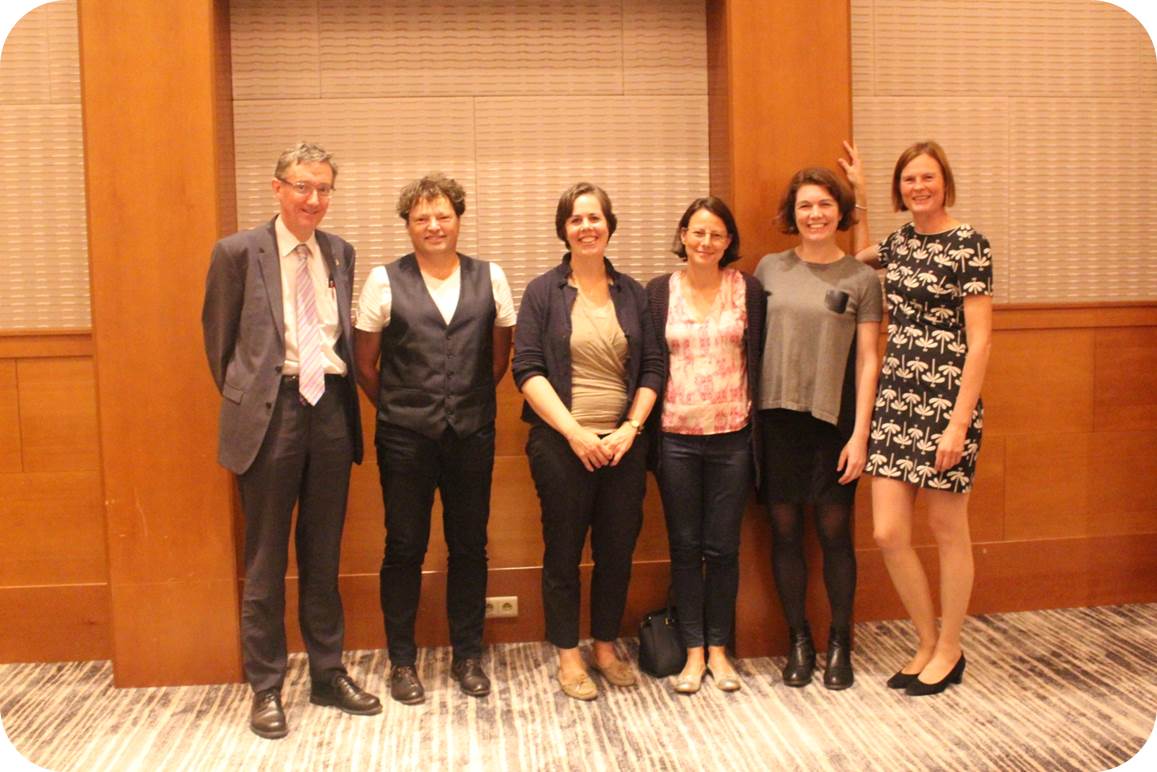 58th ECCO Educational Workshop in Antwerp © ECCO
Among the presented cases were:
Case 1: Paediatric CD, Els Van de Vijver.
Case 2: Paediatric Acute Severe Colitis, Lissy de Ridder.
Case 3: Oral lesions in Crohn's Disease, Isabelle Scheers.
Case 4: The complications from medication in IBD, Lissy de Ridder.
Case 5: Optimising therapy, John Mansfield.
Case 6: Transitional care in IBD, Patrick van Rheenen.
State of the Art Lecture: Autoimmune enteropathy, Nicolette Moes.
Different perspectives on IBD care were highlighted and illustrated in the animated and interesting discussions amongst the paediatric and adult-oriented caregivers.

Patrick van Rheenen summarised the workshop experience and expressed thanks to ECCO and the ECCO Office, the faculty, the sponsors of the course and the many attendees for this successful workshop.

| | | |
| --- | --- | --- |
| 58th ECCO Educational Workshop in Antwerp © ECCO | | 58thECCO Educational Workshop in Antwerp © ECCO |
| | | |
Els Van de Vijver