5th S-ECCO International IBD Workshop
Antonino Spinelli, S-ECCO Member; Paulo Kotze, EduCom Member
Antonino Spinelli
© ECCO

Paulo Kotze
© ECCO

Barranquilla, Colombia
Last August, during the Colombian national congress of colorectal surgery, the 5th S-ECCO International IBD Workshop took place in the city of Barranquilla, Colombia. The programme was developed by S-ECCO and the workshop was held over one and a half days during the 3-day Colombian congress. Several current and previous ECCO Committee Members were involved in the programme: Willem Bemelman (HOL), ECCO Secretary; Antonio Lopez San-Roman (SPA), EduCom Chair; Marc Ferrante (BEL), ClinCom Chair; Paulo Kotze (BRA), EduCom Member; Janindra Warusavitarne (UK) and Andre D'Hoore (BEL). Other international guests, including Phil Fleshner (USA), Stephan Holubar (USA), Sergio Araujo (BRA) and Fabio Teixeira (BRA), also made substantial contributions to the programme. The faculty was completed by experienced Colombian gastroenterologists and colorectal surgeons and worked together in an outstanding scientific atmosphere.
Highlights of the workshop were the debates regarding different techniques of pouch anastomosis (double stapling versus single stapling, transanal versus abdominal) between American and European surgeons, a tandem talk with gastroenterologists and surgeons acting together in the management of Acute Severe Colitis, and detailed clinical cases presented by local physicians and interactively discussed with the international faculty.
The spirit of scientific collaboration and pure friendship was in tune with all S-ECCO Activities in Latin America. The concluding football match was won on penalties by the Colombian dream team and featured outstanding participation by the international faculty team. S-ECCO would like to thank the local organisers, Juan Marquez and Nairo Senejoa, who spared no effort in bringing together this world class faculty.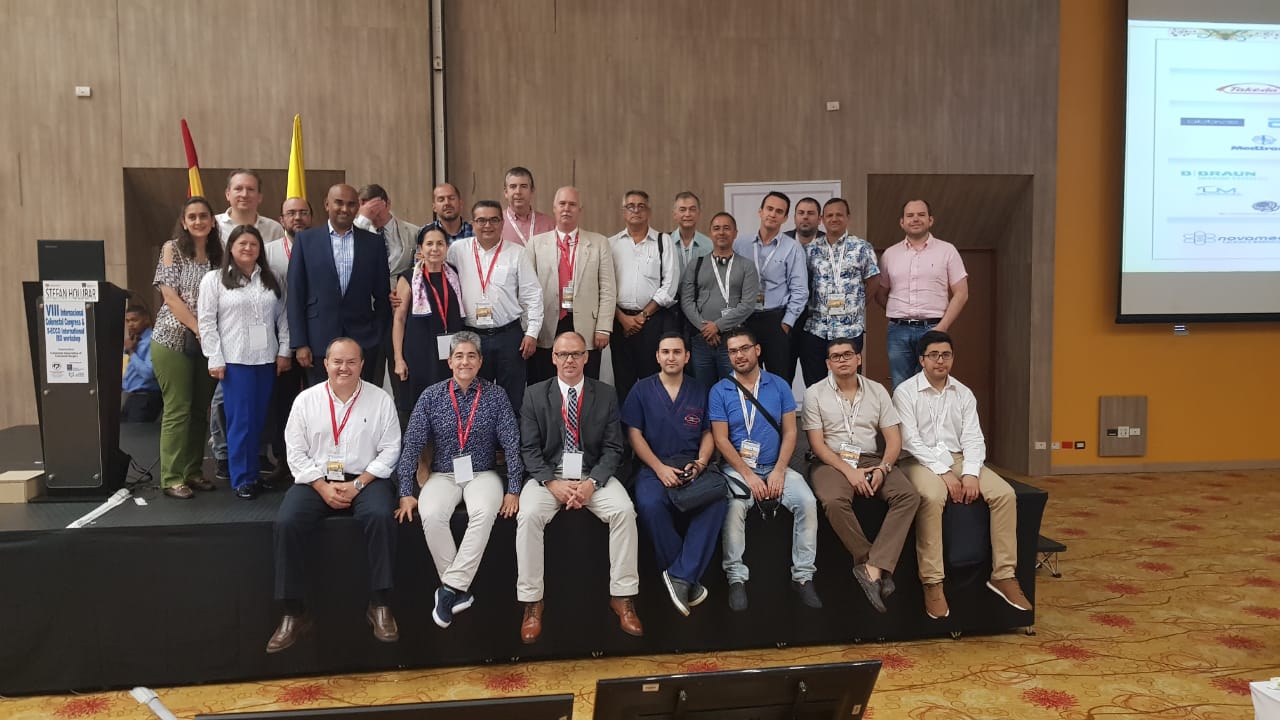 5th S-ECCO International IBD Workshop
© Paulo Kotze