ClinCom's School for Clinical Trialists programme for ECCO Congress 2019
John Mansfield, ClinCom Member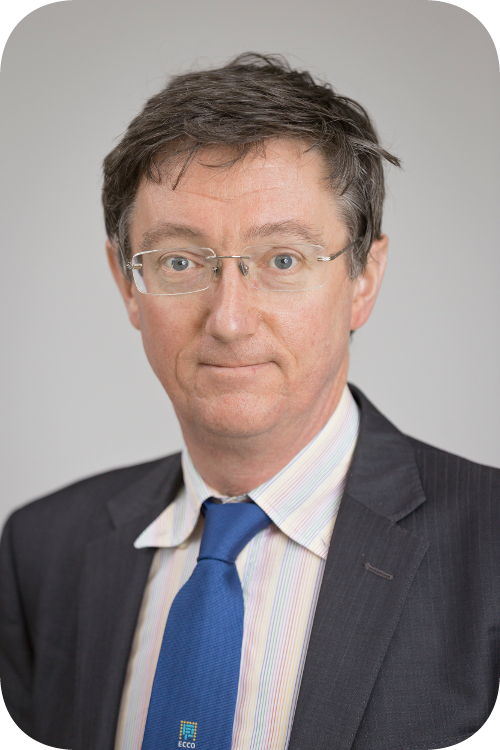 John Mansfield
© ECCO
ClinCom is pleased to present the 3rd School for Clinical Trialists: Clinical Trial Evolution and Recruitment in IBD, on Wednesday, March 6, 2019, 08:00-11:30.
ClinCom exists as an ECCO Committee to further develop and encourage clinical trial activity in IBD within ECCO. This, the 3rd School for Clinical Trialists, will give clinicians, nurses, research coordinators and all those interested in clinical trials a state-of-the-art view of the evolution of clinical trial design and practical aspects of the key problem of how to optimise trial recruitment.
The programme starts with Laurent Peyrin-Biroulet bringing together a summary of what IBD trials have achieved until now. Laurent will consider how our current IBD practice has been shaped by ground-breaking trials and studies which have challenged established conventions.
Gert van Assche will then identify the unmet needs that IBD trials should address and explain how innovative trial designs may help to meet these needs.
After discussion and a coffee break, a truly multidisciplinary panel in the second session addresses the question of trial recruitment. This is central to the success of any IBD trial and is a core issue for all IBD research teams. We have the clinical trial coordinator's view, the patient's view, the IBD nurse's view, the principal investigator's view and the view of a trial sponsor as well as a panel discussion. We hope to bring together all of the components that can be combined to enhance recruitment and support ongoing clinical trials.
ClinCom hopes that the 3rd School for Clinical Trialists will be inspiring, informative and interactive, making it essential for everyone involved in clinical research.
Book a place early to avoid disappointment.