ECCO Country Member Profiles: Estonia
 

 Estonia
Name of group: Estonian Society of Gastroenterology
Number of active members: 76
Number of meetings per year: 1
President and Secretary: Riina Salupere, Benno Margus
National Representatives: Karin Kull, Hendrik Laja
Joined ECCO in: 2014
Incidence of IBD in the country: 10,3 (2010)
What has changed since your society became an ECCO Country Member?
Participation in ECCO as National Representatives. More information about ECCO activities and better possibilities for participation.
What are the benefits to you of being an ECCO Country Member?
More information regarding IBD activities in Europe. Participation of young gastroenterologist in IBD Advanced Intensive Course.
Is your society making use of the ECCO Guidelines?
Yes, we use them in our clinical practice.
Has your country been involved in a fellow exchange through ECCO?
Yes, ECCO Travel Award
What are your main areas of research interest?
Epidemiology
Does your centre or country have a common IBD database or bio bank?
No
What are your most prestigious/interesting past and ongoing projects?
Participation in Epi-IBD
Which ECCO Projects/Activities is the group currently involved in?
UR-CARE
What are your aims for the future?
More co-operation with other countries, organising educational courses, exchange of young gastroenterologists, patient education.
How do you see ECCO helping you to fulfil these aims?
Support in organising educational courses and exchanges.
What do you use ECCO for? Network? Congress? How do you use the things/services that ECCO has to offer?
We use guidelines, E-learning, participate in the congress and networking opportunities.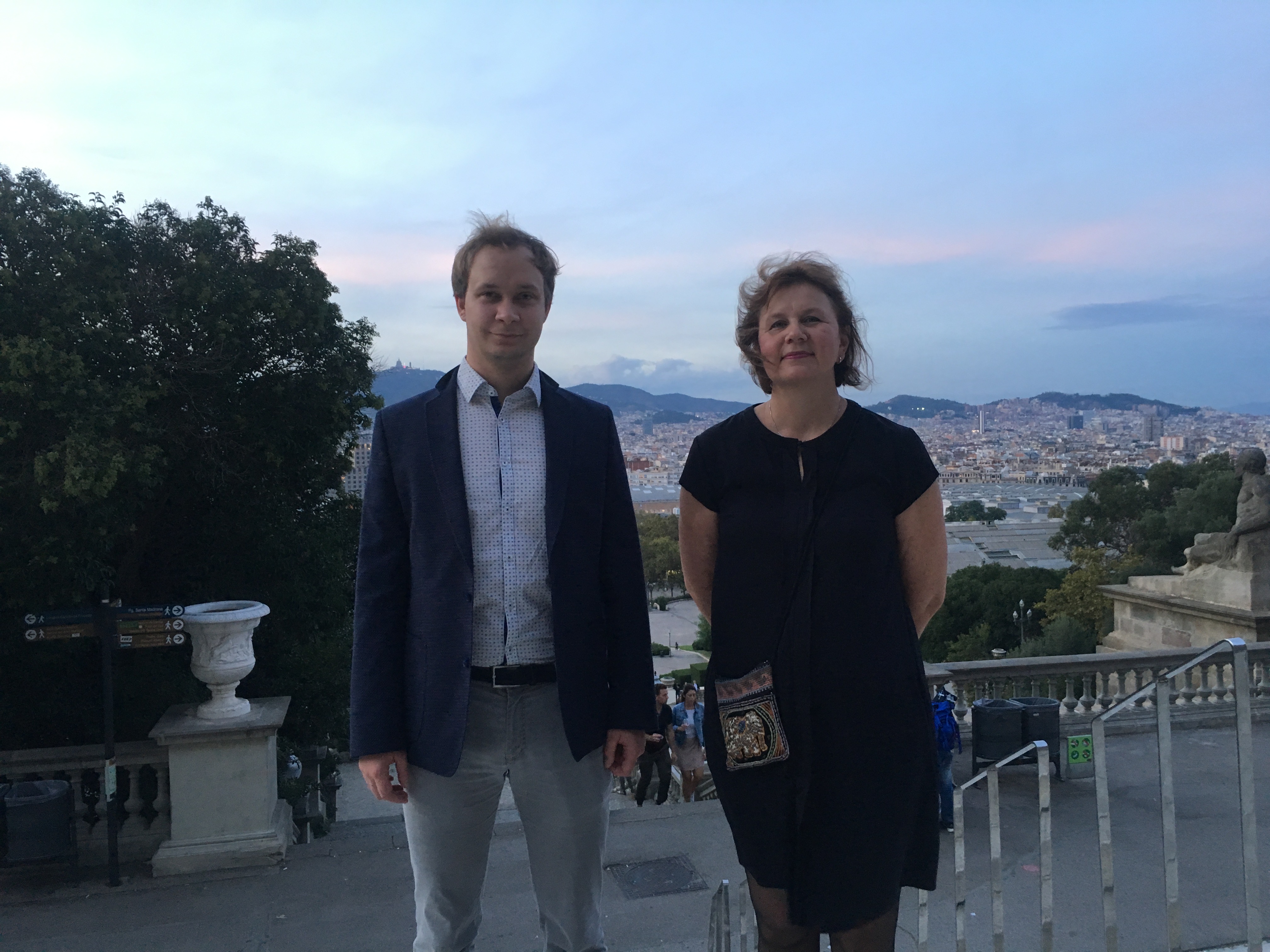 Hendrik Laja and Karin Kull
© Hendrik Laja