ECCO Grant Study Synopsis: Stefan Koch
Stefan Koch, ECCO Grant Winner
Regulation of intestinal epithelial homeostasis by Cyclin Y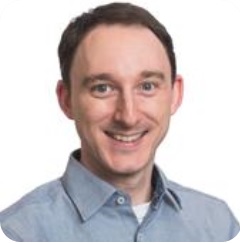 Stefan Koch
© Stefan Koch

Aim of Research
Genetic predisposition contributes to the development of Inflammatory Bowel Diseases (IBD). Prior GWAS studies have identified numerous IBD risk loci, but most of them have no assigned function to date. The aim of this study is to explore the role of the IBD risk gene CCNY, encoding the Wnt signalling activator Cyclin Y, in intestinal homeostasis and wound repair.
Because Wnt signalling is essential for the maintenance of intestinal epithelial stem cells, we anticipate that CCNY mutations impair intestinal Wnt signalling and thereby reduce epithelial regeneration during colitis.
Methodology
To explore the functional role of Cyclin Y, we are performing Wnt activity and cell proliferation assays following CCNY gain and loss-of-function in model intestinal epithelial cell lines. In parallel, we are investigating intestinal homeostasis and regenerative capacity in transgenic mice lacking CCNY in intestinal epithelia. Here, we use complementary biochemical assays to determine changes in Wnt signalling and epithelial turnover in the steady state.
In addition, we are investigating the effect of CCNY loss-of-function on the regenerative capacity of the intestine using the DSS mouse model of epithelial injury and wound repair. Collectively, these studies will allow us to determine the functional role and pathophysiological relevance of Cyclin Y in intestinal epithelia.
Proposed timing
We propose to perform all key experiments outlined above within 12 months. Specifically, we have done a DSS dose finding study in months 1–2 and are currently investigating the role of Cyclin Y in model cell lines and normal epithelial homeostasis in mice. These tasks are scheduled to be completed by month 5 and month 10, respectively. We will shortly commence the DSS study, which will also be completed by month 10. Validation experiments and manuscript preparation are planned for months 11–12.