New SciCom members
Sebastian Zeissig, SciCom Chair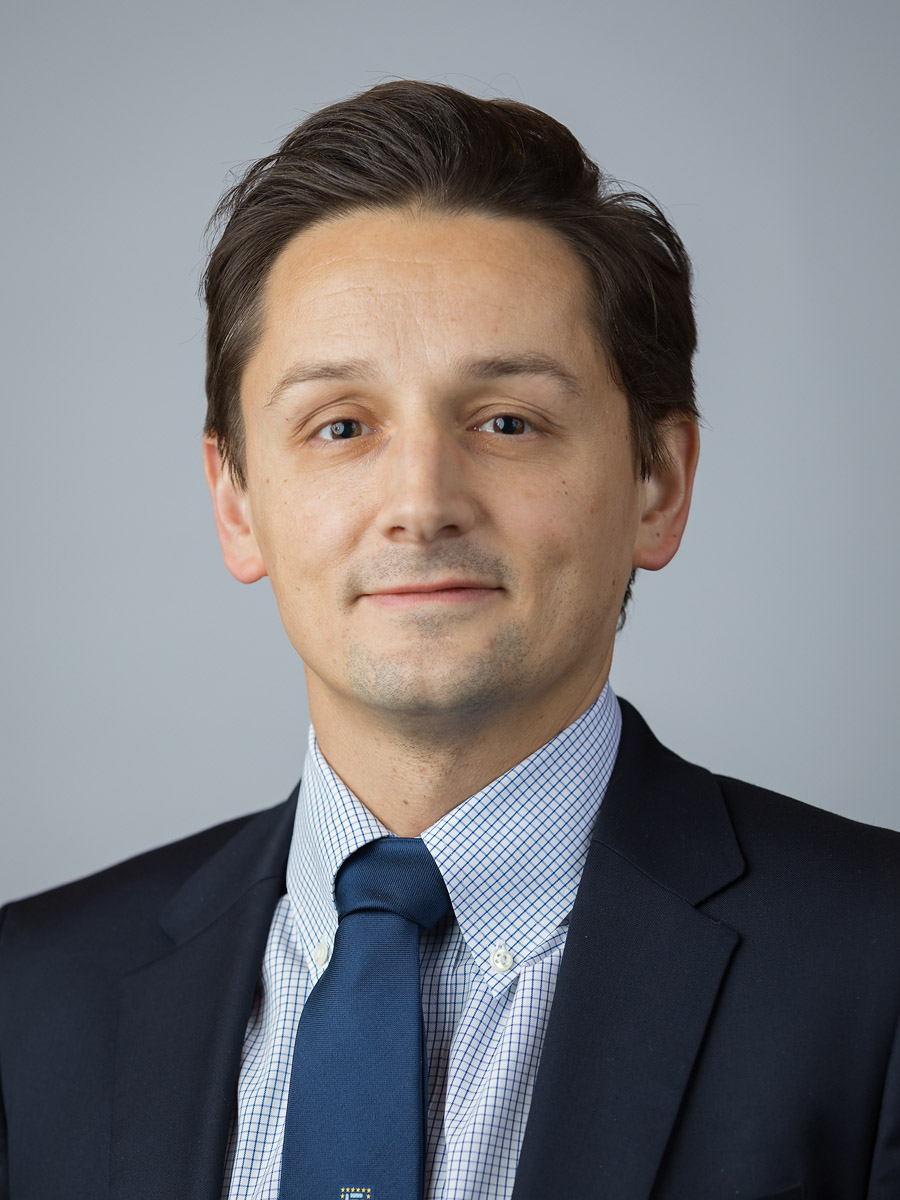 Sebastian Zeissig 
© ECCO

During the ECCO'20 Vienna Congress, the Scientific Committee cordially welcomed Konstantinos Papamichail and Yves Panis as new members of SciCom.
Konstantinos Papamichail has been an ECCO Member since 2007 and has participated in several ECCO Activities, including the 7th ECCO Advanced Course and the ECCO 'EXIT strategies' Topical Review. He is a reviewer of the ECCO Grants and also a member of the editorial board of JCC. After completing his PhD in Pharmacology and his GI Fellowship in Greece, Kostas joined the Leuven IBD group as a post-doctoral researcher for 3 years and was also a recipient of an ECCO Fellowship. For the last 5 years he has been working at the Beth Israel Deaconess Medical Center in Boston, where his research has focussed on the role of therapeutic drug monitoring of biologics in IBD. He is the author of numerous publications and his goal is to stimulate scientific interactions in the ECCO Community and beyond and to interact with the other ECCO Committees in order to promote and support national and international IBD research efforts towards the better care of patients with IBD.
Yves Panis has been Professor of Digestive Surgery since 1997 and Head of the Department of Colorectal Surgery at Beaujon Hospital (University of Paris) since 2007. The clinical and scientific focus of his work is colorectal surgery, with a special interest in IBD, rectal cancer and laparoscopy. He is the author of more than 400 publications and more than 60 peer-reviewed articles on IBD, with an H index of 68. As chairman of the board of S-ECCO for the past 2 years, he participated in the recent guidelines on the surgical treatment of Ulcerative Colitis and organised the annual S-ECCO Masterclass during the ECCO Meeting. Until 2016, he served as president of the GRECCAR Group (French group on rectal cancer treatment) and of the GETAID Surgery Group.
| | |
| --- | --- |
| Konstantinos Papamichail © ECCO | Yves Panis © ECCO |
Farewell to Janneke van der Woude and Shomron Ben-Horin
With two new members joining, SciCom unfortunately has to say goodbye to two wonderful colleagues and friends, Janneke van der Woude and Shomron Ben-Horin. Janneke joined SciCom in 2016, served as its chair from 2018 to 2020 and became ECCO Treasurer in 2020. Shomron joined SciCom in 2017 for a 3-year term. Janneke and Shomron were instrumental to the success of SciCom and ECCO in recent years and contributed to SciCom's many scientific and educational activities. This included the continuous development and extension of ECCO's funding programmes, which now support IBD scientists, clinicians, nurses and dietitians with almost a dozen different programmes dedicated to the support of research and the fostering of collaboration among European research groups in the IBD field. In addition, Janneke and Shomron contributed to the organisation of various educational activities of SciCom, including the annual SciCom Workshop, and, most notably, the ECCO Congress as part of the organising committees in 2019 and 2020, respectively. Thank you, Janneke and Shomron, for your outstanding contributions to SciCom and ECCO. It has been wonderful to work with you and we very much look forward to your continued support of ECCO.  
Pictures are subject to copyright © ECCO