Report on the 3rd School for Clinical Trialists at ECCO'19
John Mansfield, former ClinCom Member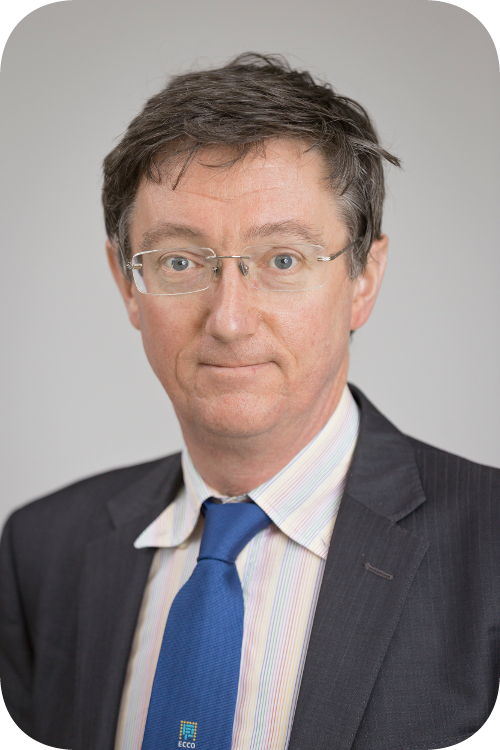 John Mansfield
© ECCO
The ECCO Clinical Research Committee (ClinCom) organises The School for Clinical Trialists as a half-day workshop at the ECCO Congress. This year the topics covered were: The Evolution of Trial Design and How to Optimise Recruitment to Clinical Trials.
Opening the first session, Laurent Peyrin-Biroulet, President-Elect of ECCO, gave a historical introduction to trial design in IBD. He described how the primary endpoint of clinical trials has evolved from clinical response to a much more tightly defined clinical remission with mucosal healing and withdrawal of steroids. Central reading by endoscopists who are blind to any details of the trial has reduced the placebo response rate and made trial assessments more objective. Remission rates for the active drugs have also fallen as the bar of defined remission has been raised. Trial duration has increased, with more attention now being paid to longer term effects and a signal of disease modification being sought.
The low rates of complete remission in both Crohn's Disease and Ulcerative Colitis highlight the continued unmet need for new drugs to treat these conditions. The burden of frequent colonoscopies on the patient (and research team) is well recognised, and has led to the use of faecal calprotectin as a secondary endpoint. Less invasive MRI assessments of disease activity may also offer potential endpoints in the future. The ultimate trials of the future will set ambitious targets of histological healing in Ulcerative Colitis and transmural healing in Crohn's Disease.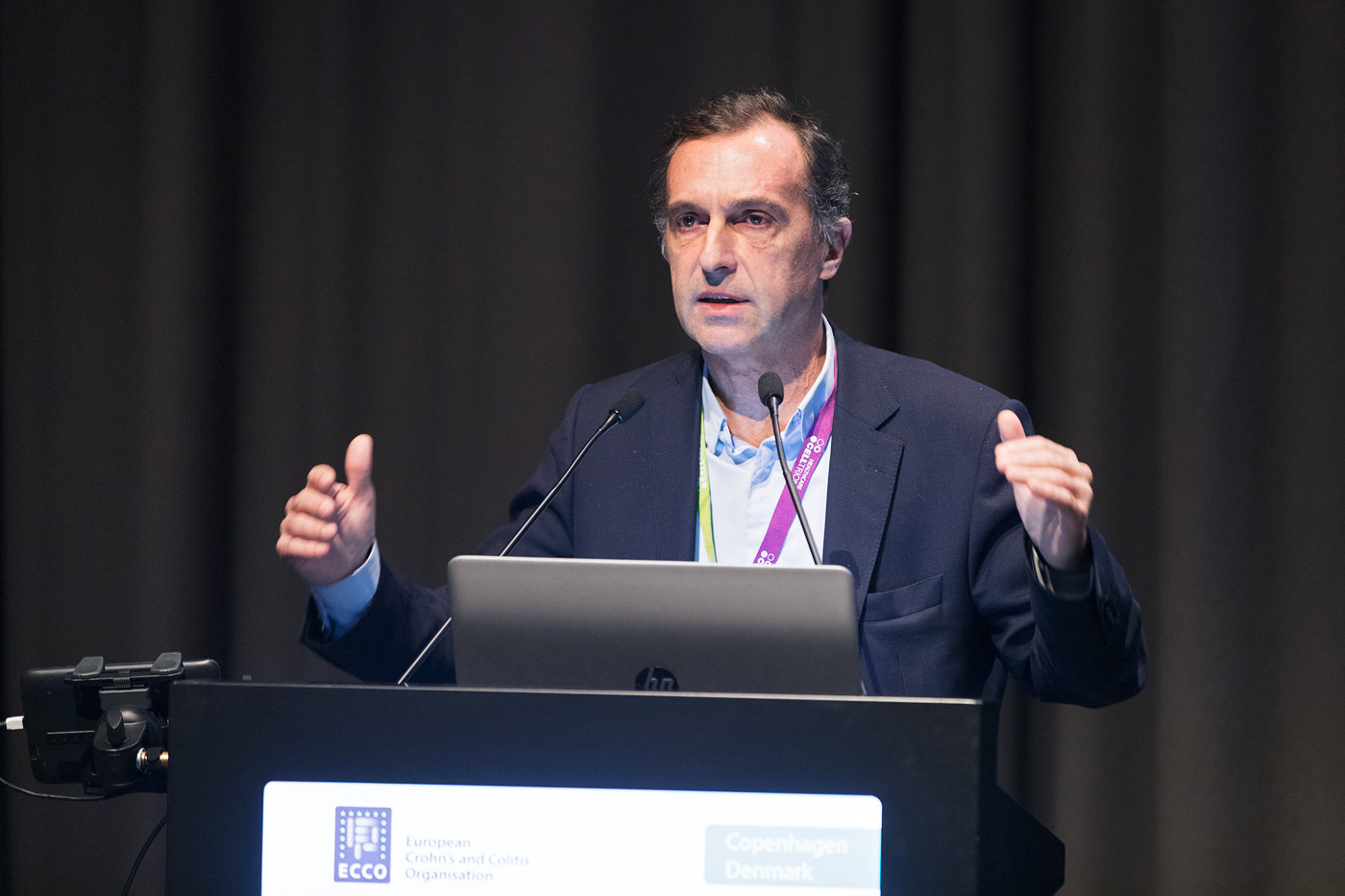 Laurent Beaugerie at ECCO

2019

© ECCO



Gert van Assche further explored the unmet needs and how future trials may address these. Trials of treatment strategies such as REACT 1 and CALM have started to shed light on how available treatments can best be deployed. Head-to-head trials are now being done and will provide powerful evidence for the future. Health economics is also important but subject to change where prices adapt to biosimilar drugs.
Future studies will address precision medicine, the use of predictive biomarkers, long-term safety of new drugs and the choice of treatments in special situations such as pregnancy. Future research may find ways to use routine clinical data to access large data sets and produce clinical effectiveness research.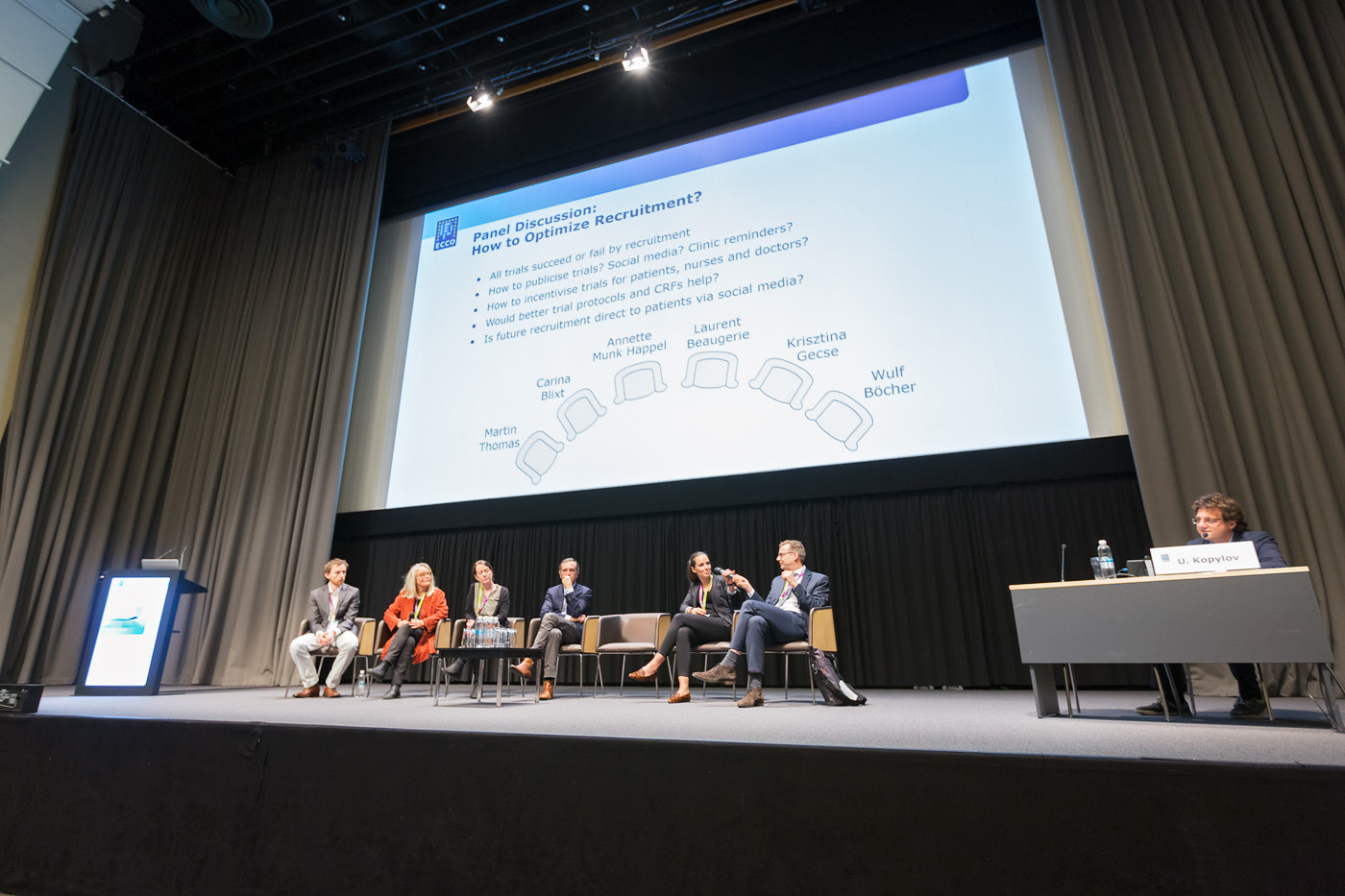 3rd

School for Clinical Trialists

2019 © ECCO

In the second session, Martin Thomas gave a clear description of how to optimise recruitment from the point of view of a clinical trial coordinator. Carina Blixt and Annette Munk Happel illustrated how the IBD Nurse and the patient are part of the whole team involved in clinical research. Laurent Beaugerie provided a principal investigator view, offering insights into how to motivate a large team to optimise recruitment in large-scale trials. He illustrated that even the electronic record system can be set up to enhance recruitment. A commitment to include all PIs in publication authorship can be a powerful incentive and with appropriate involvement the patient can also feel that they are part of the reseach team. These presentations were followed by an excellent discussion between the panel and the audience, bringing the 3rd School for Clinical Trialists to a close.