Report on the 6th ECCO-ESGAR Advanced Ultrasound Workshop at ECCO 2019
Giovanni Maconi, Past EduCom Member and Christian Maaser, EduCom Member
Giovanni Maconi
© ECCO

Christian Maaser
© ECCO

Participating speakers and chairs: Antonio López-Sanromán (Madrid, Spain), Giovanni Maconi (Milan, Italy), Jordi Rimola (Barcelona, Spain), Torsten Kucharzik (Lüneburg, Germany), Stephan Vavricka (Zurich, Switzerland), Christian Maaser (Lüneburg, Germany), Rune Wilkens (Copenhagen, Denmark).
The importance of intestinal ultrasound in the clinical management of IBD has increased in recent years, and ECCO 2019 in Copenhagen included two workshops on this topic, one of which was dedicated to the use of advanced intestinal ultrasound. The popularity and the high level of interest in intestinal ultrasound in IBD were reflected in the very high attendance. The course was fully booked already month beforehand, with 86 delegates coming from all over the world, including Australia, America, Asia and Europe.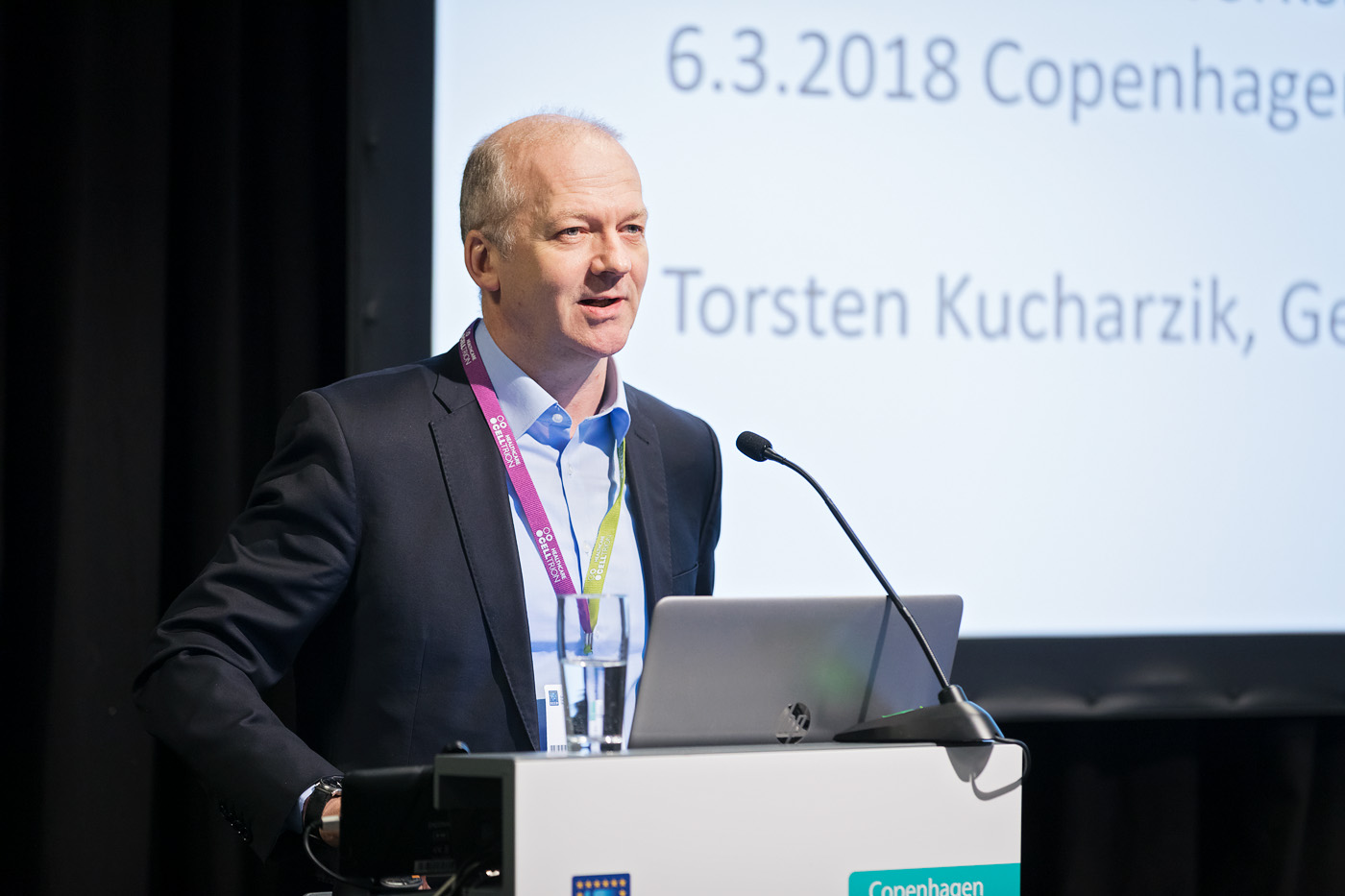 Torsten Kucharzik at ECCO'19 © ECCO
The intestinal ultrasound workshop has evolved since its first edition, and this year, for the first time, both a basic and an advanced edition were offered. The advanced course addressed primarily gastroenterologists who are experts in IBD and already have some experience in diagnostic ultrasound. The course included new sonographic techniques and advancements and addressed topics extending beyond the pure diagnostic role of ultrasound. For example, in addition to the role of ultrasound in early diagnosis and the detection of abdominal complications, consideration was given to its use in assessing and monitoring Crohn's Disease activity, in identifying postoperative recurrences and in managing patients with Ulcerative Colitis. Moreover, recent advancements and novel tools were discussed, such as the use of intravenous contrast media and sonoelastography to characterise strictures and abdominal inflammatory masses and the role of transperineal sonography as a practical and easy tool for managing patients with perianal disease.
As in the previous edition of the workshop, short introductory state of the art lectures by IBD specialists with experience in bowel ultrasound were followed by explanatory ad hoc interactive video cases on the same topics. Lectures and video cases were opened to interactive discussion, and delegates had the opportunity to discuss cases, pointing out the advantages, limitations and potential of intestinal ultrasound in managing IBD patients and sharing their sonographic experience with international experts in the field.
Overall the course was rated very good. In particular, most participants considered it to be outstanding with respect to the relevance of the cases and the enhancement of personal career development.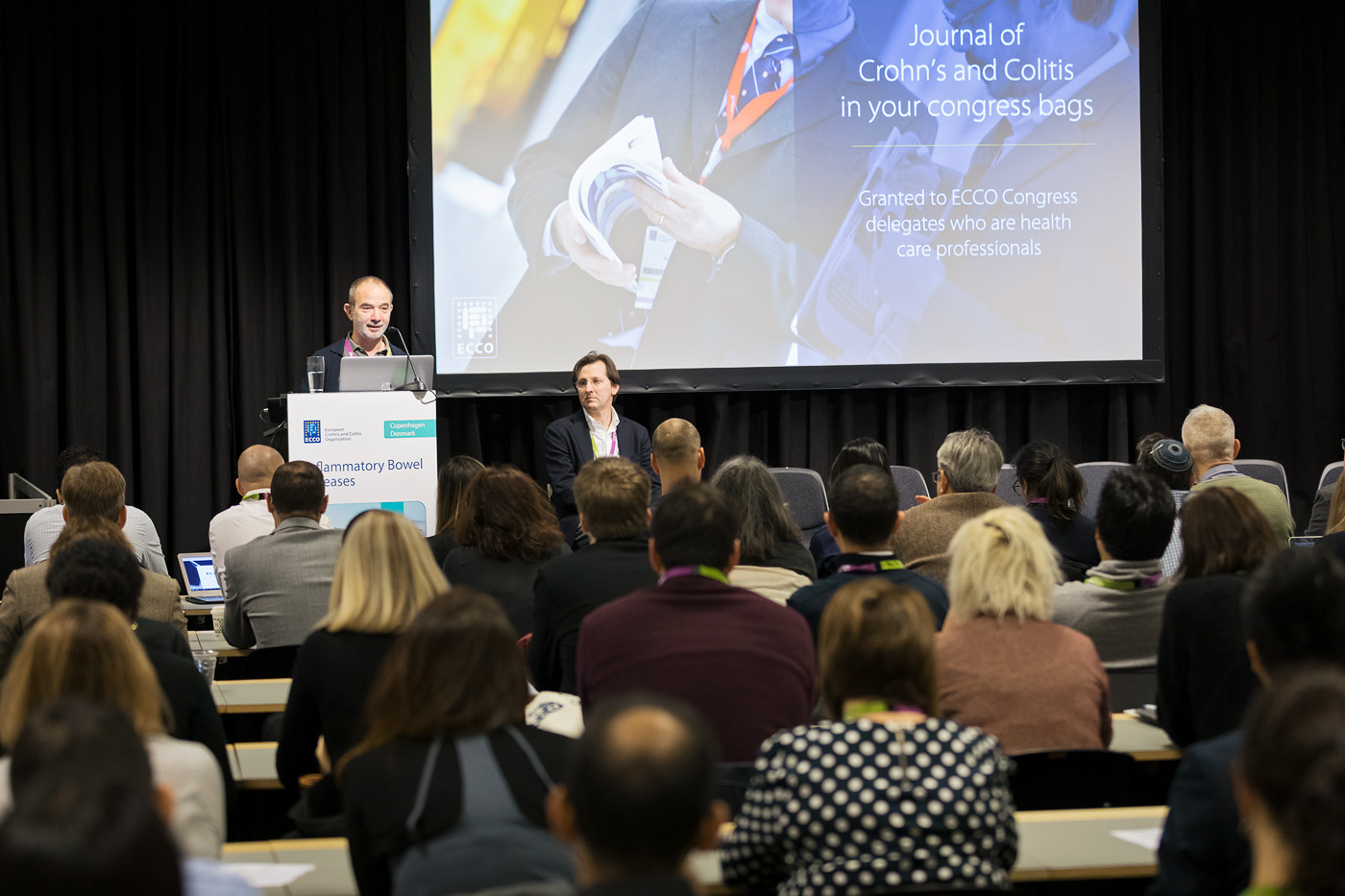 6th ECCO-ESGAR Ultrasound Workshop - Advanced 2019 © ECCO
Considering the growing interest in the field, we are sure that this meeting will become, like that on endoscopy, a forum for discussion of the latest advances in ultrasound for IBD at upcoming ECCO Congresses. The next edition, at ECCO 2020 in Vienna, is already being planned, with new topics and new cases.

We are looking forward to seeing you in Vienna next year. Remember: first come, first served, so please book on time!