Report on the 6th Y-ECCO Basic Science Workshop
Bram Verstockt, Y-ECCO Member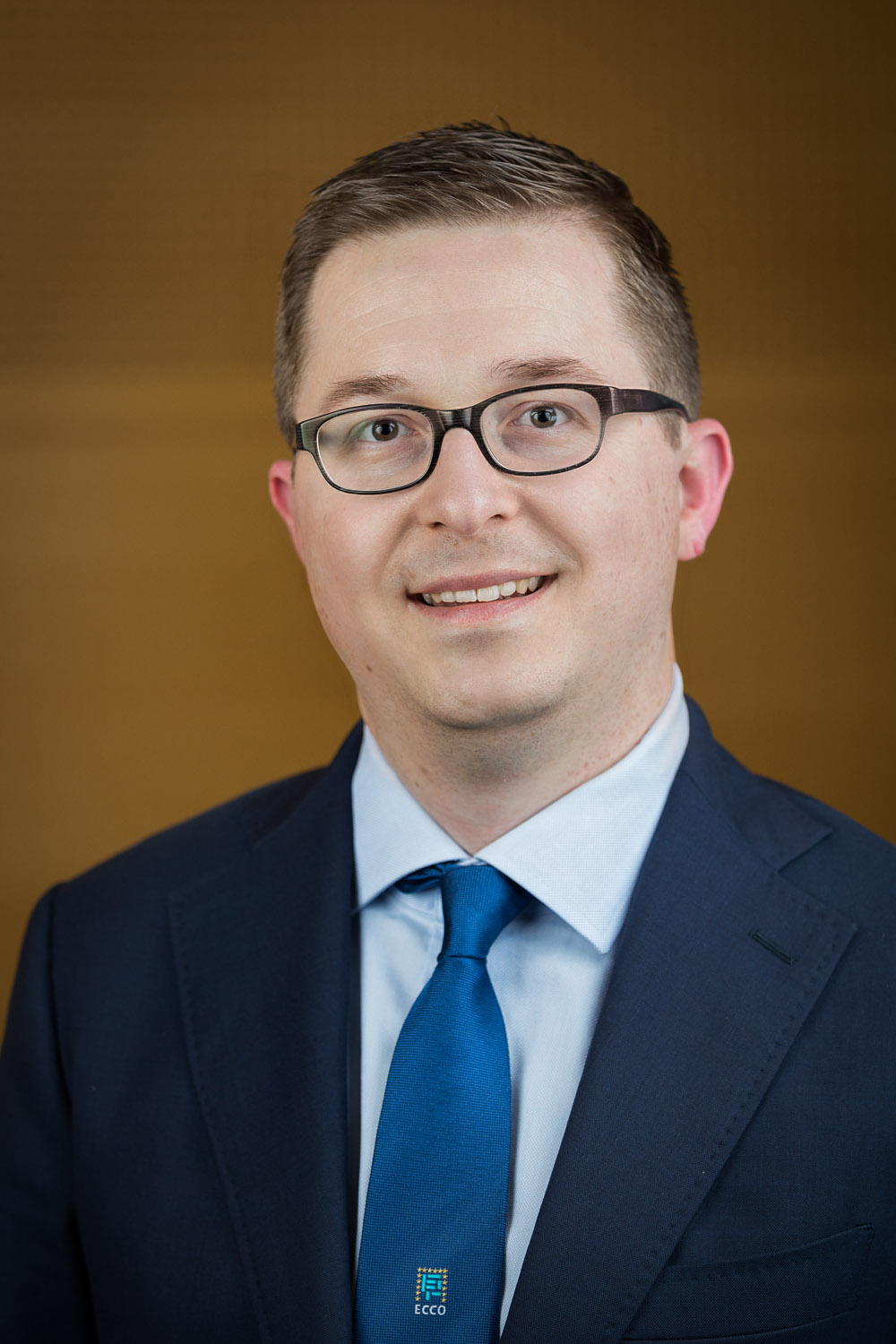 Bram Verstockt
© ECCO

Dear Y-ECCO Friends,
Bringing basic science from the bench to the bed, and back, can be challenging for both scientists and clinicians.  In order to encourage young scientists and clinicians to collaborate and to approach similar scientific questions from a different – but joint – perspective, the Y-ECCO Basic Science Workshop was founded years ago. Every year, the Y-ECCO Committee invites outstanding senior experts to give a state of the art overview on hot topics in the field. Furthermore, these top-notch speakers not only moderate the discussions following abstract presentations but also inspire and stimulate full-time researchers and young clinicians to do basic science at the start of their careers.
This year's session on "Inflammation at the interface" opened with a visual talk by Hans Clevers (Utrecht, The Netherlands). Using multiple animated videos, Hans introduced us to the fascinating world of gut organoids, "patients' avatars in the lab", and convinced us that the organoid model could help in our attempt to further individualise IBD medicine. Next we dived into the rapidly evolving world of systems biology, with talks from Agatha Treveil (Norwich, United Kingdom), Nyncke Borren (United States) and Deszo Modos (Norwich, United Kingdom). All focused on various approaches (transcriptomics, genetics, multi-omic profiling) to further unravel the disease heterogeneity in IBD.
After a meet-the-speaker coffee break, we literally brought basic science from the bench to the bedside. Christianne Buskens (Amsterdam, The Netherlands) shed light on what motivates translational basic science research. Through her own experience as a surgeon who has dived into the cellular composition of the mesentery at the bench, she was able to better understand and explain some of the surgical challenges faced at the bedside. Christianne's talk was an excellent introduction for Marte Becker (Amsterdam, The Netherlands), who further unravelled the characterisation of macrophages in Crohn's Disease mesentery. A better molecular understanding of the underlying disease is indeed key to improving patient care, as highlighted by Bram Verstockt (Leuven, Belgium), who focussed on the molecular landscape of perianal fistula. Finally, Roberto Manzini (Zurich, Switzerland) explained why a combination of vedolizumab and tacrolimus could be more efficient than vedolizumab alone in reducing intestinal inflammation based on his findings in an acute dextran sulphate sodium colitis mouse model.
In a final session, the results in respect of various ECCO Basic Science Research Fellowships and ECCO Grants were presented. In line with the current ECCO Scientific Workshop on precision medicine, Bram Verstockt (Leuven, Belgium) showed at a functional level why whole blood TREM-1 might indeed be a useful biomarker of anti-TNF non-responsiveness in IBD. Next, Javier Conde Aranda (Switzerland) elaborated on the role of PTPN2 and Ti02 in the pathogenesis of IBD. Finally, Ramona Sonja Bruckner (The Netherlands) presented the results of her research fellowship focussing on the role of fibroblasts in the pathogenesis of Crohn's Disease-associated fistulas.
In order to further improve this annual Y-ECCO Basic Science Workshop, which attracts an increasing number of participants year after year, the Y-ECCO Committee would greatly appreciate your feedback, as well as ideas and suggestions for topics to be considered for future editions. Please do not hesitate to get in touch via This email address is being protected from spambots. You need JavaScript enabled to view it. or via our @Y_ECCO_IBD Twitter account. We look forward to once again welcoming you to the 7th Y-ECCO Basic Science Workshop in Berlin in 2021. Stay tuned for the exact programme via the ECCO Website and social media.
Finally, the entire Y-ECCO Committee would like to thank all speakers and participants for another successful edition of our workshop, with a lot of constructive interaction. We do hope that many more young researchers will find their way to this unique workshop, which provides you with a more visible platform within the ECCO Conference in an encouraging and relaxing atmosphere! Maybe you will be among the next recipients of the Y-ECCO Best Abstract Awards. Congratulations to the laureates 2020: Manasi Agrawal, Kaline Arnauts, Clara Caenepeel, Nassim Hammoudi and João Sabino!
Check out the gallery:
Pictures are subject to copyright © ECCO