Y-ECCO Interview Corner: Palle Bager
Isabelle Cleynen, Y-ECCO Chair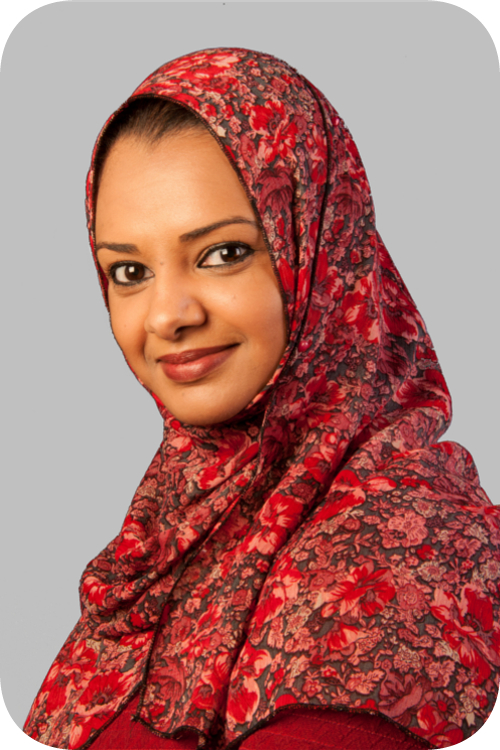 Nuha Yassin © ECCO
Dear Y-ECCO Friends,
We are revisiting the multidisciplinary IBD team. Today, I am delighted to be joined by Palle Bager, an IBD nurse specialist and the current N-ECCO Chair.
Please contact me for any interview suggestions for the Y-ECCO Interview Corner.
Nuha Yassin
Y-ECCO Interview Corner Coordinator
---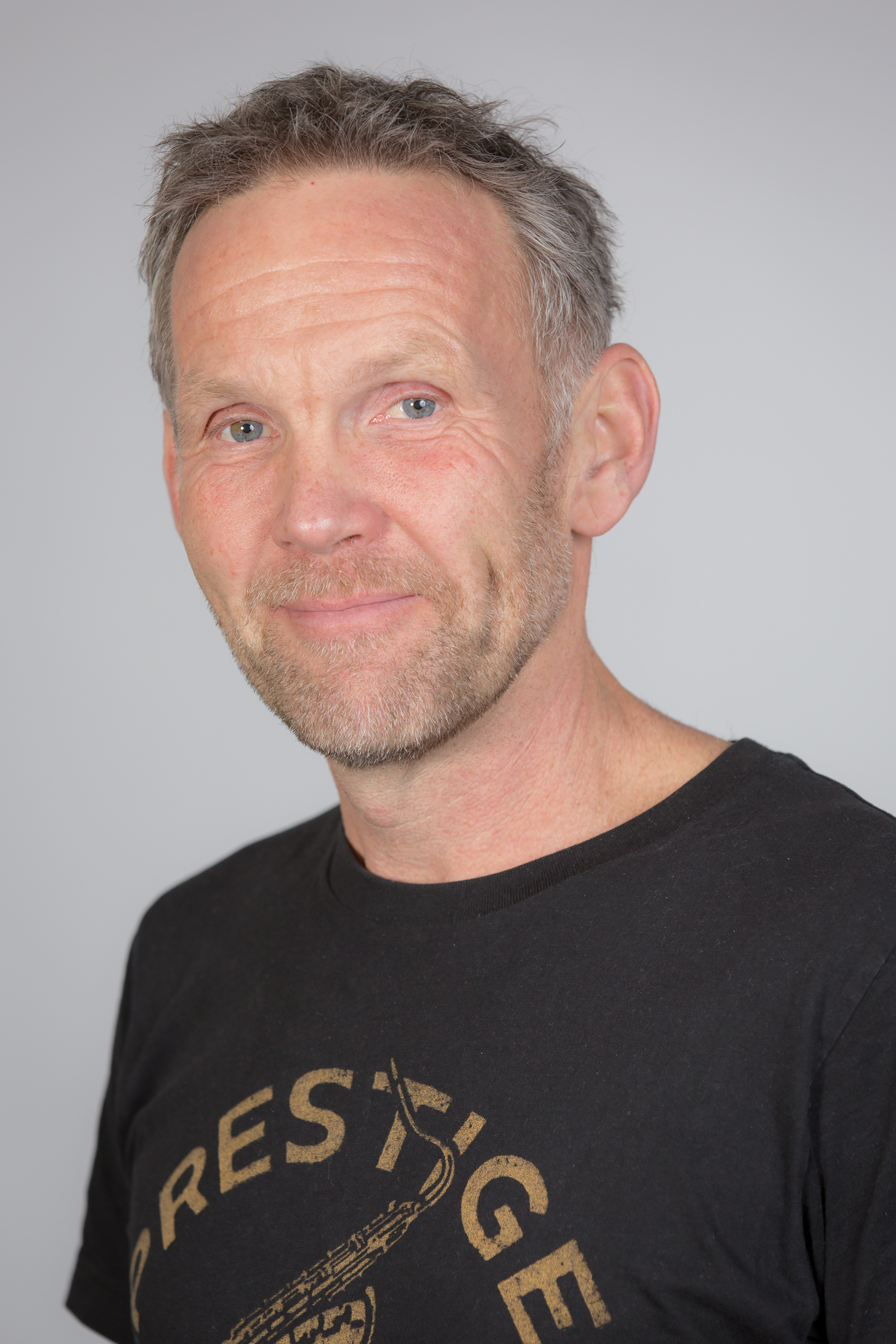 Palle Bager © ECCO
Many thanks for agreeing to be interviewed, Palle. Can we start the interview by asking you, who is Palle?
I became a nurse 30 years ago and have been working in different areas of nursing. During the last 15 years I have worked in different positions within Gastroenterology and Hepatology nursing. I initially started working within the area of liver transplantation, then progressed through my career and started up a unit for clinical trials.
What qualifications did you feel you had to have under your belt in order to progress in your career?
In addition to my nursing degree, I obtained a Diploma in Health Education; this was then followed by a Master's degree in Public Health. I was a part-time PhD student for about 4 years or so. I obtained my PhD degree in January 2014 whilst working as a clinical nurse specialist.
Was it challenging to do a part-time PhD degree whilst maintaining a clinical position?
I was very fortunate to be able to maintain the same clinical position before and after embarking on my PhD. I have been a clinical nurse specialist in Gastroenterology and Hepatology for the last 10 years. The task of a clinical nurse specialist is 50% clinical and 50% research, so in that position I am able to do research. In fact, I actually have to do research and the research for the PhD was done within that 50% research part of my job. We always plan our research goals for the year ahead.
Do you think having a higher research degree affects your clinical practice in any way?
Within the clinical nurse specialist role, I don't see patients on a regular basis. I do, however, support the whole department within both the outpatient and the inpatient setting. I am the link between the nurses and the clinical evidence and knowledge. My role includes education and supervision and therefore I truly believe that having a higher research degree is very important as it not only keeps me up to date, but also benefits my team and the whole unit.
How else do you think one would be able to keep up to date?
It is important for me to have international contacts, as they are vital to further my research and keep up to date. For me, being educated at a higher scientific level allows me to link clinical problems to the published evidence. Reading the evidence and keeping up to date is important, but linking it to clinical problems is how we can benefit our patients and the outcomes within our unit.
Would you encourage all nurses within your unit or otherwise to pursue a higher research degree? In fact, what advice would you give to trainees in general who wish to pursue a higher degree?
My role as the clinical nurse specialist is divided into various elements. It is important to look after the patients' clinical problems. We also have educational and research programmes which our nursing colleagues are all encouraged to participate in. This not only is good for their own portfolio and allows them to keep in touch with the published evidence, but also benefits the whole unit as we work at a higher level of care. I encourage nurses and trainees to take part in research and keep up to date with the published literature to improve clinical care. Academia should be integrated into clinical work, but people need to begin by having some clinical experience.
That's absolutely right, thank you Palle. May I ask, have you ever encountered any difficulties at work? Do you think some positions have more of a gender bias, for example?
When I started as a young nurse, one of the male senior nurses asked me, "What's your story?" He explained that male nurses are usually either homosexual or have an alternative life story. I explained to him that I had no exotic story to offer. I was with a female partner and later on got married and had children. So yes, there are gender biases for sure. People usually associate nursing with the female gender. I can see how that may affect some other male colleagues within their line of work, but luckily it hasn't affected me. I think in this day and age these gender biases are not talked about as much as they used to be in the past and hopefully with time they will cease to exist.
I totally agree Palle, there are various biases within the work field and outside it, and we should all work together to eliminate them and ensure all people are treated equally. So, what about your ECCO and N-ECCO journey? You're the only male Committee Member and the first male chair. How did you come to join N-ECCO and get to your current position?
My first randomised controlled trial was with cirrhotic patients, and I realised the need for research but the patient group was very difficult to deal with, then I went more into IBD and started attending ECCO meetings and having abstracts at every meeting. Compared to other societies, ECCO offers so much for IBD nurses and therefore I started participating in the activities of N-ECCO. I remember all the previous N-ECCO Chairs. I talked about the N-ECCO Consensus Statements with Marian O'Connor when she was the Chair at that time. I ended up becoming the leader of our working group and later on Marian encouraged me to join N-ECCO as a Committee Member. I didn't wish to be in the spotlight and simply wanted to just join the project, but I actually got drawn into the process of refining statements as a member of the editorial board. After finishing my PhD I applied to become an N-ECCO Committee Member. So it all started from there and I have been active ever since.
How has being part of N-ECCO enhanced your overall ECCO experience? Would you encourage your colleagues and our readers to join ECCO and also take part in the activities, including trying to join the various committees?
I have really enjoyed my time with my N-ECCO colleagues. We have achieved a lot and we are currently in the process of finalising the N-ECCO Consensus Update. I have made international contacts with whom I can collaborate in the future and above all great friends. I would definitely recommend joining N-ECCO to professionals who are interested in IBD. It will not only increase their knowledge, but also widen their network and allow for collaborations. I have really developed an understanding of IBD nursing in all the different countries, and how the national societies function.
Thank you for putting up with my slightly challenging questions. I am going to go back to our very first question. I am very intrigued by your first answer, when asked "Who is Palle?", your response was about your job as a nurse. Do you think nursing is a job or a vocation? Do our jobs define us?
I think we are sort of married to our jobs and although they should not define us we do spend a lot of time doing the work we do and therefore we have to love it and be passionate about it.
I couldn't have put it better myself. We are passionate about our jobs in IBD and we care about our patients who end up becoming part of most of our lives. Thank you Palle. Finally, what's next for Palle?
I am passionate about nursing education and attracting other countries to join the N-ECCO School. Spreading and sharing knowledge is very important in addition to collaborative work. I will remain active within N-ECCO and ECCO and continue collaborating with the members of the international community with whom I have forged relationships here at ECCO.
Palle, thank you ever so much for a very inspirational interview. You are a true role model for all those professionals interested in the welfare of patients with IBD.