Y-ECCO Members' Address
Nuha Yassin, Y-ECCO Chair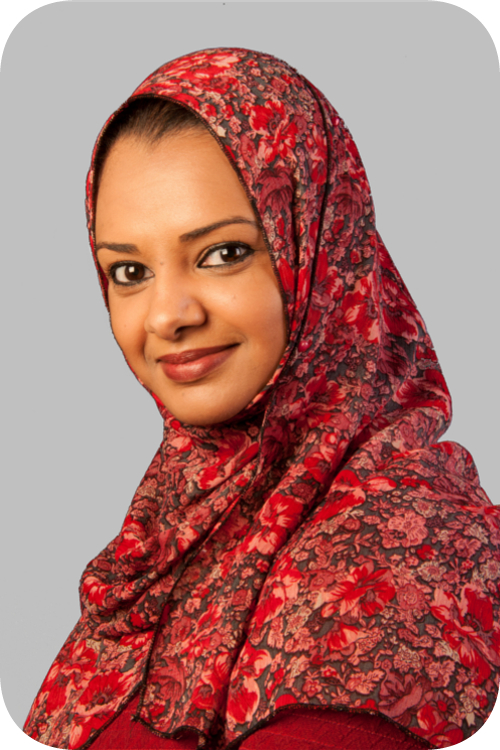 Nuha Yassin © ECCO

Dear Y-ECCO Friends,
I hope that this Members' Address finds you all well and that you're enjoying the beautiful autumn colours. Alas, this will be the last time that I address you as Y-ECCO Chair, as I will be stepping down from this position at the next ECCO Congress (2019, Copenhagen). It is with the greatest pleasure that I will then hand over the position of Chair to my colleague, Dominik Bettenworth (Münster, Germany), who has been an executive Y-ECCO Committee Member for the last 3 years. My colleague John Nik Ding will also be completing his 3-year Committee Membership and accompanying me down the path of the autumn leaves to regular ECCO Membership, thus making way for two new Y-ECCO Committee Members.
We had a very successful Y-ECCO Committee Meeting during the UEGW conference and we are pleased to inform you that this year we had a record high number of applications for Y-ECCO Committee Membership. The calibre of applications was excellent, and the competition very strong. The Committee has selected two new Members who will be introduced to you at the next newsletter. We would like to encourage all those who applied and were not selected this time, and all those who thought about applying but didn't get around to it, to participate in all activities of Y-ECCO and to get involved with the Y-ECCO Family in addition to re-applying for Committee Membership when the opportunity next arises.
We also received very high-quality applications for the Y-ECCO survey in conjunction with ClinCom and were able to select one survey to be distributed during ECCO'19 in Copenhagen. This is a fantastic opportunity for Young ECCO Members to get involved and have their research questions answered through these surveys. We will be working on a survey on an annual basis with the ECCO Committees and we really do encourage multidisciplinary applications and involvement.
We are looking forward to a fantastic programme in Copenhagen, where we will be holding the biannual Y-ECCO Career Workshop and the annual Y-ECCO Basic Science Workshop. Plans are finalised for both, and we promise you an exciting, educational and interactive programme. As you may be aware, the deadline for abstract submission for ECCO'19 is November 22. We really encourage you all to submit your work to ECCO. We will be assessing and marking the highly ranked abstracts and selecting five best-ranked abstracts for presentation with the best Y-ECCO Abstract Awards. Be sure to select your eligibility when submitting your clinical and basic science abstracts. Additionally, we will be selecting basic science abstracts for presentation at our Y-ECCO Basic Science Workshop. Please make sure to book your place for both workshops in advance, as places are limited.
Finally, ECCO wouldn't be ECCO without the ECCO Interaction: Hearts and Minds, where we have our dedicated Y-ECCO Networking Corner at which Y-ECCO Members have the opportunity to mingle and get to know each other as well as to meet up with the senior ECCO Operational Board Members. We also plan to have our own little gathering for some food and drinks after the Y-ECCO Career Workshop, so look out for more information on that when you attend. We look forward to seeing you all in Copenhagen.
As always, you can get in touch with us via our twitter account (@Y_ECCO_IBD), or email the ECCO Office at This email address is being protected from spambots. You need JavaScript enabled to view it. for any further information, suggestions and requests.
Finally, it was an absolute pleasure to serve you as a Y-ECCO Committee Member for 3 years and as Chair for the last year. I got to know, work and collaborate, exchange knowledge and ideas as well as become good friends with fantastic current and past colleagues at the Committee and beyond. I can't thank them enough for contributing to the amazing time I've had with ECCO. ECCO is truly an inclusive family, and I've had a fantabulous time being part of it. Thank you all very much and I wish the current and new Y-ECCO Committee Members as well as the greater ECCO Family all the very best.
See you all soon.
Best wishes,
Nuha Yassin